After analyzing 1,100+ survey responses from over 50 industries, Marketing Trends has landed. Volume 13 is filled with expert insights on the future of the economy to help you prepare for 2023 budgeting.
Are you trying to peer into the future to see what the economy has in store for us in 2023? Let us be your telescope that gives you the insight to make a plan in a time filled with dramatic shifts and uncertainties.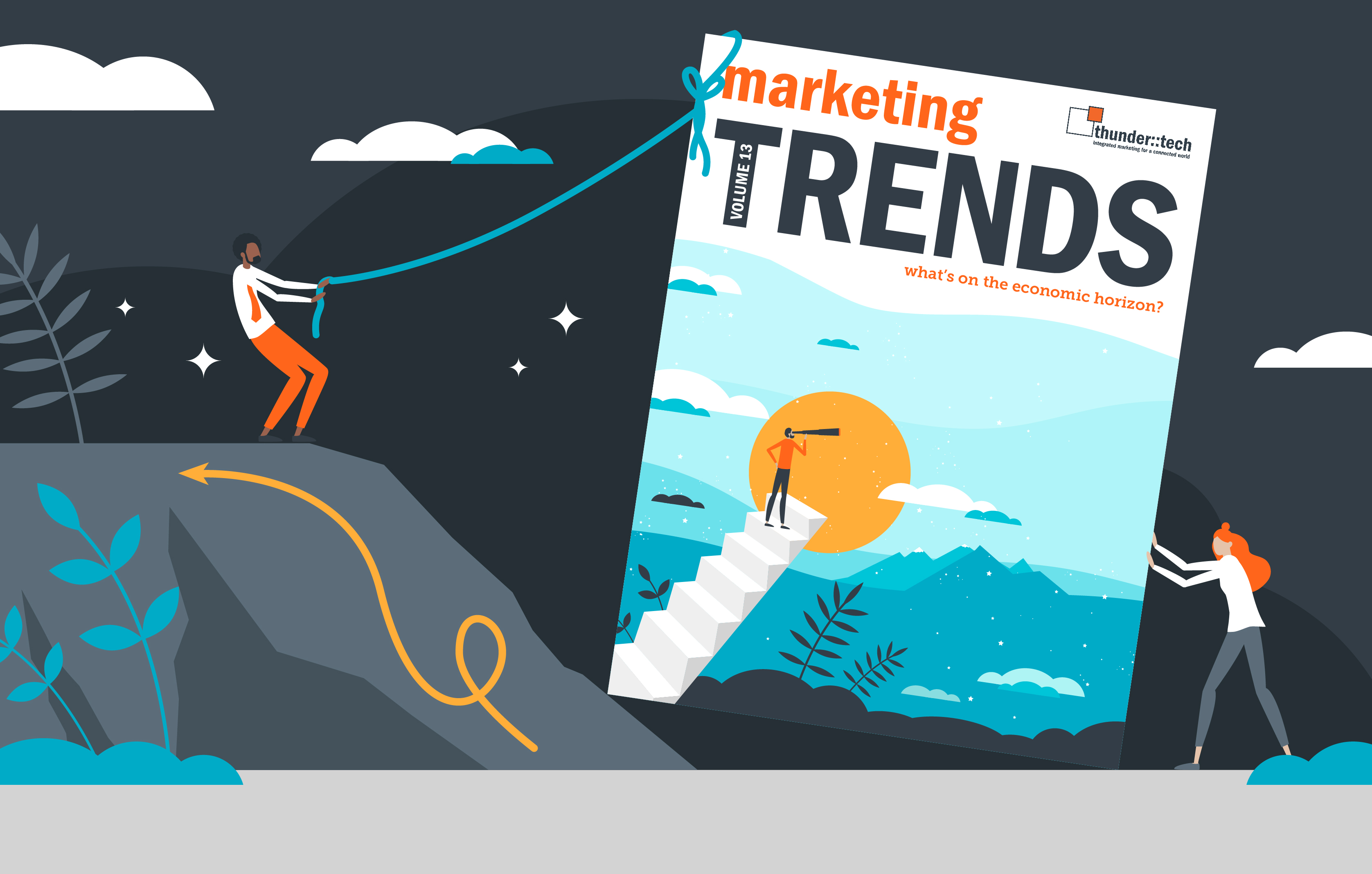 Now while we aren't fortune tellers, we did our due diligence and collected results from 1,152 bright minds across 50+ industries in a recent thunder::tech survey. Here we asked participants to share their thoughts about planning for 2023. Thanks to all those who answered our call and filled out the survey, we could gauge how folks feel about the current state of the economy and want to share our discoveries with you!
So, what did we see in our crystal ball? I mean survey results... Here are a few of the insights we've included in Volume 13 of our Marketing Trends report.
Economic factors affecting businesses
How geography impacts expectations
How different-sized businesses are budgeting for 2023
Hiring and building a team
Like what you see? Want marketing insights, strategies and news updates sent right to your mailbox? Subscribe to Marketing Momentum, our biweekly newsletter!