What's the No. 1 rule for creating engaging content on social media? Answer: Using appropriate, attention-grabbing visuals! Have you ever double-tapped an Instagram photo before reading the caption? Or repinned a Pin before reading the text description or attached article? Sure you have. Users are drawn to the visuals.
As social media channels adjust layouts and algorithms to favor more visual content, marketers must make extra efforts to ensure published content is as engaging as possible. Pinterest is a special beast—not only is it highly-visual, but Pins have the longest lifespan compared to content on any other social media channel and the site is highly searchable.
Even when comparing Google search to Pinterest, the way the channel displays Pins is more image-forward and eye-pleasing.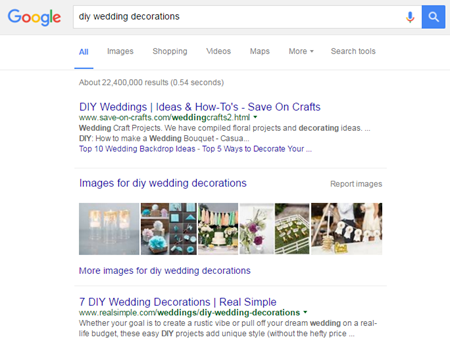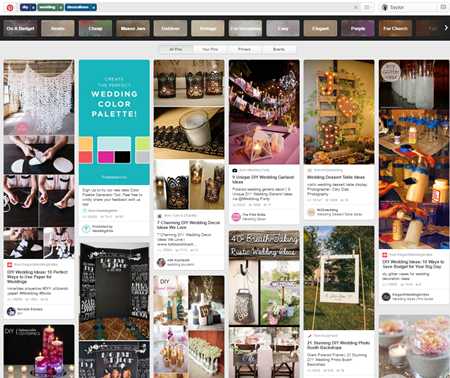 So how can brands use Pinterest to its full advantage? Finding or creating the right content for the channel is first and foremost, second to that, brands must optimize images to promote that content.
First, which types of content perform best on Pinterest?
Listicles (list-like articles)
Guides
How-To's
Seasonal Content
Inspirational
Keep in mind that these types of content must be paired with an engaging image to perform well. If you don't have access to a graphic designer or programs like Photoshop, we recommend using
Canva
, a toolbox favorite. It provides layouts, templates, resizing, photos, graphics, text and more—everything you need to make the perfect Pinterest image. (Learn more about
Designing Pinterest graphics in Canva.
)
Tips to optimize Pinterest images:
Make them timeless. On most social media platforms we would suggest using timely content, but on Pinterest we advise the opposite. That's because users will revisit content days, weeks or months later and it would be a shame if your pin was outdated because of time-sensitive content.
WRONG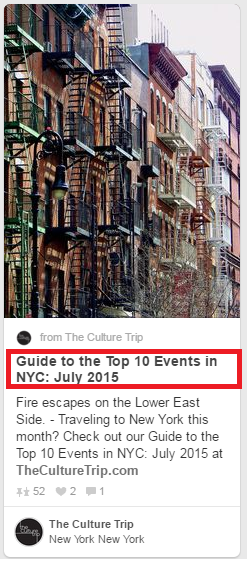 RIGHT

Use portrait (tall) images. These types of images fit best into Pinterest's layout and get more real estate on the page, while images in landscape do not.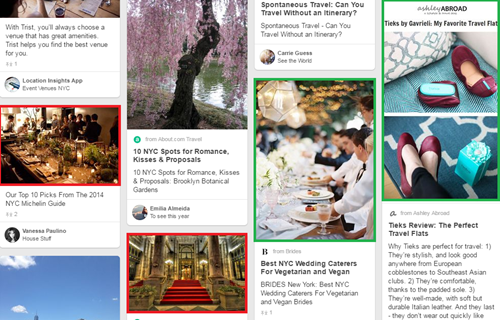 Add color. According to Curalate, images with multiple dominant colors receive 3.25 times more repins per image than those with a single dominant color. Also, ensure your image is not too light, dark or overly saturated as that can affect engagement.
Add text. In addition to being descriptive in the Pin description, adding text to an image can tell a reader instantly what the link will be about.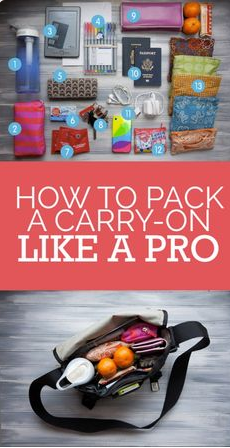 Use photos with things over people. Inanimate objects get more repins than faces on this social media channel.
If you're wondering where to start with your Pinterest strategy, spend some time scrolling through your feed and jot down notes on which Pins draw your attention and how those pieces of content are structured. Then search for brand competitors and also make notes about engagement on different types of Pins. The challenge with this homework assignment won't be how to get started, but rather how to stop once you get going!