At this point you've probably seen, if not experienced, a VR headset. While ownership isn't yet mainstream, use of these devices at trade shows and exhibits is much more accessible to marketers. A great example of this is DreamWorks Animation's partnership with Walmart to promote their film "How to Train Your Dragon 3." They created a VR experience where anyone 6 years old and older could interact with the film's character through immersive real-world sound, motion and sensory cues. According to Christina Lee Storm, Vice President of Business Operations, Strategy and Emerging Technology at DreamWorks Animation, who paneled a discussion entitled, "2020 Vision: The Hollywood Playbook Preview," many kids left the experience crying because they got so emotionally involved that they didn't want to leave their digital dragon. The experience was a traveling one that stopped in Walmart parking lots all over the country. Of course, after the experience, participants were directed right into a gift shop where they could conveniently purchase merch from the film.
We know not all of you reading this are promoting blockbuster animated films, but think of it like this: when those kids who made an emotional connection with a movie through a VR experience grow up and become paying consumers, will the traditional thirty second spot be enough to grab their attention?
VR will not only transform media and entertainment. In fact, utility companies are using the technology to enable an aging experienced workforce to help train the next generation. Healthcare is using it for simulated surgery planning as well as therapy and treatment for PTSD. Manufacturing is using VR for product design, simulation and collaboration. The bottom line is this: no matter what industry you're in, this will likely affect you in some way that goes beyond marketing/advertising.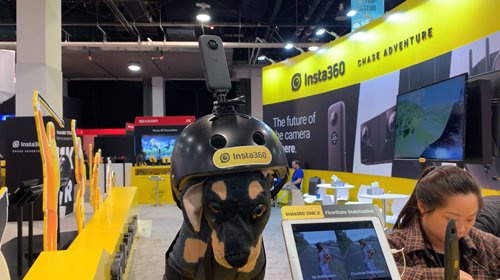 2. Machine learning/artificial intelligence (AI) will help streamline production and transform just about every industry.
Have you noticed how all of a sudden Netflix has a lot more trailers to preview content? Sure, many of them were provided by the production companies, but others were not. They were generated by a machine learning system that went through and picked the clips that it thought would best represent the content. They are also using AI to make smarter recommendations based on your viewing habits not only based on their category, but also the emotional themes behind the content your watching. Yes, you heard it right, these machines are now understanding emotion.
In addition, AI will streamline the production workflow by taking care of tedious tasks like tagging content. These systems can "watch" a clip and understand dialog, action, contents, emotion and much more providing rich metadata from which editors can search with. At some point they will be able to take care of basic editing tasks like cutting out bad takes or editing a large batch of simple videos in a predefined pattern.
Once again, this technology is affecting many industries. One that will indirectly trickle down to advertising and media is autonomous vehicles. Currently there are a limited number of downtime hours in a day in which the average consumer can take in visual content. Once these cars are truly autonomous and can allow the driver to take his/her eyes off the road, entertaining and advertising to consumers will go beyond just audio.
3. 4K is the new standard.
UltraHD encompases resolutions beyond HD (high definition) starting with 4K. We heard Jason Levine, Principal Worldwide Evangelist for Creative Cloud/Video Tools at Adobe, say multiple times that "4K is the new standard" and we can't disagree. Just about every piece of gear we at NAB supports 4K. (In fact, we can't recall seeing a camera this year that didn't support at least 4K). Most TVs sold today are 4K and smartphone resolutions are at or near 4K, as are computer screens. Consumers are used to, and frankly expect, high-fidelity content. We first mentioned this back in our 2012 NAB recap. In 2013 it was becoming mainstream amongst professionals (when TVs cost about $20,000) and now it's a reality. The bottom line is, if you're producing new content, it should be 4K. In fact, Netflix now requires its original content to be produced in 4K or better.
So what's next? The answer, 8K. Simply put it's 16x the resolution of HD packing smaller pixels even closer together in displays, making the content that much more sharp and, along with HDR technology, vibrant. We didn't think it could get better than 4K, but after seeing it in person, we now know it can.
These displays are currently pretty cost-prohibitive, but just like 4K, the price will come down. We encountered a good amount of cameras and production gear that supports 8K and there's even a consumer level camera supporting it that came out at the Consumer Electronics Show earlier this year. Simply put, this is something to pay close attention to and keep an eye on.