Does anyone else feel like Q1 just flew by? I swear it was just a couple of weeks ago we were making New Year's resolutions in the dead of winter and suddenly we no longer need 72 layers of clothes to leave the house!
Things are buzzing at thunder::tech with our team hard at work on incredible projects for exciting clients. Papers have been flying around our communications department as our team diligently creates brand messaging strategies and produces highly engaging, SEO-driven content that pulls your audience in. The social media team in their infinite creativity launched thunder::tech's very own
TikTok channel
, putting out tips for digital marketing and giving followers the inside scoop of what is going on inside our agency. And there is no stopping our creative and development teams as they continue to build wire frames and produce award-winning websites.
What else has our thunder::tech team been up to lately? Well, we would love to tell you!
Destination Cleveland - NBA All-Star Weekend
Our social media team was shooting around downtown Cleveland as they covered the NBA All-Star Game that took place at the end of February. They took over Destination Cleveland's social channels, filming Instagram Stories, TikToks and other engaging content to share pointers on the best places to check out around the city and pop-ups happening just for the weekend. And let me tell you, it was a slam dunk!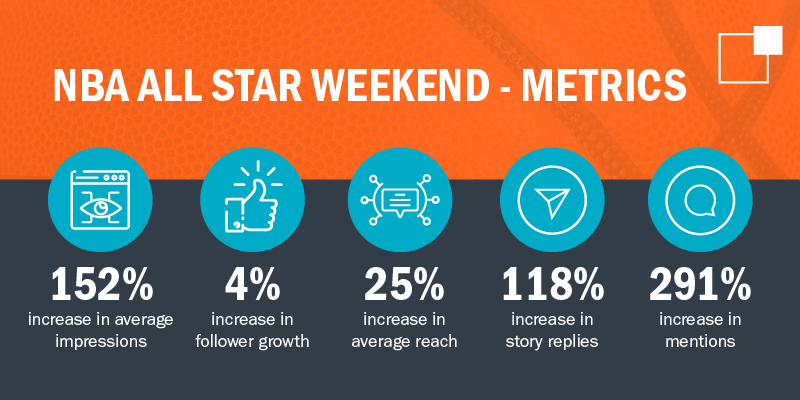 During the weekend, our team increased average impressions by an incredible 152% while increasing average reach by 25%. For the game winning buzzer, mentions increased by 291%! The NBA All-Star Game added fuel to the fire to get the social team pumped up and ready for any event they need to take on next.
Check out our highlight reel to see the team on the court and in action!

Marc's
Our thunder::tech crew has been strengthening our relationship with the team over at
Marc's
, and it sure has paid off. Last year, our efforts helped land Marc's on
Progressive Grocer's Top 100 List
with their record growth during 2020.

With the hope of increasing awareness of weekly specials in addition to seasonal specials, our team got to work by delivering weekly paid social and programmatic advertisements. Our "Always On" campaign was incredibly successful, reaching over 400,000 and generating 1.3 million impressions.

By learning from our earlier efforts, we are ready to achieve even better results as we prepare for our next campaign. We are staying ahead of the competition through aggressive targeting and continuing to build and grow our audience. What's next? One of our new favorites – TikTok! Get ready for all the fun content!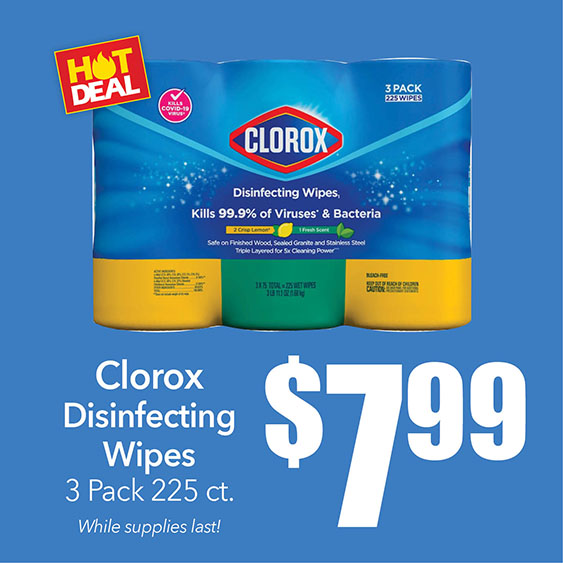 Immortals
We kicked off the quarter strong with a new PR partnership with
Immortals
, the premier Great Lakes-based gaming and esports organization. Hitting the ground running, we worked with the Immortals team to announce their entitlement partnership with Progressive and new branding reveal. The news was met with an overwhelmingly positive response from the community, and our press release received over 30 placements from GLR media outlets; including an interview with
Crain's Cleveland
and media hits in all eight states in the area. Overall, our outreach was able to achieve 344 press hits with over 560,000 impressions and 45,000 engagements.
Our work didn't stop there, we continued to level up our outreach to promote their partnerships with Bitstamp and Toyota SoCal in addition to announcing their re-entry into the professional Valorant esports scene with their new, fully female roster that is based out of the Great Lakes Region.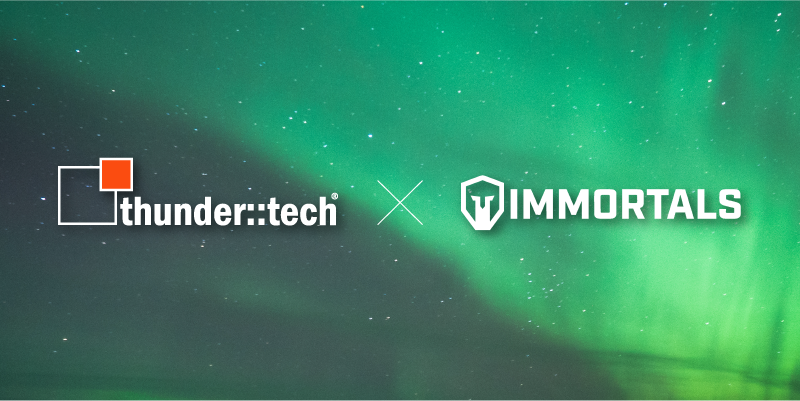 Tendo
In search of a website that better fit their brand and the future of their business, Tendo turned to us for our expertise in web design to completely redesign the site. As a healthcare software company, Tendo was looking for a softer look that represented their vision, goals and values. They wanted to present themselves as a reputable service that is experienced and capable of handling large healthcare partners.
With the company continuously growing, we needed to support custom API integration with "Lever" to dynamically display updated job postings. We also created a deeper functionality of filtering options for their
news and blog items
. Overall, we were able to deliver a custom website built via WordPress and our in-house front-end development technology (FEDA: Front End Development Accelerator) that refreshed the website to visually align with the company's direction and updated branding. Oh, and did we mention that we accomplished all of this in a turnaround time of just 2 months?
Check out the full site
HERE
!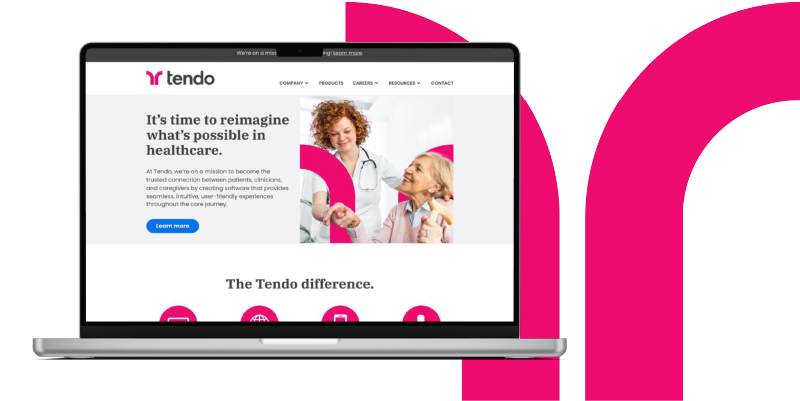 Always On
We work hard because we want to see our clients blown away by the results. Our 'always on' approach means that we are always ready for whatever tasks our clients throw at us next and providing them with exceptional deliverables. Seriously, we once shut down a whole street so that we could
dump thousands of marbles
on the road. But we couldn't carry out any of this without our incredible t::team that goes above and beyond every day, there is nothing we can't handle, just try us!
Q2, we are ready for ya!