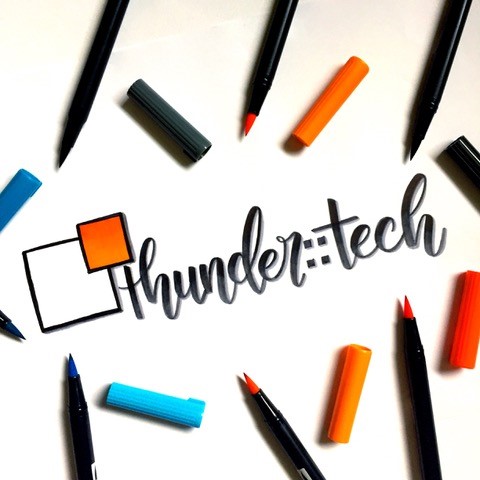 In an increasingly digital and impersonal world, some designers are taking a step back from the computer and incorporating hand lettering into their designs. Hand lettering is being applied to product packaging, book covers, movie posters, t-shirts, advertisements, social media and the list goes on.
Take a look for yourself—either look around stores, magazines, or even a quick hashtag search on social media for #handlettering, #lettering, #handlettered, proves that interest in hand lettering is very alive and booming!
In the early 1900's, advertising used hand lettering for sign painting. Over the past couple of years the technique has exploded and has resurrected to accommodate new and modern mediums.
With our lives being so centered on technology, hand lettering adds a refreshing human element into digital and print designs. Plus, people are likely to take notice since it is out of the norm.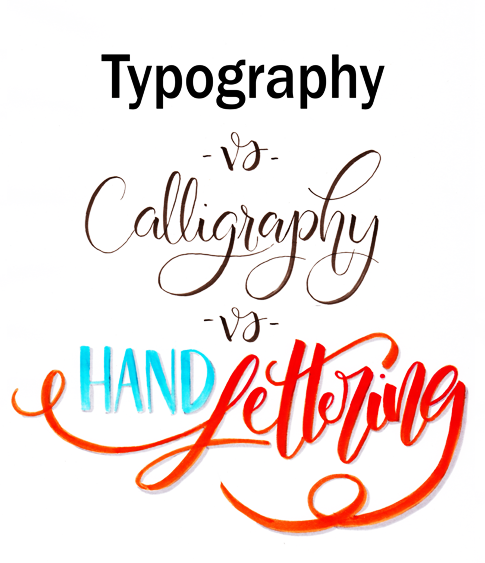 Typography, Calligraphy and Hand Lettering
These terms are often used interchangeably, and while there are similarities, they are actually very different.
Typography is the art of arranging type. It is what you are looking at now—the typeface on the screen.
Calligraphy is the art of writing letters, using a nib and ink or calligraphy pen to write letters, focusing on thick downstrokes and thin upstrokes.
Hand lettering is the art of drawing letters. In most basic terms, hand lettering is essentially drawing letterforms and is a beautiful connection between art, design and words. It offers a multitude of ways to style letterforms, it's totally customizable and provides way more variety than premade typefaces can offer.
Hand Lettering for Your Business
For a brand, finding a competitors ad that has the same imagery or font would be a disappointment. Every brand wants to think their marketing efforts are unique and original.
Hand lettering can provide a custom solution that is as unique as your business and also shows that your brand is imaginative and inspiring. There are so many different ways to incorporate hand lettering in your business.
Some options include blog post/social media headlines, online and print ads, wall or window murals/signs, packaging design, logos, book covers, posters, and apparel. Since it's handmade, the possibilities are endless and ¬you're only limited to your creativity.
Benefits of Hand Lettering
A custom design tailored specific to your company or brand.
A personalized touch that premade typefaces just can't do.
It brings life to typography by using different styles, colors and tools to express your brands personality.
A refreshing break from the technology-driven world.
Flexibility and adaptability. For example, when premade typefaces don't fit the style you are looking for, hand lettering offers a great alternative.
Different from the norm. When your competition is using premade typefaces or illustrations, a custom design can help differentiate your brand and get you noticed.
Think Long-term
Although hand lettering is not a new idea, it is essentially a trend right now. If you decide to use hand lettering in your logo, choose a lettering style that is timeless. Some companies have done this really well—think Coca Cola, Kellogg's, and Virgin Mobile.
Keep It Simple
This rule really applies to any design. With hand lettering, it's often very easy to go overboard with adding too many details, too many font styles or even having too many hand lettered things overall! Keep it in moderation, a little bit here and there can go a long way.


What's Next?
Although hand lettering is a trend, don't expect it to go away anytime soon, or at all. With technological advances, this look can now even be created 100% digitally! With the use of the Apple Pencil and Apple iPad Pro, hand lettered designs can be done much quicker and still keep that handmade look and feel.
At thunder::tech, we're always evolving our creative repertoire to include the latest and best trends in the industry. Our designers create innovative and impactful work. Whether it's print or digital, we've probably experimented with all of the styles, typefaces and colors. Think you want to see what hand lettering or our Creative Department can do for you? Shoot us a note, no commitment needed.