Every four years they come around. A new winter and summer games. Different hosting cities every round. Athletes from countries all over the world come together to compete. Fans globally cheer. These are the Olympic Games.
Excitement is rushing through the country as we prepare for two weeks of competition. During this time of celebration, people from all around, citizens to businesses, are representing, while eagerly anticipating the games.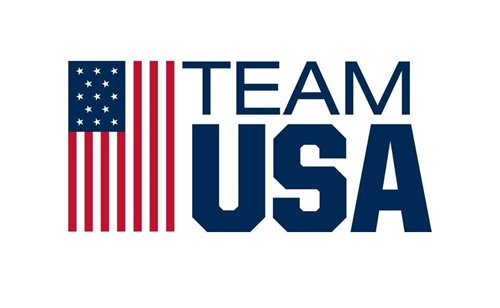 But what rules come along with
advertising
for the games? List of things to consider is long…
Branded hashtags
Official Olympic trademarks
Official Olympic footage usage
Social media content
Real-time and planned content
The games are celebrated across a magnitude of platforms, but not all celebrations are successful. Let us dive deeper into the good and the bad of campaigning during the Olympic Games. From successful campaigns, to getting around the rules of posting Olympic related content, and finally to campaigns with unforeseen results.
The ability to use specific words and hashtags during the games requires official sponsorship. These sponsorships can cost from one hundred to two hundred million dollars.
How are brands getting around these official sponsorship costs while still advertising for their brand?
Before being acquired by Apple, Beats by Dre had to work its way around getting the company name in the games. During the 2012 games, the company cleverly used ambush marketing tactics by sending customized headphones in union flag colors to different Team Great Britain men and women athletes. Doing this resulted in the brand appearing in photography and film throughout the games, convenient marketing for the Beats brand.
Ford used clever tactical efforts during the games with the company's "We're All Fans" campaign. This campaign advertised the new 2017 Ford Escape with a man performing a pommel horse routine on top of his Ford Escape. By doing this, the brand avoided using branded terminology, but still alluded to the games with different competition activities.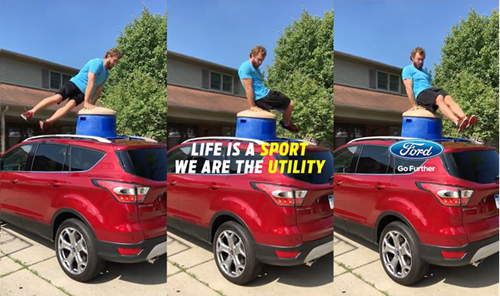 Oiselle brand uses its own hashtag during #Thebigevent. This smaller athletic brand also established personal branded hashtags to follow along with its sponsored Olympic qualifying athletes as they head to the games. Ex: #flywithkate---Oiselle used this hashtag for athlete, Kate Grace, as she left on the road to Rio.
As for the companies that qualify as official Olympic sponsors,
how do these companies go about making use of these expensive ads in a way that makes an impact for the world to see?
Tier-one Olympic sponsor, British Airways, took the world by surprise when they literally promoted an ad against their own brand. During the 2012 games, the airline ran a campaign to encourage people of London to not go anywhere, rather "Don't Fly." Created in an effort to encourage citizens of London to stay in town during the games. This campaign showcased a brand that put unity above profits. This impacted people across the world to unite together to celebrate the games.
But some brands that become official Olympic sponsors don't experience quite the same level of love from the public. Some brands in the past have seen backlash or even plummeting profits.
Where did they go wrong?
McDonald's decided to base their 1984 Olympic campaign on a famous Simpson's episode. In 1984 the games came to the United States, and McDonald's went all in.
In an effort to promote the spirit of the games, McDonald's came up with the "If the U.S wins, you win!" promotion. Throughout this promotion, customers received a scratch-off coupon with an event printed on it. If the Americans won a gold, silver or bronze medal, the customers would win a free big mac, fries or coke. The problem here was that McDonald's was without any indication of merchandise that would be lost as a result of the giveaway.
The U.S ended the games winning significantly more medals than predicted, 174 to be exact. This cost McDonald's a great deal more in profit than originally predicted.
No matter how you decide to celebrate the winter games this year, keep your marketing eye open for all the tried and true and even new tactics brands will test out.
As you watch the games, tweet us
@thundertech
with your favorite (or least favorite) ads. Enjoy the games!