We're excited to announce that J.P. Krainz has been promoted to the position of Director, Account Services Department! This expanded role reflects his commitment to innovative solutions and dedication to client services.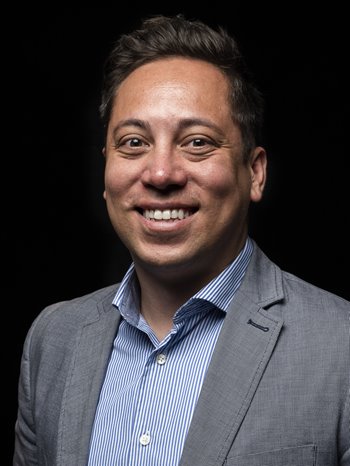 "J.P. has over 8 years at thunder::tech and knows our agency model and client roster better than anyone," said Jason Therrien, thunder::tech President. I'm excited to watch J.P. continue to work with an incredibly strong leadership team on developing more breakthrough opportunities for clients and thunder::tech."
During his time at thunder::tech, J.P. has established the agency's media planning and buying service. He has been an integral part of blending traditional and digital marketing services, evolving agency systems and processes to promote account growth. J.P. has led an account services group over the past two years, and becoming director and leader of the Account Services Department is a natural step.
Prior to joining thunder::tech, J.P. received a Bachelor of Science in Business Administration from John Carroll University with a concentration in marketing. He went on to receive his MBA from Cleveland State University in 2007. He began his career in agency-based media buying in 2005 before joining thunder::tech in 2012.
J.P. is a beloved fixture in the thunder::tech office whom you can always count on to jump in to give commentary on an episode of thunder::cast or model for a company video shoot (whether that's because he's a team player or he's addicted to the fame, we may never know). We're grateful to have him on the thunder::team.
"For me, this move is the culmination of my growth in leadership and I look forward to the future," said J.P. "Ultimately I want to guide the growth of our Account Services team members professionally and take the agency to the next level in terms of client service and innovative solutions."
Congrats J.P.! Want to join us in giving him a shout out? Add your party hat emojis to our official announcement here! 🥳🥳