Disclaimer: For fans of 'Best in Dough,' the following release contains outcome spoilers!
Local pizza shop owner and thunder::tech partner Michael P. LaMarca of
Cleveland's Master Pizza
recently competed as a contestant on the new Hulu pizza competition show, "Best in Dough." We had the honor of celebrating the pizza battle with the Master Pizza team and sharing the news for all of Cleveland to hear.
To prepare Cleveland for the upcoming episode premiere, the
thunder::tech Social Media Team
began to share the news with Master Pizza's audience via their social media pages, getting people hyped as the countdown continued. Simultaneously, the PR team sent out an official press release to journalists, foodies and news outlets, spreading the release far and wide. You can even check out this
interview on Spectrum News
, where Michael takes us behind the scenes of his pizza process.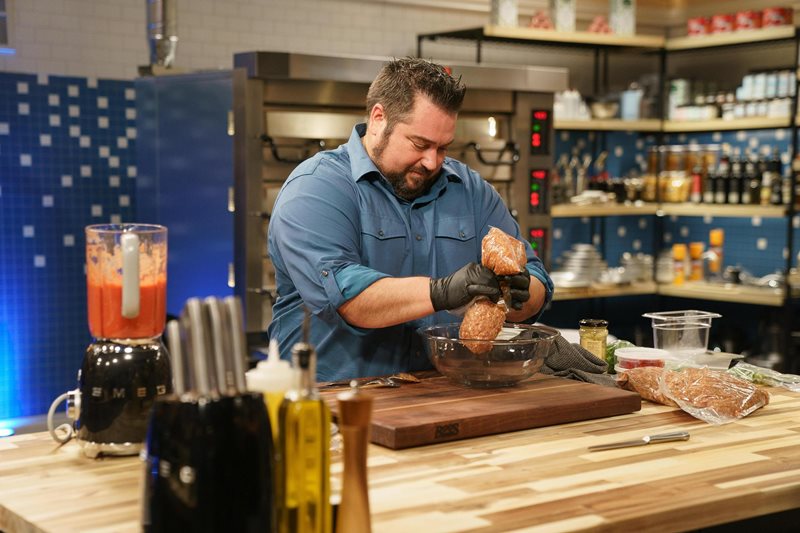 Michael P. LaMarca preparing his famous Old World Pepperoni & Sausage pizza on Hulu's "Best in Dough"
When the day finally arrived, friends and family gathered to watch the "Best in the Midwest" premiere. Michael set out to defend his homeland with his signature Cleveland-style pizza, going head-to-head with Detroit-style and Chicago deep dish. Talk about the perfect pizza party!
Michael is no rookie in the world of cooking competitions. Since 2013, he has regularly traveled globally, competing with the United States Pizza Team. He has since added Team Captain, 5X National Pizza Champion and 1X International Pizza Champion to his impressive list of accomplishments.
thunder::tech and Master Pizza have been partners for a while now, and we were honored to join the celebration, watching nervously alongside Michael's other supporters. We sat on the edge of our seats as the clock ticked down and all three contestants raced to finish their master pie. [WARNING: incoming spoiler alert!] All three Midwesterners proudly represented the region, and it all came down to the jury of native Midwesterners who ultimately chose Michael's pizza as "Best in Dough"!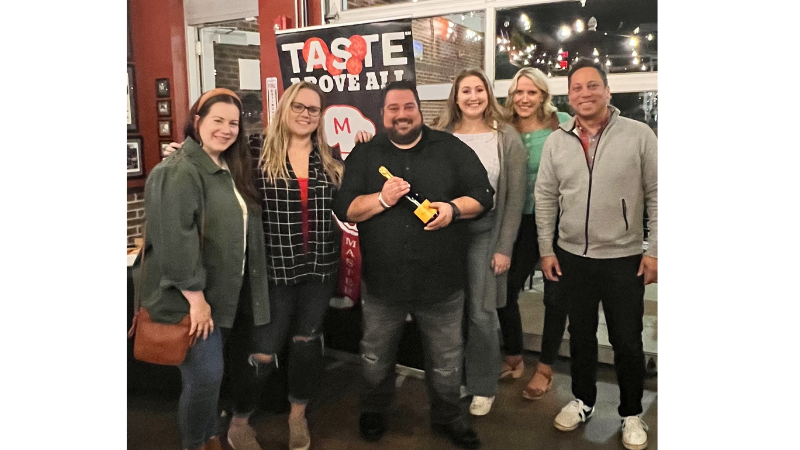 The thunder::tech team celebrates with Michael P. LaMarca at the "Best in the Midwest" episode premier
As a member of the Board of Directors, giving back to the restaurant community is one of Michael's core values. He is donating his $10,000 winnings to the
Ohio Restaurant Employee Relief Fund
, a foundation providing financial relief for personnel in the food service industry during times of emergencies and crisis.
thunder::tech's efforts were full speed ahead from day one, beginning with the episode announcement. We remained engaged through the launch of the series, the episode airing on Hulu & launch party. Did we mention the amazing publicity that followed? We spearheaded Media outreach and Public Relations to announce Michael's win and bring awareness to the Ohio Restaurant Employee Relief Fund. We took an integrated approach, running organic and paid social ads with Master Pizza deals and episode updates.
We're honored a dedicated and passionate team like Master Pizza put their crust in us as they continue baking history and can't wait to see what they conquer next! (Sorry, too cheesy? 👀)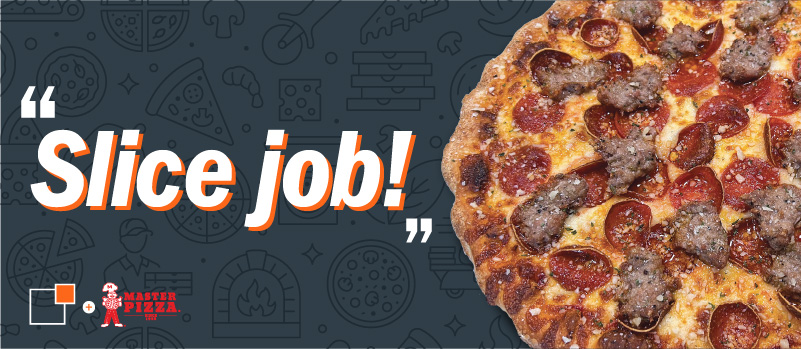 Interested readers are encouraged to donate to the Ohio Restaurant Employee Relief Fund at
www.ohiorestaurantsrelief.org
.
Get a slice of the action by watching the 'Best in Dough' episode, titled 'Best of the Midwest,'
streaming now on Hulu and Disney+
.
Have exciting news that you want to share with the world? Our Media Outreach & Public Relations team is at the ready to send out your press releases and connect you with journalists to share your stories. Reach out today!