From personalized recommendations to automated decision-making, AI has become a valuable tool in the life of a busy marketer. However, with great power comes great responsibility, and the ethical use of AI has emerged as a crucial concern in today's technology-driven world.
Trust in AI implementation by organizations is alarmingly low, with surveys revealing that only
35% of global consumers
have faith in how Artificial Intelligence is being wielded in various industries, while 77% believe that organizations should be held accountable for any misuse of AI.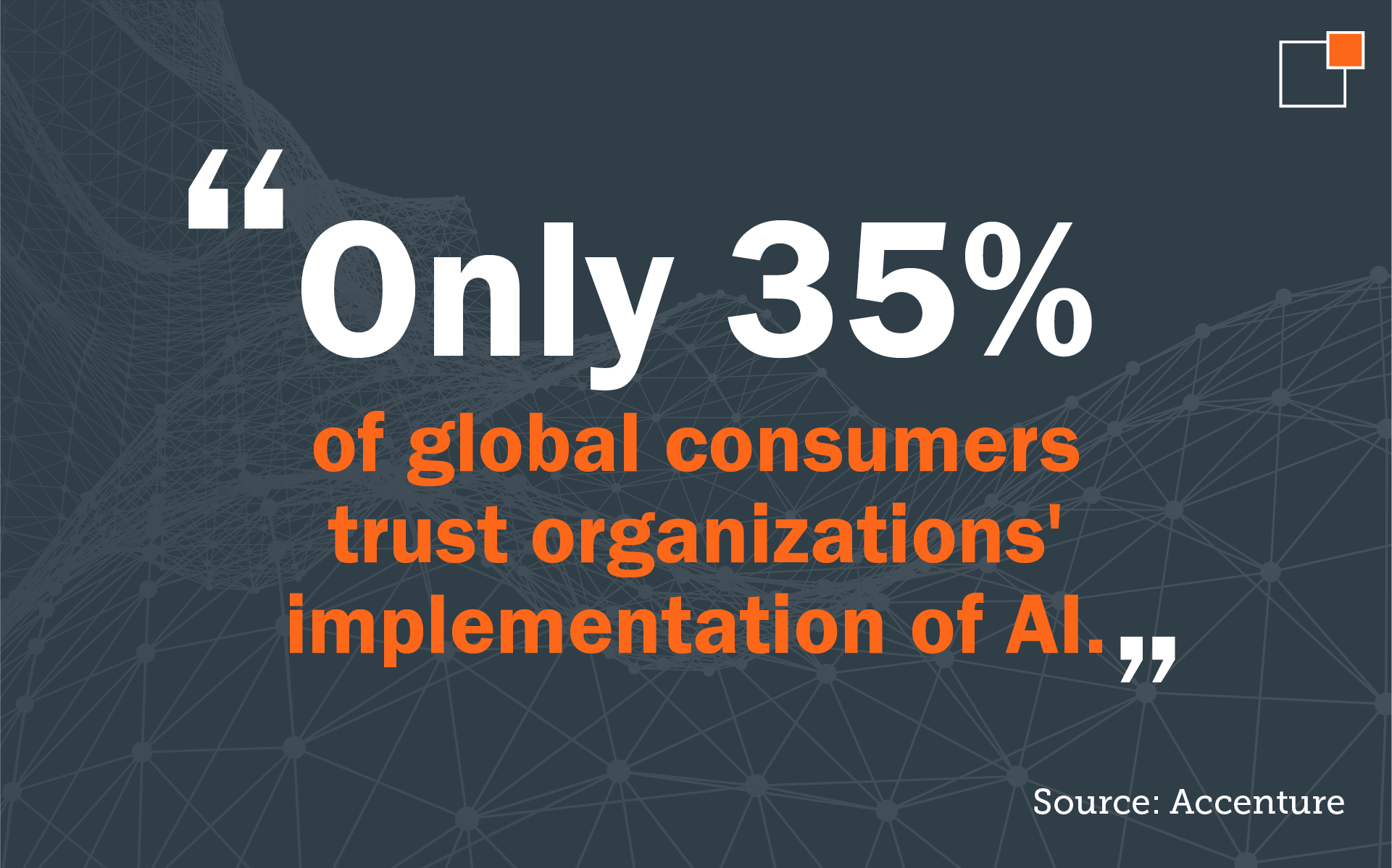 As AI's influence continues to expand across different aspects of our lives, we need to address the ethical considerations surrounding its development and implementation. Failing to address these concerns can lead to negative consequences, erode trust and damage brand reputation.
Now let's take a moment to pause before diving into the vast ocean of moral concerns surrounding AI. Don't forget that although AI is capable of making decisions, we must acknowledge the indispensable role of human input in shaping and steering the direction and success of marketing strategies. While AI may add a powerful dimension to our approach, it's the human touch that ultimately makes all the difference. AI excels in tasks that require speed and efficiency, but is nowhere near close to replacing the power and creativity of the human brain.
That's why ethical AI starts with ethical humans. By adopting ethical practices up front, the people behind every organization can harness the power of AI to deliver personalized experiences while respecting the rights and well-being of consumers.
Is there such a thing as "ethical" AI?
Absolutely. Ethical AI refers to the responsible development, design, and deployment of Artificial Intelligence that upholds human values, social welfare, and moral principles. It involves addressing the ethical challenges that arise from AI's potential impact on individuals, organizations and society as a whole. Fueled by self-regulation, ethical AI focuses on doing no harm and continually assessing principles and practices to determine how AI impacts customers, employees and society.
With the advent of AI comes a wave of concerns about impacts on the job market, the spread of misinformation, consumer privacy and biases. And with good reason: the decision-making algorithms employed in AI systems can have a profound impact on individuals' lives, ranging from job opportunities to loan approvals.
Ensuring transparency and accountability in algorithmic decision-making during development is crucial to avoid discriminatory practices and maintain ethical standards. Creators must also continually monitor systems to detect biases or unethical behavior as AI learns more about the consumers they seek to help, making ethical AI an ongoing commitment.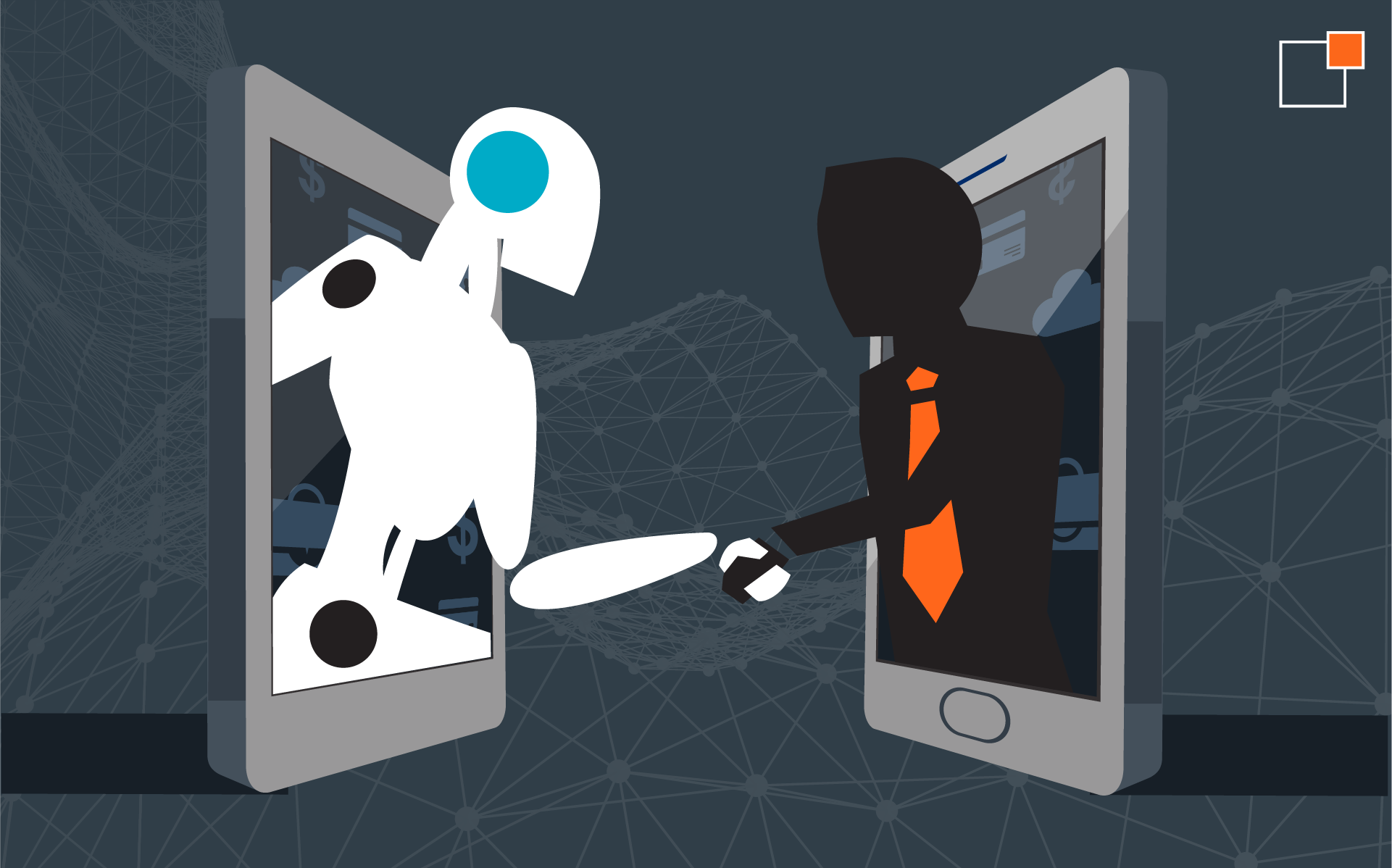 Setting up shop: Ensuring responsible AI development
AI development is a human-centric process. People set up AI systems, people decide which data should be funneled in and people decide what the system should ultimately do with this data.
A crucial element in this process is assembling diverse and inclusive teams in AI development. By including individuals with different backgrounds and perspectives, organizations can mitigate biases, promote fairness and protect the privacy and security of data. Diverse teams are better equipped to identify and address potential biases in AI algorithms, resulting in more equitable outcomes for all users.
These teams should follow a set of core principles, which serve as guiding beacons to promote ethical practices and mitigate potential risks, including:
Fairness ensures that AI systems do not discriminate or favor specific groups.
Accountability holds organizations responsible for the actions and decisions made by AI systems.
Transparency allows users to understand how AI algorithms operate, promoting trust and comprehension, especially when those decisions have a significant impact on their lives. (Note: Transparency and explainability also aid in identifying and rectifying any biases or errors that may arise, ensuring fair and accountable AI practices.)
Privacy safeguards personal data and ensures its proper handling.
Safety focuses on building AI systems that operate reliably and securely.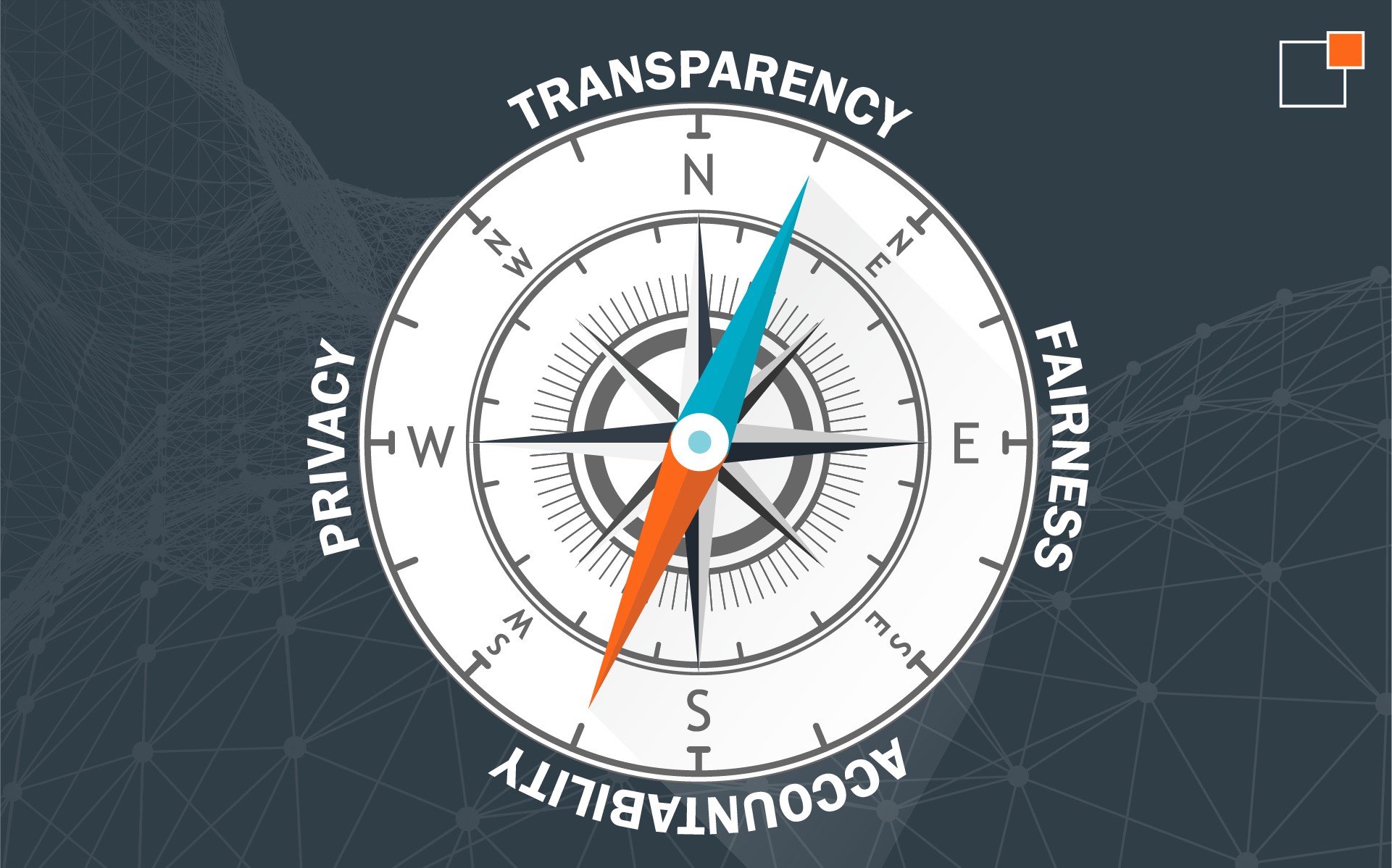 When developing AI systems, keeping these core principles at the forefront of your mind is essential. We also recommend that organizations actively develop a mission statement, guidelines and a risk management framework for all teams that use AI in their everyday work. And it doesn't hurt to go a step further by providing culture and leadership training that describes successful ethical AI and emphasizes its importance as a critical business objective.
Ongoing maintenance: Addressing bias and discrimination in decision making
After development, the deployment of AI presents its own ethical challenges, particularly concerning biases and discrimination. AI biases refer to the unfair or discriminatory behavior exhibited by Artificial Intelligence systems. These biases can emerge from various factors, including biased data, flawed algorithms, or the inherent biases of the developers. These biases can lead to inequitable outcomes, perpetuate existing societal prejudices and negatively impact individuals and groups already marginalized or underrepresented in the data used to train the AI systems.
However, strategies are available to mitigate these biases and ensure fair and inclusive AI systems.
Set clear goals
The first step in combating bias is to set clear goals and objectives. By clearly defining the problem you aim to solve with AI, you can focus on narrowing down the purpose and desired outcomes. This clarity enables a more targeted approach to addressing potential biases.
Consider different points of view
In combating bias, it's crucial to consider the end-users and empathize with their experiences and needs. By putting yourself in the shoes of different individuals, you can better identify potential biases and ensure that the design of the AI system provides fair and inclusive experiences.
Understand your own data
The way datasets are sorted can unintentionally introduce biases. Carefully evaluate labels and understand collected data so you aren't caught off guard by biased tags or unintended interpretations of the data.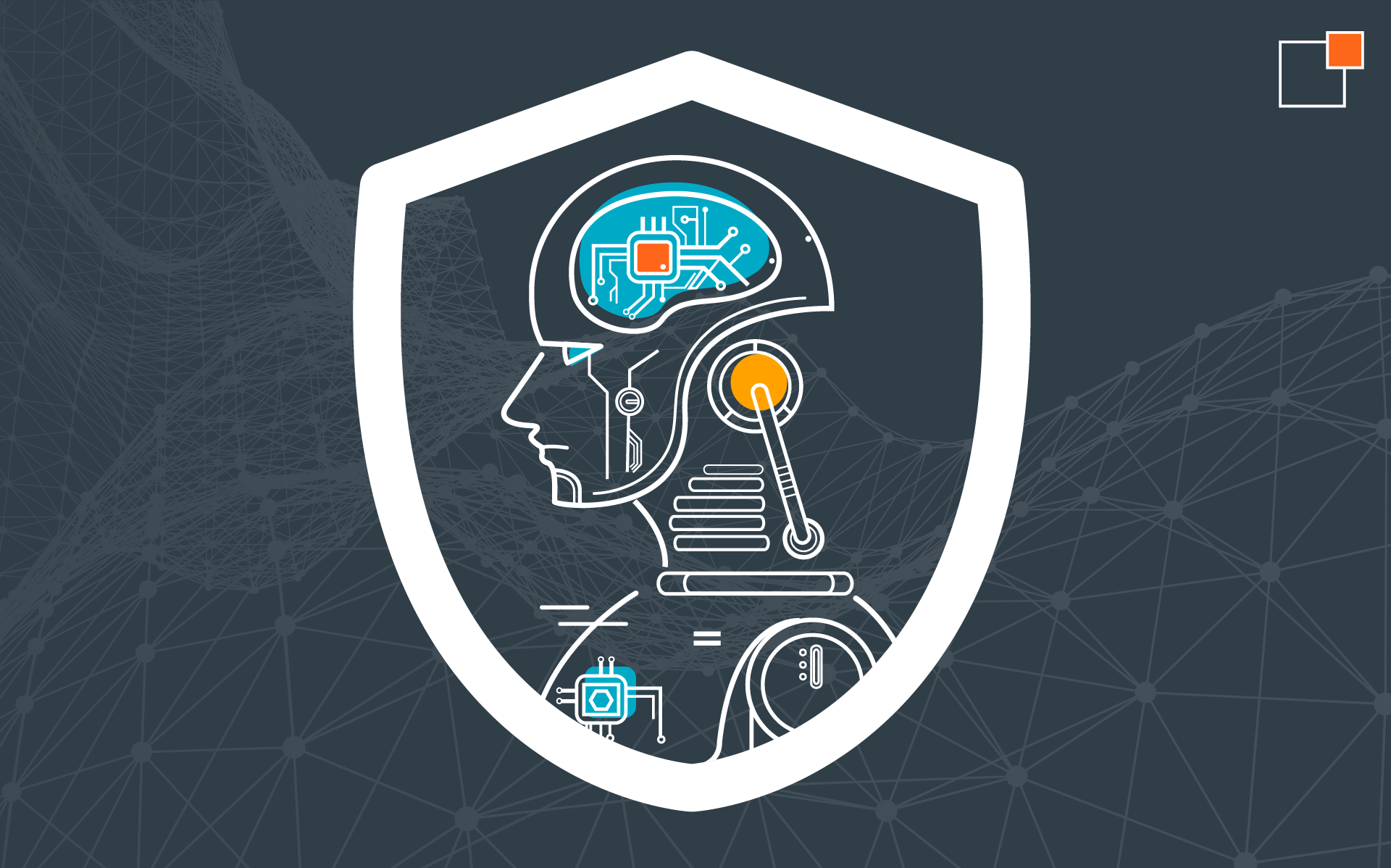 Implement processes and rigorous testing
Rigorous testing and validation processes can help identify and quickly rectify biases when monitoring an ongoing AI system. As
Sigma.ai
beautifully puts it, "When you know how and why your models are doing something, you have the power to improve them."
At its core, the ideal testing process is simple: First, set goals around your objectives for the system, then measure how the system falls short of these objectives. Then, implement new strategies for combating these biases. Rinse and repeat.
Seek feedback
Testing and seeking feedback throughout the development process is also crucial. Regularly testing the AI system with diverse groups, including
internal stakeholders and external auditors
, can help identify biases or unintended consequences. Actively seeking feedback from users and stakeholders provides valuable insights to refine and improve the system's fairness and effectiveness.
What does the future hold for ethical AI?
As we look to the future, AI advancements such as autonomous vehicles, natural language processing and facial recognition pose new challenges that require careful thought. Recognizing and addressing potential ethical concerns, such as bias, privacy and discrimination, is vital to maintain trust and ensure positive outcomes for individuals and society.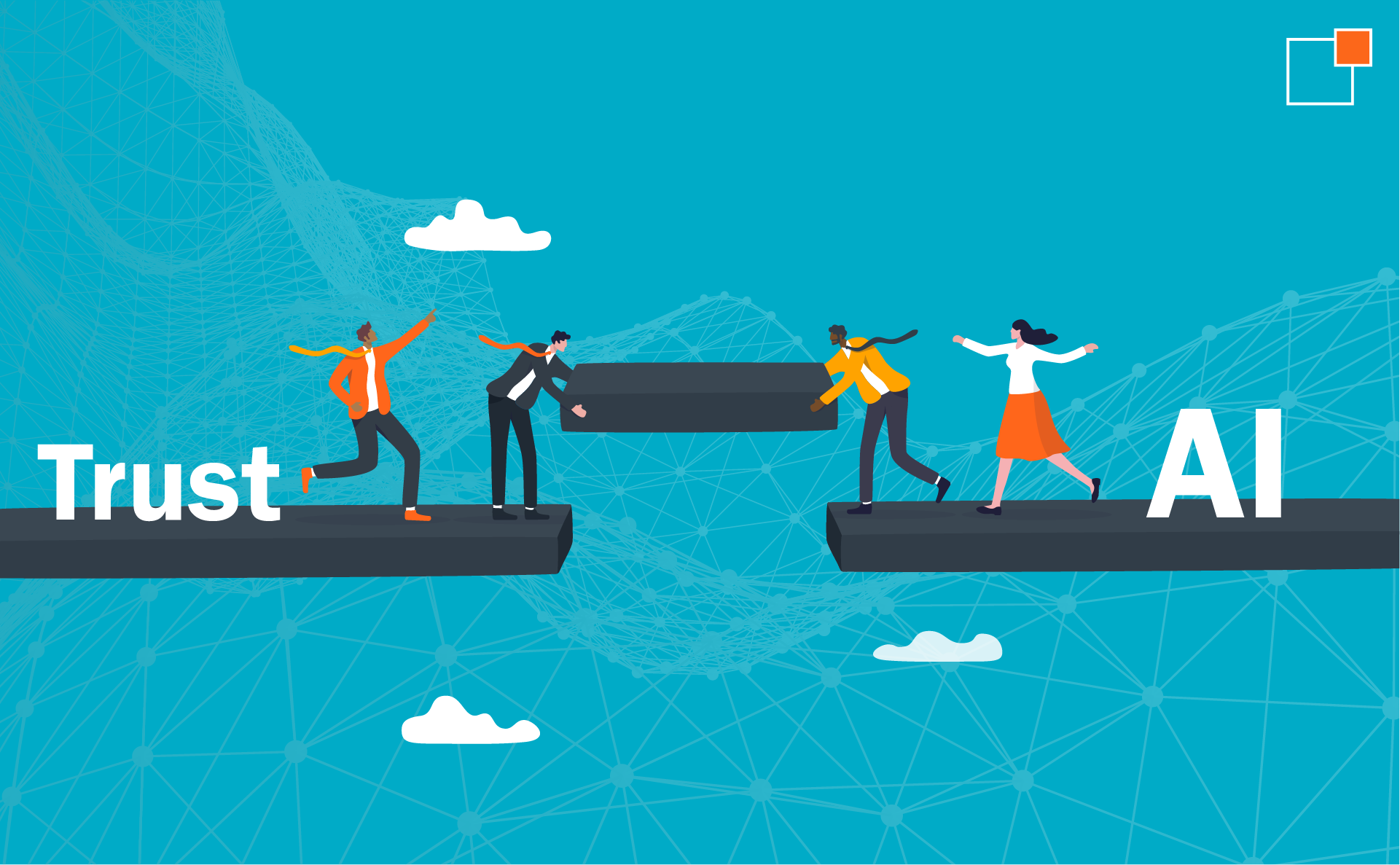 While AI is undoubtedly becoming more advanced in decision-making, it's important to remember that human input is still crucial in shaping and driving successful marketing strategies. Sure, AI excels in tasks that require lightning-fast data analysis and content organization. But let's be real; it can't quite match the creative brilliance and strategic thinking we humans bring to the table. That's why the most effective marketing approaches are the ones that smartly combine the strengths of both AI and our own human expertise.
To shape the future of ethical AI, marketers should stay informed, engage in discussions and advocate for ethical guidelines in AI development and implementation. By actively participating in the conversation, we can contribute to the creation of policies and practices that prioritize the moral use of AI and harness its power for the greater good.
Artificial Intelligence: Marketing's New Superpower
The principles behind AI are just a slice of the AI pie; there's a lot more where that came from but lucky for you, we've got it covered. In
Marketing Trends vol. 14 - AI: Marketing's New Superpower
, we cut through all the buzz to bring you the information you need about AI advancements and how to use them to benefit your business.
Click here to check it out now!
Got questions? Our team is at the forefront of the ever-evolving AI landscape, armed with the latest knowledge and insights. Say goodbye to wasted time and hello to streamlined efficiency.
Get in touch today, and let's explore how the power of AI can reshape your world.