We have work to do.
At thunder::tech, we've always been allies to all, supporting one another and encouraging ideas, regardless of identity, orientation, race, ability or background. For too long, we've quietly done what we thought were the right things, but recent years have taught us we can no longer keep our voices down: We have to loudly and openly oppose that which goes against our values.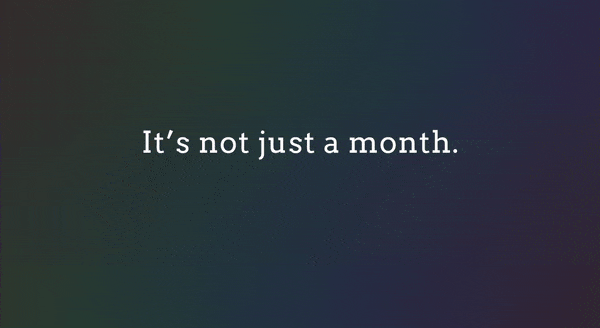 June marks the point of the year where a growing number of brands suddenly lose control of their strictly guarded Pantone colors and swim in a rainbow representing their support for the LGBTQ+ community. They participate in Pride Month by adding rainbows to their logos and promoting allyship, but when the month ends, they're back to regular business practices.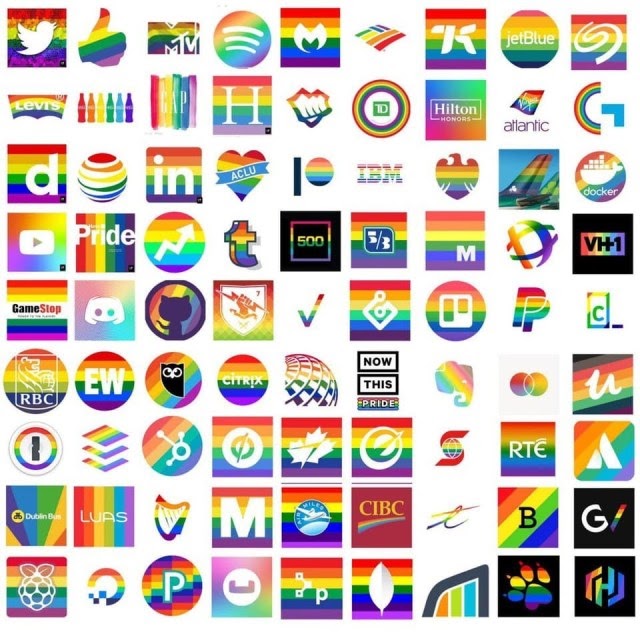 It's easy to fall into the trap of making a single graphic, then patting yourself on the back for your allyship. But this Pride Month, we will not be altering our logo with rainbows or flags. The LGBTQ+ community deserves more than 30 days of recognition per year—they deserve affirmation, compassion and support year-round.
Instead, this month marks our continuing journey to become more diverse as an agency, and to use our privilege to lift others around us. In the short term, this includes working internally to reaffirm our commitment to a human-friendly, LGBTQ+ friendly culture, updating our job descriptions to reflect our commitment to inclusion and developing a committee designed to carry out these actions while developing a plan for the long term.
We will also be making a donation to the
LGBT Community Center of Greater Cleveland
Annual Fund, which supports the Center's efforts to enrich the lives of Cleveland's diverse and thriving LGBTQ+ community. Additionally, the Center holds an annual
Trans in the CLE
event, which supports the local Trans* and gender non-conforming community, bringing everyone together for connection, resources and celebration. thunder::tech will be making a second donation specific to this event, held each year in November.
Refreshing our Internal Commitment
For the past 21 years, thunder::tech has welcomed team members in whatever stripe they showed up to work wearing. We did this quietly and without fanfare. A couple of years ago we decided to name our approach as building a "human-friendly culture" to better explain to outsiders where we stand.
A human-friendly culture means literally that: come as you are, a human being. We believe that openness to gender identity, race, sexual orientation, physical ability, age, ethnicity, background and perspective drives innovation and creates a strong foundation that helps our team members and agency grow. Ensuring a wide range of voices isn't just about good business, it's the right thing to do.
For many years, we quietly did the right thing with our team, but as we've grown, we recognized the importance of a formalized policy to communicate our clear commitment to LGBTQ+ affirmation. Since then, we have been building and working to strengthen our policy approaches with updates including:
Paid wedding leave includes any partnership ceremony regardless of gender or sexual orientation
Expanded our existing 100% paid parental leave to include adoption. In addition, this leave is also gender neutral, allowing any parent to care for and bond with their child.
We held our first DE&I training event right before the pandemic and are committing to make this a regular investment for our team
Paid time off for gender affirmation surgery
All health insurances (medical, dental, Rx and vision) can apply to spouses regardless of sexual orientation
All other insurances (life, short and long term disability) apply to beneficiaries named by the team member regardless of marital status
Additionally, as a marketing agency that creates content, messaging and tools for brands, we understand our responsibility to also challenge our clients to be more inclusive with the work we produce for them. We have kept this in mind at all times and will continue to advise clients to constantly produce work that makes them better allies.
Our human-friendly culture requires ongoing attention to keep it from becoming an afterthought. We're not perfect: the work won't be easy or comfortable, and we'll definitely trip a few times along the way, but we're committing to making the world a better place. Starting now, we're pledging to promote not just inclusion, but celebration, of all.
This June you won't see a thunder::tech rainbow logo, but you will see our team continue to take action to uphold the dignity of all humans. We are committed to the LGBTQ+ community, along with every group fighting for equality, while working to become a better, human-friendly organization. This is our ongoing commitment, 365 days a year.