No, we aren't supplying an all-expenses-paid trip to the Bahamas for a lucky customer with this achievement. But we will take a moment to applaud our many clients, partner Kentico, and many team members who have contributed to this milestone over the years.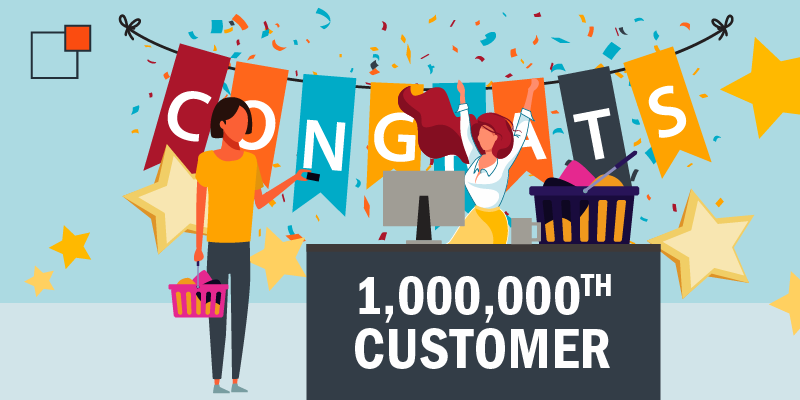 Who was our lucky 100?
Let us introduce you to the new
Cohen & Co.'s website
.
Who is Cohen & Co. and why are they so appropriately suitable for such a fun milestone?
Cohen & Company was founded in 1977 on the belief that there had to be a better way to help businesses find success. What began as one man's passion has since evolved into a firmwide mission to improve the lives of others by providing top-tier tax, assurance and advisory services.
Some additional fast facts about Cohen & Co:
More than 650 dedicated professionals in 10 offices across seven states, as well as an additional presence in the Cayman Islands and Ireland
Repeat winner of the Inc. 5000 award recognizing the fastest-growing businesses in America
Recognized as one of the country's top tax and accounting firms in Forbes' 2021 list of America's Best Tax and Accounting Firms
Named "Best Advisory Firm - Tax" in the 2020 HFM US Services Awards
Cohen & Co's clients know they are getting the best, so, logically, Cohen & Co's marketing team pursued the best in platform and service for their redesign.
What made their solution especially unique and momentous now is that it uses the latest from Kentico Xperience in Version 13 and MVC approach.
When starting this project, the team laid out goals for the new website, including streamlining navigation, enhancing search capabilities and integrating client and employee content. The features that would help accomplish these goals for this particular Xperience v13 Solution included:
Page builder for home page
Custom widgets for internal pages
Structured content templates and page types
Custom settings
Image resizer via a CDN
Staging synchronization
Slick filtering with client-side scripting, CSS animations and upgraded UX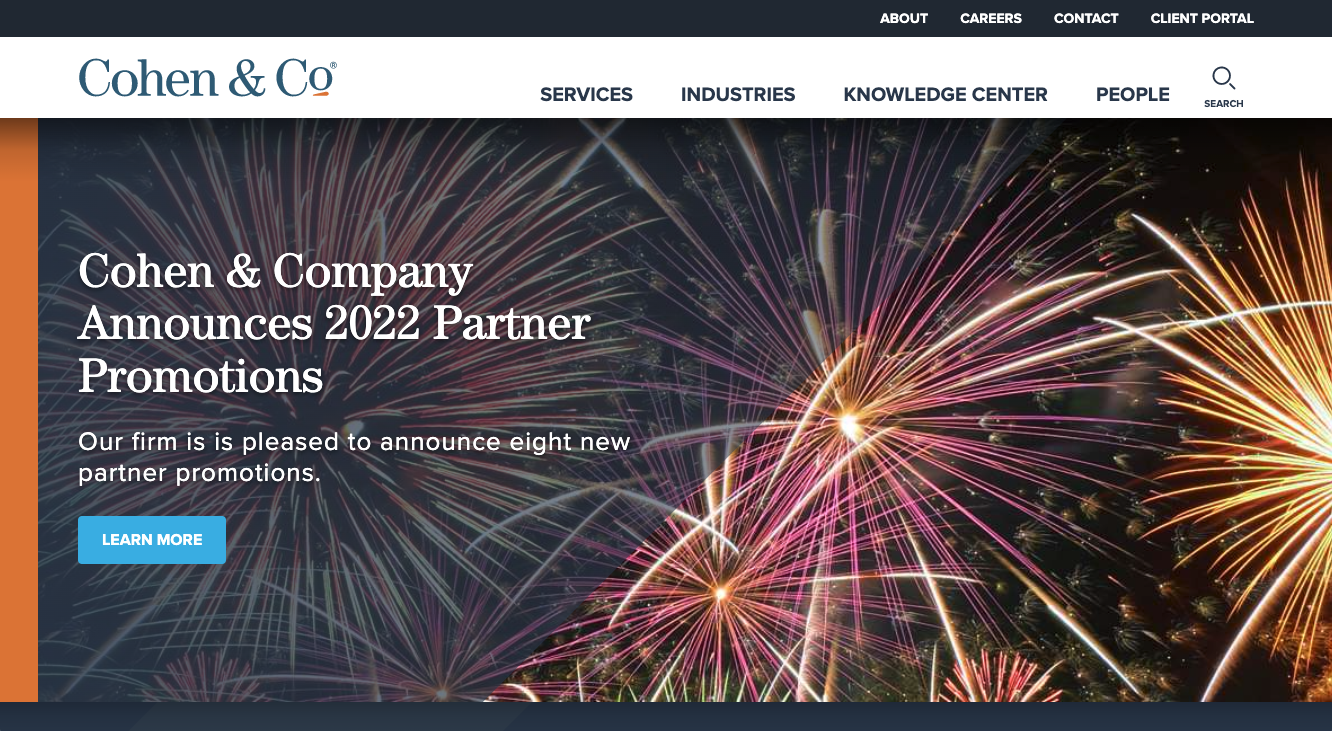 Why Use Kentico Xperience for 100 Websites?
We work with many different industries and digital maturity levels. Clients' needs can be wildly different and Kentico has afforded editions that appealingly right-size to each solution nuance with specific features and costs.
When looking at the current Digital Experience Maturity Model (image below) that Kentico provides, our clients typically find our clients see the most success with Kentico Xperience when they are at the stage of 'Town' and beyond.
For most of our clients, we recommend Kentico Xperience to have the following maturity characteristics:
3-5 Team of marketing specialists and content editors
1 or more websites with < 20 localizations/languages
Responsive, mobile-first approach
Pre-defined templates with the ability to include ready-made widgets in specific areas
Mapping and segmenting contacts and visitors for potential personalization of content
More in-depth SEO use and management (duplicate content identification, redirects, 404 pages, etc.)
Building brand awareness on social media
Integration of external data sources or systems (PIM, ERP, CRM, accounting systems)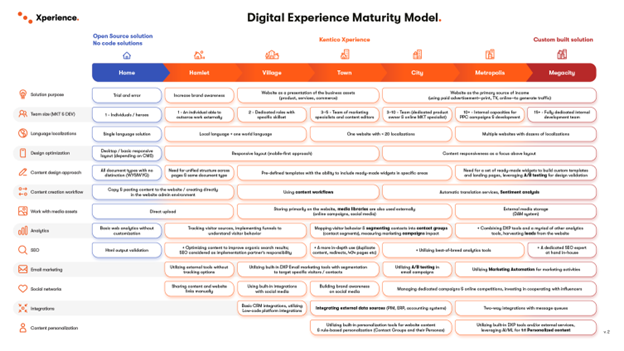 How We Have Changed
For those companies that are fortunate enough, like us, to sustain and grow beyond just a few years or a few key projects, we too have some notable differences from our early days.
Valuable and Exciting Evolutions:
Our teams are more seasoned and experienced in both their respective disciplines and the industries our clients are competing in.
We have built out new processes, procedures and deliverables in our web design projects that enrich the experience and solidify strategies more easily (prototypes, style boards, comprehensive wireframes).
Project Management specialists now lead most projects to drive dates, results and satisfaction.
Our SEO and Performance Marketing teams are involved from the kick-off to pre-launch and post-launch Quality Assurance steps.
Our Managed Hosting and Security team, SysOps, has galvanized over the last few years and our comprehensive services provide our clients with the peace of mind knowing their technologies and servers are expertly monitored, updated and secure.
Taking a step back, it is incredible to reflect on the hundred websites our team at thunder::tech has been able to build over the years, constantly learning and being challenged to create innovative solutions. This milestone would have been impossible without Kentico's capabilities, and we can't wait to see what is in store for our next one hundred!
Is your brand in need of a revamped website or maybe a complete overhaul?
Shoot us a message today
, and we can build a strategy together that will lead to your organization's success.