Just like a luscious garden that thrives with love and care, maintaining and growing a vibrant company culture is a true labor of passion and dedication. Think of it as a harmonious symphony, where the unique notes of each employee blend together to create a melodious work environment. We're here to uncover the secrets of cultivating an atmosphere that's more inviting than grandma's warm cookies, more energizing than a double espresso and more exciting than a spontaneous dance party in the break room.
However, we aren't here to pretend that managing company culture hasn't drastically changed in the past few years. We know establishing a culture can be complicated, especially in a world where people work anywhere from their kitchen table, patio or back at their office desk while also working around everyone's own unique schedules. Every employee deserves a culture that encourages growth and satisfaction; a hybrid environment does just that.
As a company that has been "working from anywhere" for over three years now and has a culture that encourages innovation, education and a whole lot of fun, we've got some advice to help your hybrid environment thrive. So, buckle up, folks, and prepare to embark on a journey where we'll uncover the essentials of fostering connection and collaboration among employees to maintain a positive work environment regardless of location.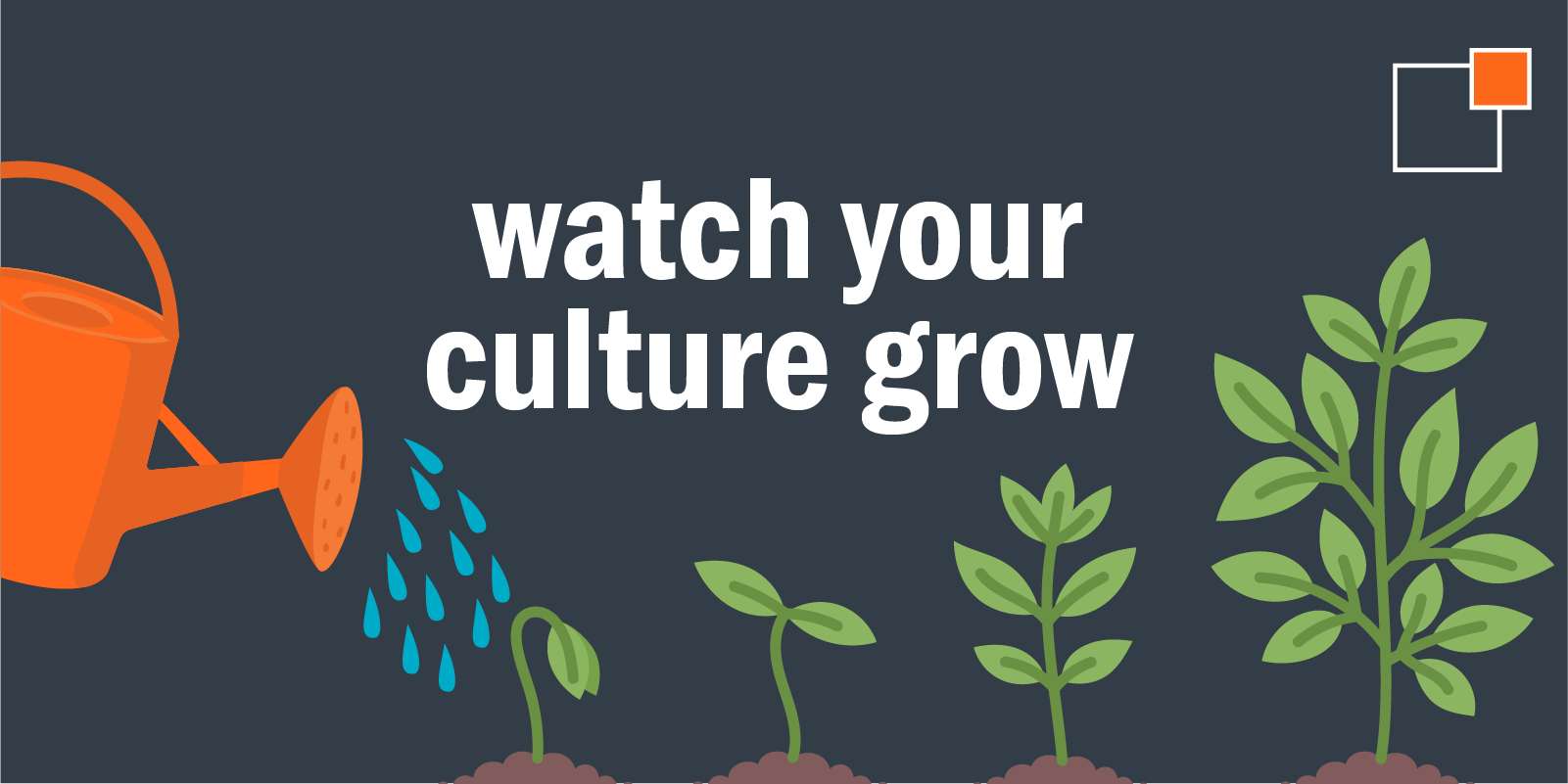 Company Culture Strategies for a Hybrid Office
Clearly define and communicate your company values
It's essential to communicate the values of your business to all staff members. Think of it as your company's moral compass, the North Star that aligns actions, decisions and behaviors. This helps set the standard for all employees when interacting in the workplace and with clients. Highlighting how these values are integral to decision-making and workplace behavior and emphasizing the importance of adhering to them in day-to-day operations should be a frequent occurrence. Let them ripple through every conversation, every meeting and every interaction, inspiring your team to rally together and forge a culture that's as solid as the foundation of a skyscraper.
Foster effective communication
Strong communication is crucial in a hybrid environment. Be sure to encourage open dialogue, where every voice is heard and respected, like a chorus of diverse perspectives coming together in perfect unison. With a hybrid environment, you must take the extra steps to ensure that effective communication channels are in place for both remote and in-office employees. You can use a combination of tools like email, instant messaging platforms, video conferencing and project management software to keep everyone connected and informed.
Break down those communication barriers and replace them with bridges of understanding and empathy. Embrace the power of active listening because genuinely hearing each other is the secret sauce to building trust and camaraderie. And finally, establish clear guidelines for response times and availability to ensure timely communication to keep everyone connected and informed.
At thunder::tech, we encourage our employees to update their status message to notify everyone on the team about what they're up to that day and when they should expect a response. A dad joke or motivational quotes are also acceptable!
Cultivate a sense of belonging
Fostering a sense of community in the workplace is vital for employee engagement and productivity. Creating a nurturing environment where everyone feels included is the key ingredient to a thriving company culture. One way to do this is by encouraging employees to build meaningful relationships with their coworkers outside of work by promoting social interactions in a less formal setting. For example, virtual team-building activities, cross-departmental projects and mentorship programs are all great ways to unite a team.
Embrace diversity and foster an atmosphere of acceptance where differences are not just tolerated but cherished. Moreover, it's essential to provide employees with the space to share their experiences and work together on various tasks, regardless of location.
Encourage face-to-face interaction
Screens are great, but there's no comparison to actual face-to-face contact. Whenever feasible, create occasions for people to meet in person. In this digital age of screens and pixels, there's something truly magical about good old-fashioned face-to-face interaction.
Schedule regular team gatherings or entire organization meetings, workshops or retreats that will bring employees together. These interactions can help build a feeling of unity and solidarity between the team members.
We know just how important in-person bonding is, which is why we block out dates at least three times a year to bring everybody back to the office. In combination with educational and strategic meetings, we also schedule enough time to unwind and catch up with each other as people. These events have been revolutionary when it comes to fostering our strong culture.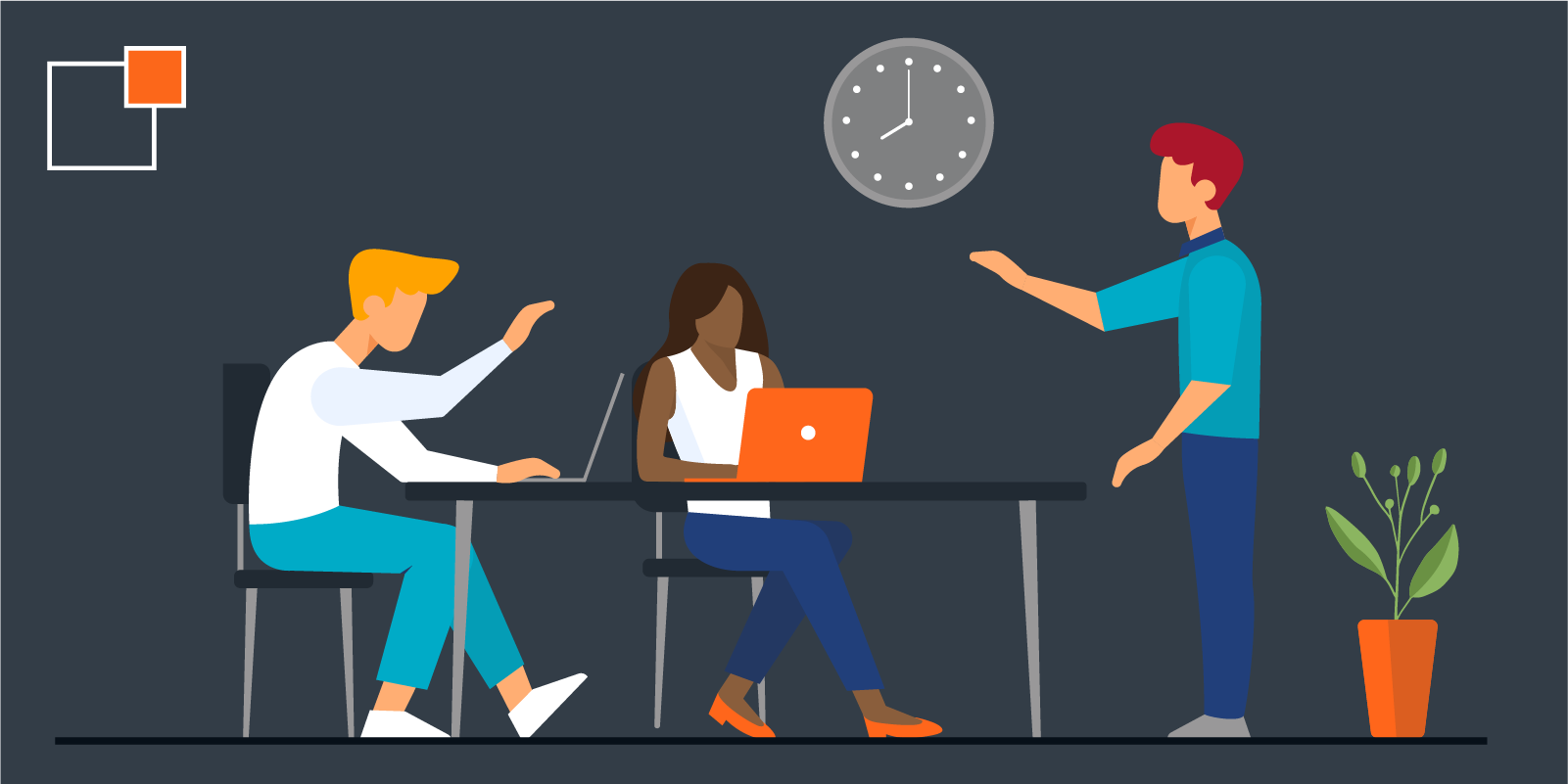 Maintain consistent practices and traditions
Just like a cherished family recipe passed down through generations, preserving consistent practices and traditions creates a sense of belonging and a shared identity. To better include remote employees, you should modify traditional events such as town hall meetings, team celebrations and recognition programs to allow for increased virtual participation.
One possible idea is to organize a company crafts day where both in-office and remote employees are given supplies to work on together during a video conference. Or for a lunch meeting, order food to the office and provide food delivery gift cards for remote staff.
These traditions become the stories that are told and retold, the memories that are cherished and the threads that weave your team together.

Encourage a collaborative mindset within your organization
Provide platforms and tools for employees to share knowledge, collaborate on projects and seek help from one another. It's important to foster an environment where your team feels comfortable sharing their ideas, perspectives and expertise freely. When great minds merge, brilliant solutions emerge.
You can help foster a collaborative team spirit by creating spaces, both physical and virtual, where collaboration can flourish such as, virtual collaboration spaces, knowledge-sharing platforms and regular team check-ins. Here at thunder::tech we utilize
Basecamp
and
Teams
to promote collaboration. Not only do these tools encourage creativity, but they aid in innovation and assist your company's and employees' continued growth.
Invest in employee engagement
Though working remotely can make employees feel disconnected, employers should strive to involve and engage them in decision-making. Gathering feedback from surveys, regular check-ins and virtual brainstorming sessions can be helpful in this regard.  Celebrate milestones, acknowledge achievements, and give credit where it's due. A simple "thank you" goes a long way in cultivating a positive and engaging work environment. Providing training opportunities for growth and development is also key - offering resources and support for employees to pursue learning no matter where they work from.

Lead as an example
The behavior and conduct of leadership heavily impact organizational culture. Executives must set an example for employees, demonstrating values of empathy, collaboration and work-life balance. With your guidance, you have the power to shape the culture, cultivate trust and create an environment where every individual's voice is heard and valued. This is especially true for remote workers to feel as included and appreciated as those in the office. As a leader, it's essential to ensure you lead from the front: displaying the desired company culture through your own words and actions while actively engaging with both in-person and remote staff.
Keep a watchful eye on culture-building initiatives
Culture is no place for "set it and forget it," as you must regularly revisit and adapt your strategies. In order to make sure your efforts are thriving in a hybrid setting, it's essential to assess progress continually. You should ask team members for their thoughts and remain flexible enough to adjust your approach as needed. Being agile and receptive to fresh ideas is crucial for creating an environment that meets the evolving demands of your staff.
By staying attentive and proactive, you can nurture a culture that thrives and evolves, creating an environment where innovation, collaboration and employee satisfaction flourish. So, keep your eyes peeled, and let your culture-building initiatives pave the way to a brighter and more successful future.

Promote Work-Life Balance
Promoting work-life balance requires a keen focus and continuous effort. With the line blurred between work and living settings, employees struggle to keep the two separate. Keep a watchful eye on the well-being of your team, ensuring that workloads are manageable and boundaries are respected. Be attentive to signs of burnout and stress and take proactive steps to support your employees' work-life harmony. By fostering a culture that values personal time, self-care and a healthy integration of work and life, you create an environment where individuals can thrive both professionally and personally. So, maintain a watchful eye, and let work-life balance become the foundation for a happy, motivated, and fulfilled workforce.

Watch your company culture grow
With ongoing effort and adaptability, you can ensure that everyone remains part of the same cohesive culture regardless of their physical location. These strategies will help maintain a sense of belonging and promote collaboration and engagement among employees. As we wrap up our delightful voyage through the wonders of company culture, remember that nurturing a thriving environment is no walk in the park, but oh, the rewards are worth it!
Just like a delicious recipe passed down through generations, your company culture is a treasured secret sauce that sets you apart from the rest. So, keep tending to your garden of collaboration, sprinkle it with appreciation and let the laughter bloom. Embrace the quirky moments, cherish the inside jokes and watch your team flourish like sunflowers basking in the warm rays of success. And always remember, the best company cultures are built one smile, one connection and one unforgettable adventure at a time. Now, go forth and let your culture shine brighter than a disco ball at a Friday night party!
At thunder::tech, we pride ourselves on having a team of seasoned professionals who are well-versed in the art of cultivating a strong company culture, ready provide any further resources needed for a strong company culture.
Send us a message today!