The most exciting thing about the world of social media (outside of TikTok dances, of course!) is the emergence of new platforms. For the most part, the success of a new social media platform is at the mercy of, well, all of us! And let's be honest: we're a pretty tough crowd. Tough enough to have the video streaming app Periscope call it quits in March 2021 but give video app TikTok 834.4 million monthly users worldwide this year. That said, there's commotion around a new platform called
Lemon8
, and it's getting enough buzz for one such tough critic (us!) to take a deep dive into their model, strategy and success so far.
What is Lemon8?
Lemon8 is a video and photo-sharing social media platform that aims to provide users with a fresh and exciting way to connect with others in a new setting. It's simple and user-friendly design focuses on user-generated content (UGC) and community engagement. Unlike other social media platforms, Lemon8 doesn't use algorithms to curate content or promote certain posts over others. Instead, all content is displayed chronologically, giving users an equal chance to be seen and heard.
Upon creating an account and exploring all its features, users will immediately feel a sort of familiarity and comfort in Lemon8's setup. Why? Because it's basically the child of Pinterest and Instagram. The grid-style feed is formatted exactly like the popular lifestyle app with engagement options nearly identical to Instagram. For users familiar with the two platforms, Lemon8 is a walk in the park to begin your journey!

Our Concerns and Critiques
Legal Woes
However, it's not all lemons and sunshine here. First of all, ByteDance owns the platform, aka the owners of TikTok. With all the recent news about bans on the app and privacy concerns, Lemon8 could be next on the chopping block due to its owner. It could also be used in the future by people impacted by the TikTok ban as a replacement platform. Additionally, there seems to be hesitation from brands to jump on the trend and claim an account for themselves. Users noted it immediately and claimed names like Nike, American Eagle and Ulta Beauty, but not by the official brands. Oh, the drama!
Attainability
The most crucial critique from our standpoint is from users of the app. People familiar with the ins and outs of Lemon8 claim its downside is how polished and pretty it is. Where TikTok and Instagram tend to prioritize and lean into raw, organic and authentic footage, Lemon8 is the opposite. Some users are concerned about the message the app sends and its attainability in real life. It's aspirational, not relatable.
Authenticity
The vibe of exclusivity on Lemon8 bleeds into the brand atmosphere as well. Brands can take advantage of these features if they're in specific industries, like DTC, travel & tourism or food & beverage. Since Lemon8 content is highly polished and lifestyle-based, any brand with lifestyle tie-ins can have a home on Lemon8. The more a brand can blend into a typical feed and masquerade as UGC content, the more success it will have on the platform.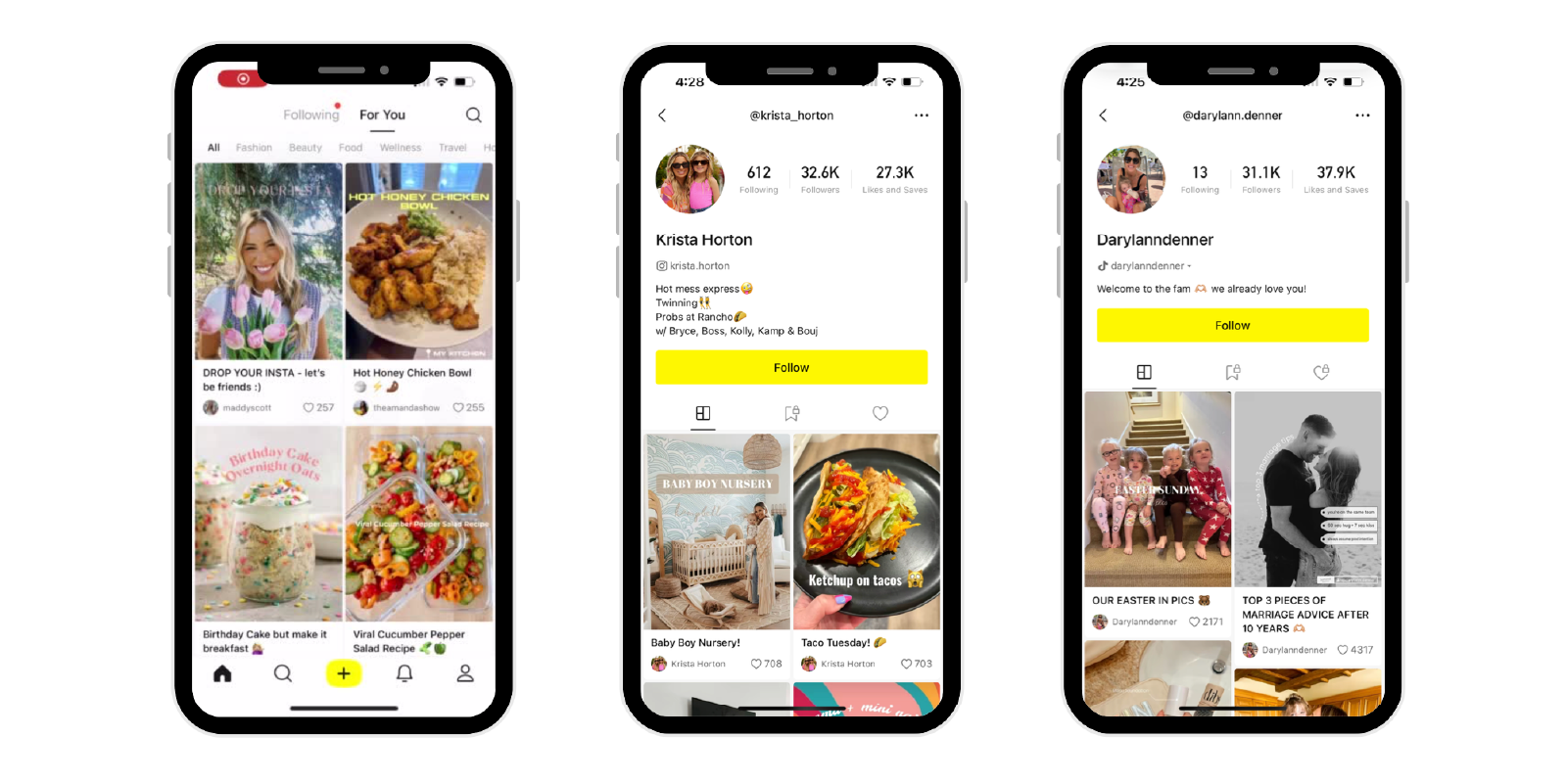 The Future of Lemon8
So, what does the future hold for Lemon8? As the platform continues to grow and evolve, expect to see new features and functionalities added to enhance the user experience. For example, the platform should introduce a messaging system that allows users to connect with others in real time. Additionally, there should be a verification system for official brands and influencers.
Another possibility is Lemon8 becoming a hub for niche communities and interest groups. With its emphasis on UGC and community engagement, the platform can unite people with shared interests, hobbies and passions. If executed correctly, it has the potential to create new subcultures and online communities not currently represented on other platforms.
Overall, Lemon8 is an exciting new addition to the social media landscape. With its focus on anything and everything lifestyle, it takes on a new life compared to other platforms about, well, everything! It's a little niche in its feminine branding and content themes, but that's what sets it apart.
The world of social media constantly pops out new platforms, and keeping up with all the trends can be overwhelming. Fortunately, we've got a delightful team dedicated to spending their time on social media, so you don't have to.
Send us a message (or a DM)
to see what our social media team can do for your brand!