Congratulations, you get a gold star! Well actually, just a handy little blue checkmark: the symbol of verification. But what does that checkmark really mean, and why does a supposed vanity milestone matter?
Whether you're a social media guru or just a casual user, you have probably spent some time scrolling through Facebook, Instagram or Twitter and spotted an account name with a verified badge or blue checkmark beside it. This classifies an account as authentic. You're most likely to see celebrities, major brands, famous influencers and journalists sporting these symbols, but that doesn't mean these marks are only for vanity.
Whether its B2B or B2C, brands are after these verifications and the slew of features that come along with each. You might be asking yourself if it's really worth it to seek verification and if it will make a difference for your business goals and objectives in the long run. The answer? Probably.
If you're ready to elevate your brand, you'll want to keep reading to see how you can get started with verifications. Before we dive in though, it's important to understand the verification process changes frequently by each channel. It's sometimes hard to get approval, and sometimes there aren't clear "rules" on what to do to get accepted. Patience and good social media marketing will be the keys to success!
Instagram
A verified badge on Instagram is a check that appears next to the account's name in search and on the profile. According to Instagram, the verification is given to alleviate the high possibility of impersonation, which ultimately means Instagram will determine if your brand or business profile is worthy of verification.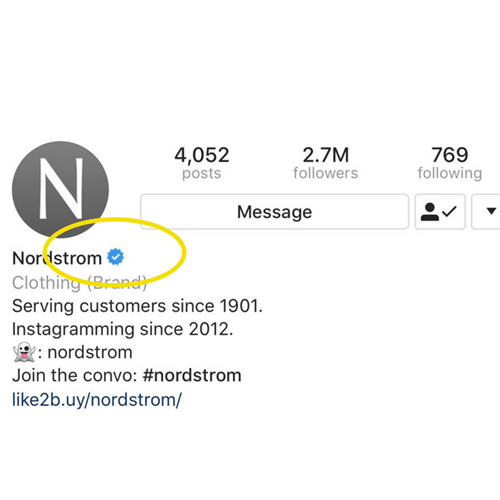 (Worthy seems ambiguous, right? It is. Reread the warning above and keep chugging along. Your brand may not be there yet.)
You see, verification equals credibility. Although it may seem tedious and require a little time and patience, that checkmark speaks for itself, letting your followers know you're a trusted and legitimate source in your industry. Although it's not currently possible to request or purchase a verified badge on Instagram, there a few steps you can take to get the process started:
Is your profile set up as an Instagram Business Account?
An essential first step toward verification. A business account gives you access to analytics, allows your followers to contact you with ease through the "Contact" button and provides you with advertising features so you can promote posts from within the app rather than going through Facebook.


Grow that channel!
That nifty "swipe up" feature you're always seeing is available to Instagram business accounts with 10,000 followers or more. That's right, you may not have the verification yet but with a business account and quality content, you're on the right track.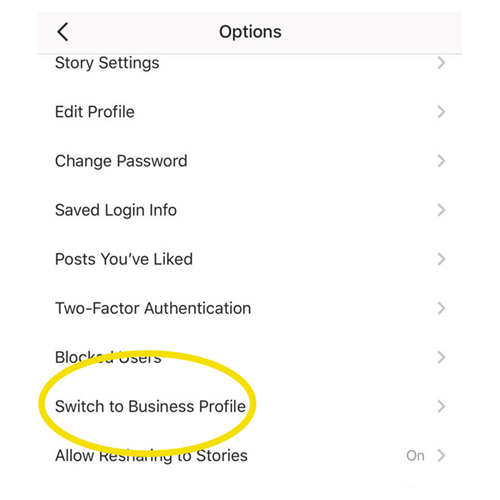 Facebook
When we look back at the evolution of Facebook its shocking to know that the daily purpose of this channel was once a fun and superficial way to stay in touch with friends and family…HA! Today, we're faced with conversations surrounding fake news and privacy violations, and, as marketers, we're swimming upstream. It's more important than ever to be sure your Facebook page is verified.
There are two types of verification on Facebook, both of which require a (fairly) simple application process.
Gray verification badge: This is best for startups or small businesses. If you're an admin on your business Page, you may be eligible for verification. Take these steps below:
Click Settings at the top of your Page
From General, click Page Verification
Click Verify This Page
Enter a publicly listed number for your business
Click Call Me Now and allow Facebook to call you with a verification code
Enter the 4-digit verification code and click Continue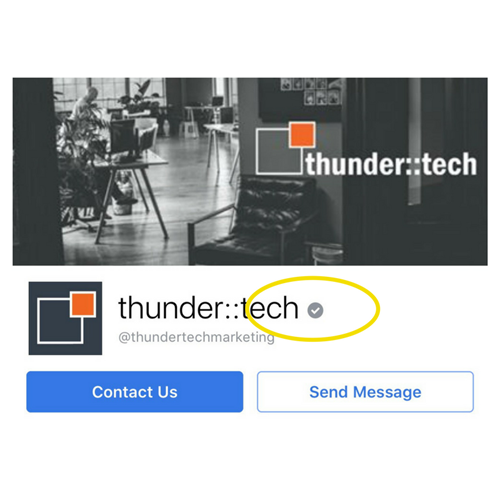 Blue verification badge: This is mostly likely to be granted to larger businesses and well-known brands. That doesn't mean you should be discouraged! You can still request this badge here to see if you're eligible. Just like Instagram, keep on keepin' on and you'll get there.
Twitter
Sound the alarm! In case you missed it, Twitter CEO Jack Dorsey was on Periscope livestream last week hinting at the expansion of verification to all users. (If you've been following along for some years, yes, this is an on-again, off-again process.) So, what does this mean?
"The intention is to open verification to everyone, and to do it in a way that's scalable, where [Twitter] is not in the way and people can verify more facts about themselves and we don't have to be the judge or imply any bias on our part," Dorsey said.
For now, the verification submission form is still closed, but that's not to say there aren't big changes ahead surrounding verification. The purpose of this move is to shift the perception of the checkmark from a vanity mark to a more useful tool to verify the authenticity of accounts. (Can anyone say bots, Russia or fake news?)
While we know the verification process can seem daunting, if you're putting endless effort into tools and techniques, it only makes sense to work toward arming your brand with a badge. Great content, an engaged audience and keeping your marketing practices above board will get you there! Set a reminder on your calendar to review the verification process quarterly and gauge where your brand is overall. This is also a good time to check in on security settings and complete a general account cleanup to keep things fresh.
Questions about verifications or other social media best practices? We have the team for that. Get in touch with us here.