I'd like to think that even over a 20-year history filled with growth and successes, that we have still stayed true to our roots. thunder::tech is still a very entrepreneurial, hard working, gritty roll-up-your-sleeves type of agency that continues to help our clients innovate and win.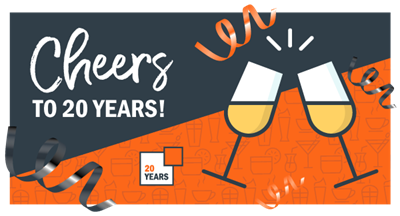 This business at its core has always been about people—t::teammates, clients and partners. These people and their collective skills, curiosities and attitudes can literally change the course of organizations and the lives associated with them.
This is why heading into the year I knew we should have a celebration for this milestone; and that we would still do it in a way that was fitting of our culture and make it about the people that we are fortunate to be associated with. So of course, in true thunder::tech fashion, we invited a bunch of local friends and family and brought 150 people over to our neighborhood brewery to raise a pint (or a few) together.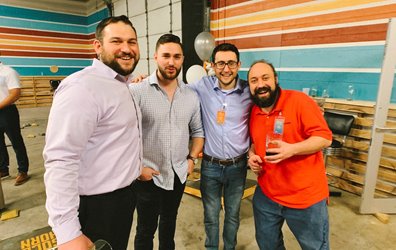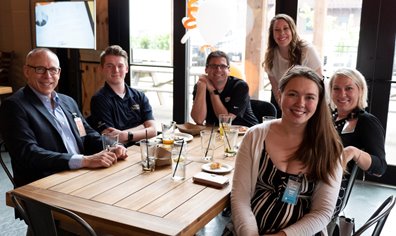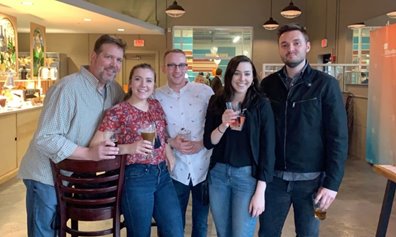 It was a casual affair we had a lot of fun bringing to life. We displayed past work and a lot of video outtakes on multiple screens to add to the celebratory atmosphere. One slideshow featured photos of t::teammates over the years and a slew of never-before-seen, behind-the-scenes shots that in another setting could be used for blackmail. I was impressed by the amount of photos (over 500!) that were submitted for this slideshow from friends and partners dating before photos were solely stored on our phones. I appreciated hearing from so many of these contributors during the process and am very proud that we have a tight group of alumni.
It was so gratifying to see clients join us for the evening, from those the agency has grown up with to those that have just signed on. It also meant a lot to see clients who drove quite a distance to come and congratulate the team. So many of these clients become partners and friends with the teams, and it sure is fun to watch those relationships evolve and blossom over time.
I was especially touched with a gift our senior management gave to my wife and I during the open house. It was a beautiful plaque that will be hung near our lobby to mark the occasion so that we never forget all those steps on the road to where we find ourselves today.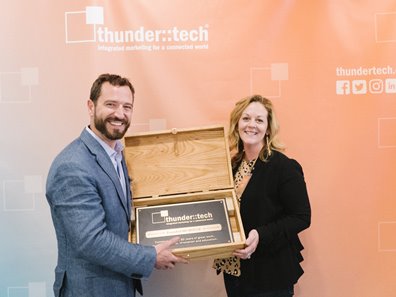 Thank you to our friends who were able to join us and to everyone across the globe that has played a role in our ability to grow, evolve and serve such interesting brands. We cherished the opportunity to take a look back on our journey, but we're already facing the future, ready for "Day Two."