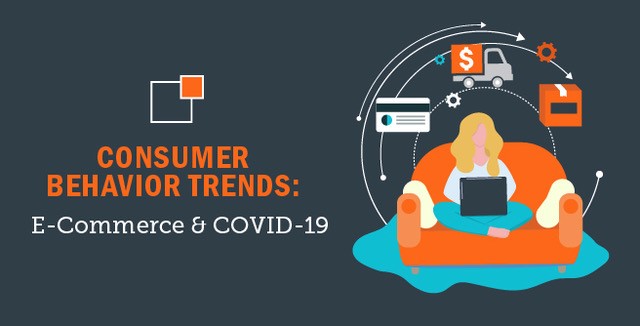 The impact of COVID-19 has led to strange times for marketers. We're seeing new paradigm shifts every day, and at thunder::tech, we are working hard to help you navigate its impact on your business. This content is one of many resources we are creating for marketing and management in the midst of the coronavirus.
As things continue to change, we're helping by providing marketing advice, fresh perspectives and strategic planning for companies during and after the pandemic. For a full list of our COVID-19 resources, click here.
This blog is one of several in our series on consumer behavior trends in various industries during the pandemic. We're exploring different developments and things marketers should watch as the coronavirus progresses.
Be sure to catch up on the other posts in this series:
In many ways, this pandemic has shown itself to be the great equalizer for marketers. As the consumer behavior landscape forces digital shifts, companies large and small are feeling the effects.
E-commerce giants who have long-established digital presences and small businesses who have never sold online are both facing a new reality: business and commerce will never go back fully to where we were just months ago. How can they adapt their digital presence to survive?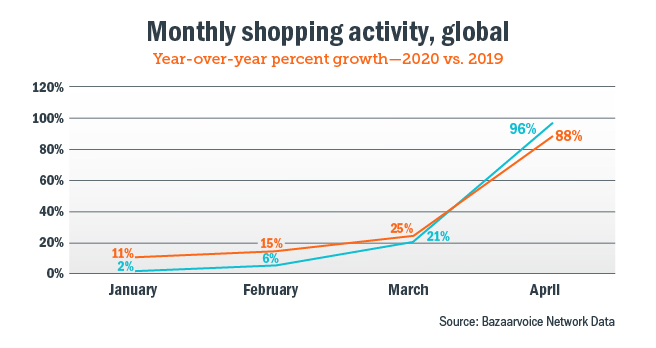 Consumers are buying online now more than ever before. The shifting behaviors and trends we're seeing are moving rapidly and should remain on the forefront of your mind. The unexpected requirement to innovate and sense of urgency to do so is leading to several new concepts and experiences in e-commerce. For example...
"Contactless" delivery
Delivering a product without physical interaction will become commonplace and expected. If your customers can't order something without being at a comfortable distance from you (whatever that may be), you may not get their business anymore.
Ship from store/BOPIS (buy online pick up in store)
These options will become mainstream. Why wander a store during a pandemic? In a blended, near-term future, we will not stroll through stores for leisure. There needs to be an overwhelming value-proposition to get folks into retail stores. Physical retailers that don't make significant adjustments will likely hasten their continued downward slide.
Delivery urgencies
When a consumer needs a product quickly but doesn't want to go to the store to get it, e-commerce will have to step up. These changes will force more innovation and adaptation in logistics. We will see
autonomous delivery sooner
. Systems integrations are expected and those that can see into their supply chains faster and act quickly to changing dynamics, pricing and communication will win the day.
Direct-to-consumer (DTC) products
We've been keeping an eye on direct-to-consumer products for a while now, and the concept is seeing another boost from COVID-19. Products like razors, mattresses and glasses are already sold DTC, but new sectors like the grocery industry are predicted to get down with DTC next. Meal services, meal kits and food products will go digital as consumers avoid leaving the house to go to the grocery store. Is your industry next? If consumers have shown a demand for your product that has slowed with stay-at-home orders, why not let them go directly to your brand to get it instead?
Shifting consumer preferences
With the jump to e-commerce comes a rush of data on what consumers are actually purchasing online. Unsurprisingly, sales of things like business apparel are down while sales of pajamas are up. While people shelter in place, they're purchasing comfort items like home decor, loungewear, video games and puzzles. Sales of alcohol and related accessories were also up
74% in April 2020.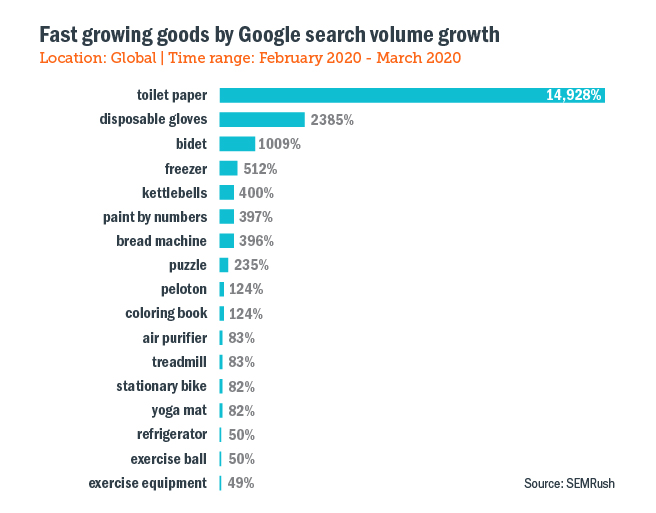 Multi-channel strategies
Companies that already sell online have also started exploring an
expanded multi-channel strategy.
After polishing up and optimizing their current channels, many businesses are looking to ensure their product is available wherever consumers shop. That means going beyond Amazon and exploring sites like eBay, Aliexpress, Google Shopping and social media shopping options.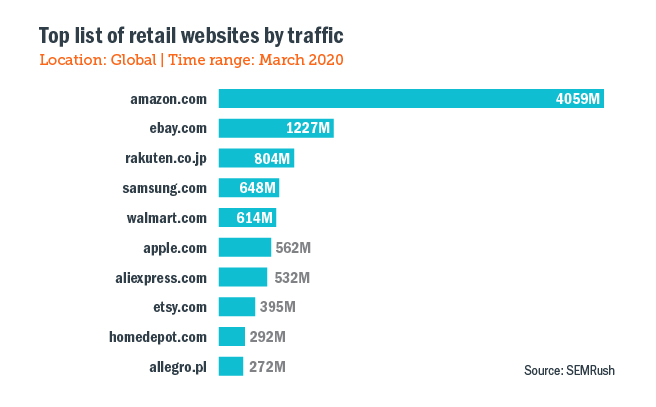 Adapting and moving forward
If your current business isn't already making plans for the trends above, put on your thinking cap and get to work. Odds are, you and other leaders at your business have had discussions and sessions about adjusting budgets and sales forecasts. Your normal pressures and goals are likely clouded by COVID-19 uncontrollables. Control what you can control and justifying what seems like a risky decision gets easier.
Review your customer touch points and strategies today and map out how you can provide new strategy and customer experiences that take advantage of shifting behaviors. Dust off some old ideas sitting on the shelf and take action. The "wait it out" approach is not going to work here.
The digital transformation imperative is being thrust upon so many brands and companies and people. There is a lot to think through and sometimes that overthinking or worrying leads to nothing but complacency and indecision. Understand that the rules have changed...literally, state by state, country by country in the face of this. How will you play the game?
If you feel e-commerce or change of direction for your digital footprint is needed, talk, ideate, brainstorm, theorize, but don't stand still. You have nothing to lose! Get in touch and let's come out of this on top.
Don't miss out on the rest of our series on consumer behavior trends and COVID-19: