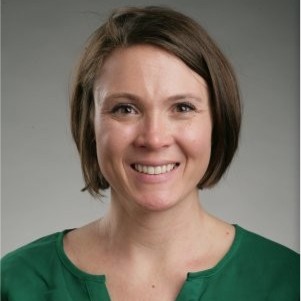 CLEVELAND, OHIO, May 28, 2021 — thunder::tech is pleased to announce the hiring of Kate Pixler as new Senior Account Manager. Ms. Pixler brings decades of experience representing and growing brands in the institution, destination and nonprofit sectors. Ms. Pixler will remain based out of Toledo while managing clients nationally for thunder::tech.
Ms. Pixler is a senior-level marketer whose credits include the Indianapolis Motor Speedway and the University of Toledo. She also played a role in helping grow a Northwest Ohio regional destination attraction, Imagination Station, through advertising, website redesign and maintenance, social media, digital marketing and creative asset development. Under Ms. Pixler's leadership, the Imagination Station received a brand refresh, complete website redesign and brand new digital advertising strategy.
"I am beyond excited to work with a diverse portfolio of clients seeking to grow their brands online," said Ms. Pixler. "I look forward to developing individual strategies and using my background in tourism and nonprofit to assist in their digital marketing efforts."
With this hire and others, thunder::tech is doubling down on service to clients with investments in top-tier talent and leadership.
"Kate is joining thunder::tech as an accomplished senior marketer," said thunder::tech President Jason Therrien. "Her years of experience building brands and adapting them to a connected world will help thunder::tech's clients accelerate their growth."
About thunder::tech
thunder::tech is an integrated marketing agency delivering advertising, communications, web design, graphic design, video and branding expertise to the middle-market and enterprise clients across the world. thunder::tech uses a balanced approach to mix the artistry of advertising and branding with the science of data and technology.