Another month,
another win!
This time we're celebrating our recent work with
The Freedonia Group
. For this project, thunder::tech teamed up with MarketResearch.com to rebrand the four major research brands The Freedonia Group offers. In addition, we worked to reinvigorate the user experience and develop a fully integrated and functionally upgraded e-commerce platform, giving their customers the capability to purchase their research in bulk and as a la carte.
As a premier international business research company, The Freedonia Group helps businesses make decisions with confidence through providing unbiased and reliable industry market research.
We made many upgrades throughout the site, some notable elements include:  
E-commerce with custom pricing and SKUs  
Blog page
Custom architecture and buying process   
Integration with Legacy CRM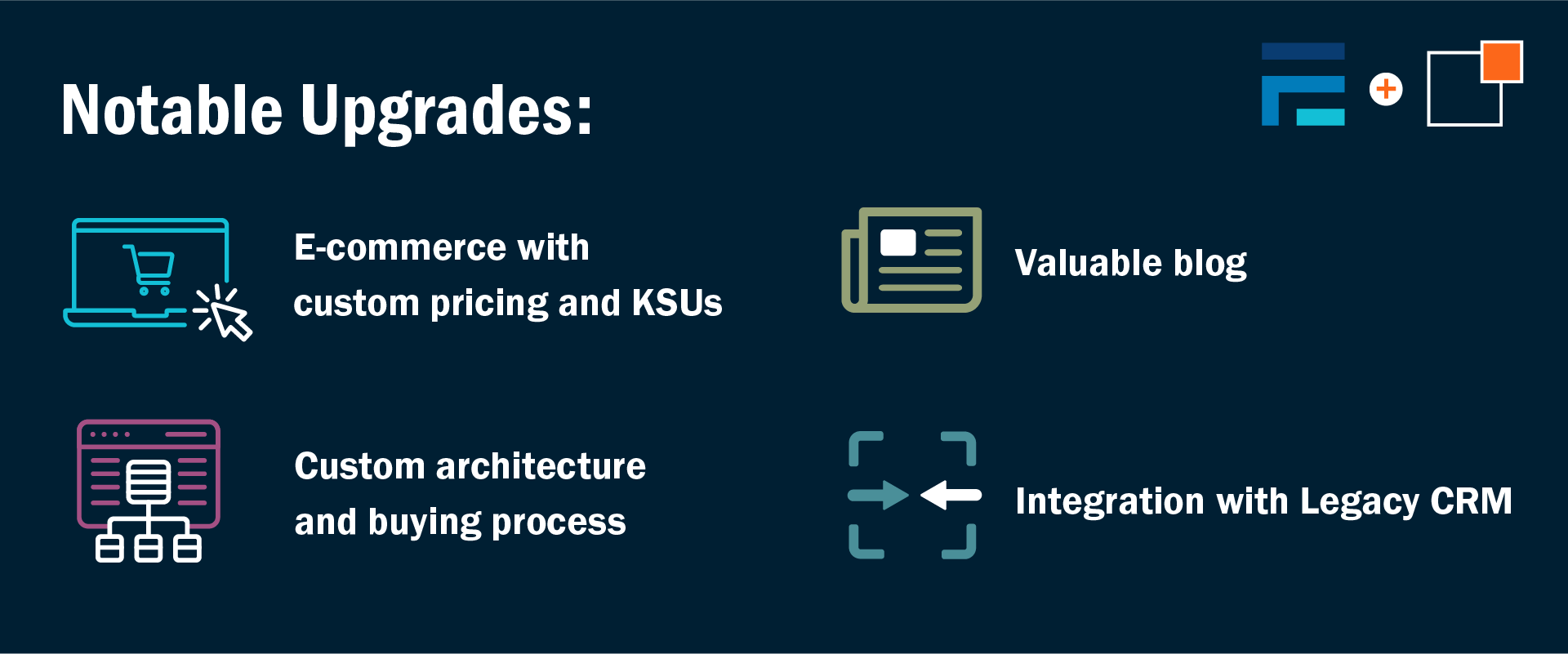 Why a new site?
The project had several business goals centered around enhancing the website's user experience and driving traffic to the company's research reports. The first goal was to create a fresh new website with improved UX design, allowing more flexibility in managing and changing site content. The new website would provide visitors with a better experience, making navigation and search more efficient. By doing so, we expected to increase traffic and ultimately drive commerce to Freedonia's research reports.
Another critical objective was to improve promotion and branding control for the Custom Research department. Through this project, we also aimed to showcase The Freedonia Group's value to potential clients. Even if visitors didn't have an immediate need to purchase a report from the site, we still wanted to provide value to consumers by adding content resources like blogs, whitepapers and ebooks that help capture visitors' interest, ultimately supporting an increase in lead generation.
Finally, the project aimed to build trust and establish social proof. By showcasing customer testimonials and highlighting the company's expertise and success, the website would help build trust with potential customers. Overall, the project's business goals aimed to enhance the user experience, attract potential customers and build trust and credibility.
Using Kentico Xperience to build a custom solution
Kentico
was instrumental in helping us achieve our goals by providing the following key features:
Customizable page types and frameworks that empowered us to create highly engaging and dynamic content that supported our top-of-funnel tactics and lead-generation efforts.
A robust e-commerce engine and framework that allowed us to build custom buying experiences for our customers without having to start from scratch for fundamental requirements.
Integration-friendly APIs, libraries and tasks that made it easy for us to synchronize data across different systems, including products, customers, orders and statuses.
Kentico's capabilities were instrumental in helping us create a more compelling customer experience and streamline data management efforts.
Looking to upgrade your website? Whether you have a functional website that just needs a few upgrades or are starting from scratch, our
Development Team
is ready to help!
Let's Connect!