So you think you know what user experience (UX) design is. It's all sitemaps and wireframes, right? If this was your initial thought, you have a lot to learn about the extensive work that a UX designer is responsible for.
Sitemaps and wireframes are the tip of the UX iceberg. A well-rounded UX professional is responsible for everything a user sees, reads and interacts with from the moment someone lands on the home page to the time they close the browser.
UX designers are part psychologist, data analyst, architect, graphic designer and developer all rolled into one. Because of this, UX designers are responsible for the knowledge organization, information architecture, content strategy and user research of a website.
Woah, what does this all mean? Let's take a look at each of these areas in more detail.
This is arguably one of the most important aspects of UX design. At the end of the day, the user is the number one factor in dictating how a website should look and function. A UX designer is the advocate for the end user.
Going directly to the user and learning what they would like to accomplish on a website can greatly increase the success and decrease any frustration for the user and the website. A common mistake a UX designer can make is to assume they (or the client) know exactly what the end user wants and needs.
Simply asking a user what they come to a website to do, how they want to do it, and what their desired results are will not only help guide design, but almost guarantee the success of a website. Personas and user journeys are important first steps in the user research process.


User research is not only beneficial in determining design, but also in deciding the labeling of navigation and links, the content being created and the overall organization of the website. Research techniques that help a UX designer gather data include card sorting, first click-testing and presenting a task for a user to complete on a prototype of a proposed website design. The insights gained from data collected through these, as well as other tests, are analyzed and put into practice by UX designers worldwide.
Knowledge organization and information architecture are similar practices that focus on how information on a website is structured. This includes everything from the taxonomy, or labeling structure, of a website, all the way to the naming and the content within the navigation.
Knowledge organization is very important for websites with search functionality, as it allows the UX designer to establish metadata. Information architecture can most directly be seen in the navigation structure of a website.
Sitemaps are a key deliverable that falls under information architecture. Wireframes and mock-ups can be included in the information architecture, but they are affected by every step in the UX design process.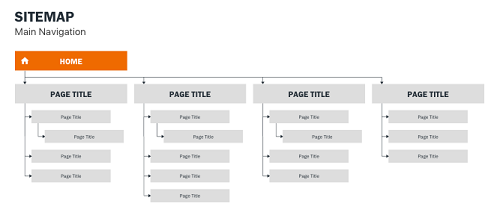 This, quite simply, is the content that makes up a website. It includes articles, resources, tables, links and any other information a user might come across on a website.
For user experience designers, their job is to focus on making sure the content is streamlined and helpful for the user. UX designers accomplish this by eliminating redundant, outdated, and trivial information from a website, while simultaneously managing the content being developed.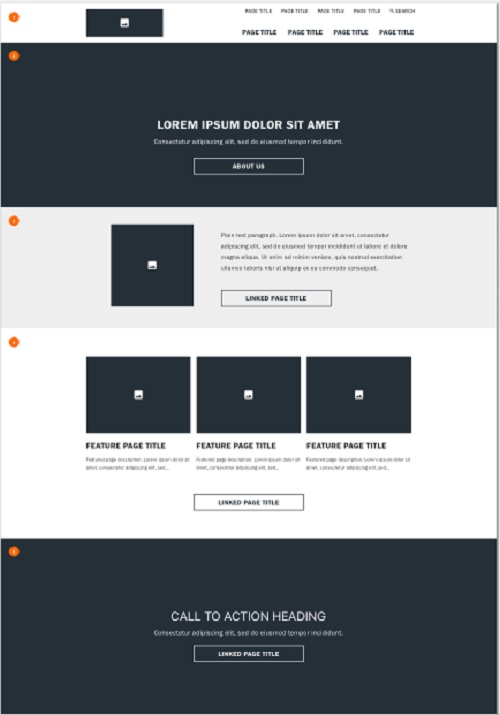 As you can see, user experience design goes much deeper than the traditional sitemap and wireframe deliverables. UX designers are involved in the process from the initial kickoff until the website is ready to be launched. They have a hand in every aspect of a website and are vital for creating a successful product for users.
Now that we've established a basic understanding of the role UX designers play in website launches, keep an eye out for our next blog post discussing the right way to approach user experience design.
At thunder::tech we're always looking for innovative approaches to achieve success for our clients. Take a look at our website design and development portfolio or take the leap and give us a call. We'd be happy to talk UX with you.