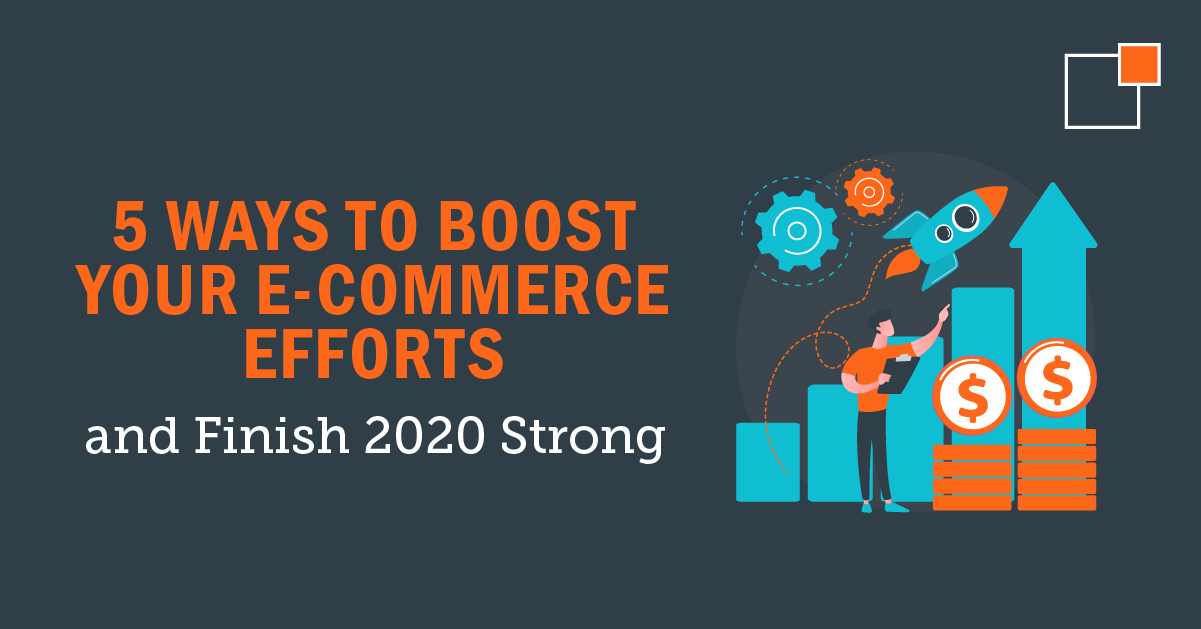 The impact of COVID-19 has led to strange times for marketers. We're seeing new paradigm shifts every day, and at thunder::tech, we are working hard to help you navigate its impact on your business. This content is one of many resources we are creating for marketing and management in the midst of the coronavirus.
As things continue to change, we're helping by providing marketing advice, fresh perspectives and strategic planning for companies during and after the pandemic. Click here to visit our extensive library of COVID-19 resources for marketers.
AAAAAAAAAAAAAAAAAHHHHHH!
That pretty much sums up 2020, right? First off, we should all pat ourselves on the back for making it this far. Ups, downs and flat-out craziness barely begin to define the first three quarters of the year.
Hopefully, you and your business have noticed that e-commerce and digital behaviors have accelerated at breakneck speed the past seven months. The demands the market is placing on DTC brands and their online UX and customer service systems have never been greater. And your business isn't the only one dealing with new complications. It seems like competition has never been so intense!
Now that we've aired our grievances, let's take a deep breath and get ready to push forward through the end of the year. Today we're showing you five e-commerce tactics you can use to boost your Q4 sales and finish 2020 strong. Read all the way to the end we'll also reward you with three big tips to capitalize on your e-commerce success heading into 2021.
1. Pay special attention to paid advertising
Social advertising
, display advertising and programmatic advertising should be active and monitored now until the whistle blows on this year.
Paid advertising
is one of the most effective ways to reach new audiences interested in your product or service. Revamp your targeting strategy and consider increasing your budget for larger reach. This is especially important for B2C DTC companies as we move into the holiday season.
2. Leverage organic content to lower your CPA
Posting across your organic channels multiple times per day allows you to get your brand to connect more deeply with your existing customers and audience. The less you post, the more likely your audience even remembers following you to begin with.
Establishing a focused and aggressive paid advertising strategy can throw fuel on the fire for new customers, but pairing
organic postings
with paid gives more complete coverage on your customers' online behaviors and ensures you're engaging existing audiences while enticing new ones.
3. Work those customer reviews
Soliciting and managing ratings and reviews have gained tremendous importance in the buying decisions of today's online customer. Comment moderation and management is also key to reducing your CPA and increasing sales. Remember to answer any and all questions with open, transparent explicit directness. And don't forget that follow up!
And in case you want to let your social media customer service slide by the wayside, we get it, but let us dissuade you with these key stats:
44% of people believe that conversations with a brand via social media, phone, or email is more likely to persuade them to make a purchase than advertisements
According to Sprout Social, 40% of consumers expect brands to respond within the first hour of reaching out on social media, while 79% expect a response in the first 24 hours
81% of 18-34 year-olds trust online reviews and comments as much as personal recommendations
4. Juice up your email marketing
Review your current
e-commerce email sends.
Are they meeting your customers' expectations, or are there missed opportunities? Get your sends in order with better scale, personalization and results with
smart automations
. Remember that over
75% of email revenue
is generated by triggered campaigns, rather than one-size-fits-all campaigns!
5. Pay attention to holiday marketing opportunities
There are plenty of marketing opportunities coming up that
coincide with holidays.
Due to constraints on consumer shopping in retail spaces, experts forecast an increase of 50% more time on mobile shopping apps in Q4 when compared against last year.
Traditionally stingy DTC brands are now looking at ways to incorporate online sales, promos and offers to get through this rough year by riding on the coattails of the end-of-year holidays. These consumer shopping celebrations may be ripe with opportunity if DTC brands think creatively and act with flexibility and agility in mind.
Maintaining e-commerce efforts into 2021
Unfortunately, just because the ball drops and ushers in 2021, that doesn't mean the effects of COVID-19 are over. Once you've finished 2020 strong, you'll want to dive into 2021 headfirst ready to go.
We suggest starting your 2021 planning meetings now. And while you're meeting with the team, be sure to take into account these three critical elements of a successful e-commerce strategy.
Improving your back office – operations and customer service
Revamping your operations and customer service functionality comes in many forms. Are you experiencing headaches with tax remittance or even fulfillment workflows? Are you able to report back on customer support and service inquiries and track satisfaction? If not, it may be time to revisit the underbelly of your business and make sure your systems are efficient and operating in tip-top shape.
Platform and partner review
Are you constantly bit by the hotfix, upgrade or slow iteration bugaboo on your e-commerce store? Does your in-house dev team get overbooked? Shared too often with other departments that you can't even get a meeting scheduled, let alone something completed? Then it may be time to take a second look at the platforms you're using and shop around for an upgrade.
Is your UX working for you?
Some tough love: Today's consumer is already falling in love with the next best UX design of your start-up competitor. Consider investing in UX testing, research and development to better hit your conversion rate optimization (CRO) and increase sales with smart (not vanity!) changes.
AS WE NEAR THE END OF THE YEAR, KEEP UP WITH FRESH IDEAS TO HELP YOU FINISH STRONG WITH MORE COVID-19 MARKETING RESOURCES. CLICK HERE.