Scroll... scroll... scroll... your thumb is getting tired from the endless feed of static images but wait! What's that?? You quickly swipe back up to see what you almost scrolled right past. The flash of movement from a video caught your eye and reeled you in to investigate. That's the power of video marketing! Video can stop users in their tracks, attracting customers to engage with your content, generating leads and even driving sales.
Creating a video takes a few more steps than static pictures or graphics, but technology has come a long way since the camcorder era. With simplified software and a powerful recording device that fits your pocket, video marketing has become quicker and more affordable while delivering impressive ROIs. No longer are the days that only Fortune 500 companies and other large corporations can partake in video marketing, now is the time for mid-sized businesses to shine. And we are here to help you along the way to create and implement a dynamic strategy that is both simple and affordable.
Now turn on the lights and grab the camera; it's time for some action!
What is video marketing?
First thing first, what is video marketing? It's as simple as it sounds; video marketing utilizes videos to promote your business or brand. The purpose is to engage, entertain or educate your audience with video content and, in turn, increase user engagement and awareness of your brand, product or service.
Benefits of Video Marketing
Implementing a video marketing strategy is no simple task, but the rewards that come from it can be astronomical. For example, with video,
87% of marketers
saw an increase in their traffic, with 81% stating that videos have directly increased their sales. Why is this? It's because customers love it! They find it more engaging, memorable and easier to consume. Regarding text or still images, viewers typically only retain 10% of the information, compared to
95% of the information
coming from a video.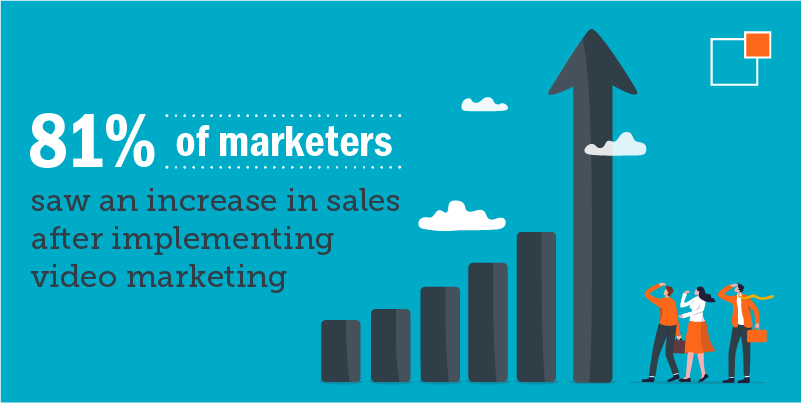 Additionally,
88% of people
have admitted they've been convinced to purchase a product or a service after watching a brand's video and are twice as likely to share a video with friends than any other form of content. Videos are proving time and time again how effective they are at engaging customers and moving them down the sales funnel.
Plus, video marketing is for all industries, not just consumer products. In fact,
86% of B2B businesses
have integrated video into their marketing strategy, with 87% reporting a positive ROI.
How to Implement
Now that we've hopefully convinced you of the power of video, how does this pertain to your business?
55% of the time
, enterprises produce their videos in-house thanks to new tools that make it easier and more affordable to create and scale. While you may not have the full artillery that large corporations have, you are mighty, and with a few tips and tricks, you'll be rolling out video content in no time.
Plan – This may seem like an obvious first step, but pre-production is vital in keeping your project on track and within budget. This is the time to write a script, make a shot list or storyboard, decide on a location, secure actors if necessary and either rent or buy equipment, depending on your budget. Just like with written content, you should do a keyword check to ensure the video you are about to create will have a fair share of search volume.
Produce – Since you spent so much time planning production, things should run relatively smoothly when the day comes. Everyone on set should have an assigned role, from who handles the camera, the prop master, actors, etc. It is essential that whoever is running the camera is comfortable handling it so that you have high-quality footage that is stable. And don't forget the b-roll!

Note: Live action doesn't need to be the only footage source; animation and screen recordings can simplify the process if you have a smaller team.

​Edit – Here's when you get to put together all your beautiful shots (and cut out those bloopers). When making cuts, keep in mind where you will be publishing the video and if there are time constraints on the platform. In general, shorter videos are better at holding people's attention, so you should aim for around two minutes or less. Once you get acquainted with editing, you can move into more advanced software to help. Shotcut, Canva Video Editor, OpenShot, Vimeo and iMovie are a few great free video editing platforms. Even free animation tools like Animatron Studio will take your video to the next level.
Publish – After you have watched your video roughly a billion times to ensure it has been edited to perfection, it's time to share it with the world! Use different versions of your video to publish on the various social media platforms, on your website and landing pages, YouTube or as ads. YouTube is the most popular channel marketers use to share video content and it's for a good reason. In the United States, visitors spend on average 19 minutes a day on YouTube with 62% of them visiting the site daily. Additionally, YouTube has become the second largest search engine.
What to Make
The number of different video ideas out there are endless, but if you need a few to get your brain juices flowing, we've got you covered!
Customer testimonials: Having loyal customers speak on your behalf is gold. They can be short and simple but are so powerful that 92% of consumers look to reviews before making a purchase.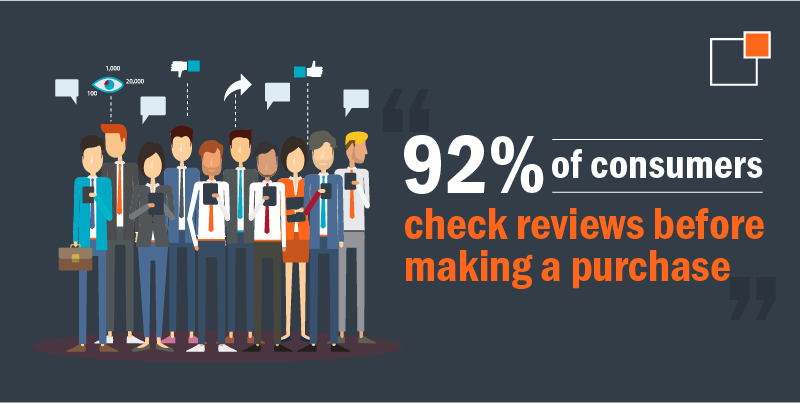 Intro/Summary: What is your business? What do you do? Your values and mission? Introduce new customers to your brand with a short video summarizing who you are as a company.
Product overview/ Services in action: People came to see your product or service and how it works. These insights give customers the information they need to decide quickly and easily.
Behind the scenes/Culture: Today, consumers want to know what goes on behind closed doors; they want to see authenticity in the brands they purchase from and showing off your company's work environment is a great way to do that. Plus, culture videos are fantastic recruiting tools since potential applicants can get a sense of your personality and company atmosphere.
User-Generated Content (UGC): Want to make your life even easier? Take advantage of user-generated content and get your customers to engage with your brand, making the content for you!
Educational: There are a million names for this one: DIYs, how-tos, tutorials, product demos, etc. These are incredibly popular videos, with 96% of people claiming to have watched an explainer, and the results speak for themselves; 49% of marketers report a decrease in the number of support calls they receive after releasing a educational video on their product/service. This is your chance to show exactly how your product works or how it can be used in different projects.
We could go on forever talking about case studies, product launches, event recaps, FAQs, teasers, influencer videos, podcasts and more. The world is your oyster!

Things to remember
There are a lot of details that go into video creation, but here are some of the most important points you need to keep in mind to create a successful video.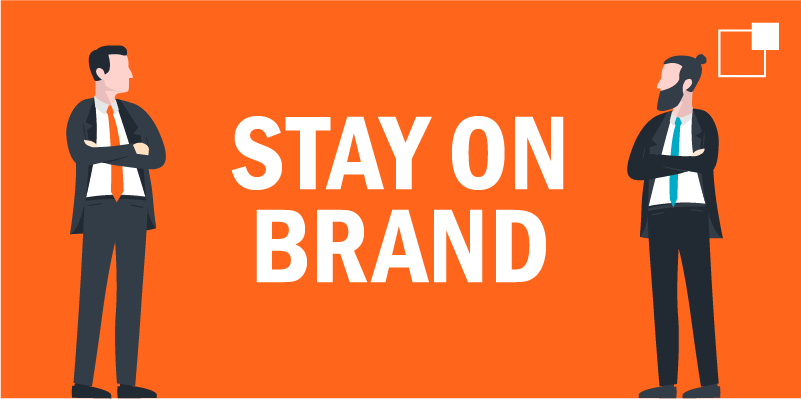 Stay on brand! Video may be a new format, but you must stay consistent with your brand voice and personality, sticking close to the company mission and goals.
Relate to your audience. I'll say it again, relate to your audience! It must be useful and provide value to your consumer otherwise it's a complete waste of time.
COPE (Create Once Publish Everywhere). One of our favorite sayings is "COPE," and video is a great example. With so many platforms compatible with video, reformatting from Instagram to Facebook to a landing page is a great way to get the video out there.
Promote! If you have spent time, energy and money on creating this video, you want people to see it, so promote it by using paid social ads.
Quality over quantity. Consistency is always important when it comes to posting your content, but it should never get to the point where it takes a toll on the quality.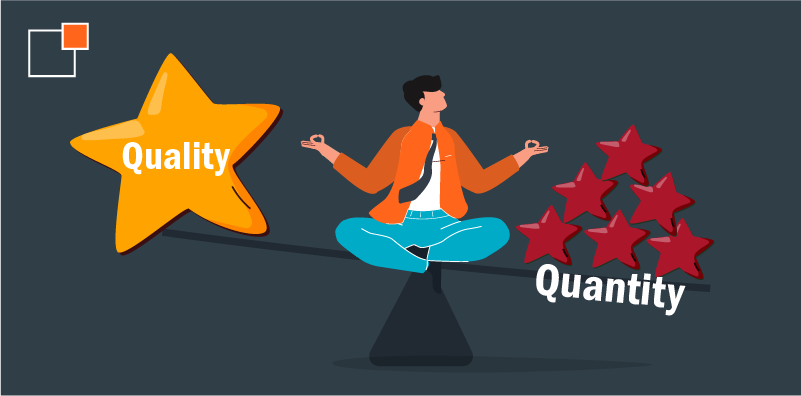 Take time on the script. It should be cohesive and easy to digest for your target audience. Off-the-cuff is fine but you still should lay out talking points beforehand.
Now that's it, grab your camera and go! Just kidding, we know how much work it takes to prepare for, produce and publish a video, which is why we are here to help.
Did you know we have our own in-house production company? thirtysix::thirtyfive is at the ready to film your next award-winning video. Check us out today!