If we said 2020 was a year of drastic changes, you'd likely reply with an eye roll and a "Thank you, Captain Marketing Agency Obvious." And that's fair. What might not be so obvious is how much the social media industry changed with the meteoric rise of TikTok.
TikTok was the
most downloaded app of the year,
with users making it part of their daily content consumption ritual. We have it on good authority that it's sticking around as a leading social media platform, which means one thing:
Your brand should probably be on TikTok.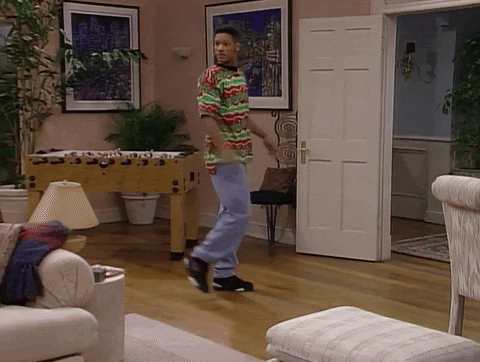 There's a chance you're thinking, "I'm already on there because I'm super cool," and that's awesome! Scroll down for some optimization. There's also a good chance you're thinking, "Uhhhhh, how?!" and that's a good thing! Keep scrolling and we'll show you the way.
We'll walk you through a quick TikTok history lesson, how to use the app and how to use it well for your overall social strategy. We're nice people, so we even threw some insider tips in here, too. That's how excited we are to talk about TikTok!
How was TikTok created?
TikTok wasn't created in 2020, though that's when more and more people started talking about it. Its 'parent apps' Musical.ly (2014) and Douyin (2016) came together to formally create TikTok in 2018, so in terms of social media platforms, TikTok would be considered a newborn!
What brought TikTok to the social media leaderboard was the influx of people staying inside during COVID-19. In the United States alone, TikTok users rose from
35.6 million to 69.5 million
. That's just shy of doubling active users in one year. What started as a place to watch 15 second lip-sync videos all of a sudden became a platform to post and watch videos about, well, anything!
How does the TikTok algorithm work?
A user's feed is a curated collection of videos
TikTok's algorithm
thinks the user will enjoy, based on past interactions and simple device settings. It's a 'choose your own adventure' setup, meaning whatever videos you engage with will likely determine the types of content you'll see during future sessions.
Not only does the algorithm know which videos to deploy to your "For You Page", or FYP, it can also gather videos gaining virality on the app to integrate into more FYP feeds. As TikTok evolved even further, it got to the point where it could house influencers -- similar to Instagram. TikTok influencers can even make money off their videos by qualifying for the
TikTok Creator Fund.
Who's on TikTok?
100 million users in the U.S. alone have TikTok accounts, with 60 percent of those users being between the ages of 16-24. On average, users open the app eight times per day and 83 percent of users are even posting their own videos. This is not the platform of lurkers! TikTok users like to participate and engage with content, which is why several brands are present and active on the app as well! Some of the top brands with an active TikTok presence are::
Should my business be on TikTok?
All brands should have a presence on social media as a whole. However, all brands don't have to be on all social media platforms. Not only would your brand only resonate on the platforms it truly belongs on, but it also risks tiring overall social media efforts. Part of an effective social strategy is discerning which platforms are the best fit for your specific brand, which we call
Social Media Optimization.
If you're still stumped, here are some definitive signs you should be adding TikTok to your social media mix::
You're trying to reach a new audience
You want to grow brand awareness
You want to make your products or services more accessible and understood
You're comfortable thinking outside of the box and trying new things
You have a highly visual brand
You're already thinking of content ideas in video form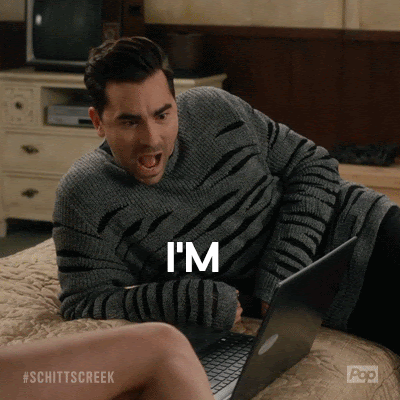 What should my brand post on TikTok?
You don't have to master trending dances or have professional videography experience to make an impact on TikTok as a business. From educational videos to lighthearted jokes about your industry, the sky's the limit when it comes to what you can post about on TikTok. Here are some of our favorite categories to get your strategy started::
Your Products/Services: If you've got it, flaunt it -- your products or services, that is! Show off what you offer and don't be afraid to use fun audio or filters to make your content stand out.
Education: You're an expert in your industry, so educate your audience on the problems your brand solves or other insider tips that relate to your business. For example, a bank could post short finance or saving ideas to showcase their know-how, or a zoo could share some quick animal information. Cue the "awww" track now!
Brand Personality: Does your team have any hilarious traditions, like pranks, inside jokes or something else really cool? Share these fun moments with your audience!
Behind-the-scenes: Consumers want honesty from brands, which means showing the "why" and "how" of your business practices will win everyone over. Some good ideas for this include filming a "day in the life" or showing how one of your products is made.
Trends: Universal TikTok trends aren't industry-specific! Obviously, not every trend will fit into your brand, but try out widespread trends on TikTok so your brand is part of the "movement".
Another option for your TikTok presence is through ads.The majority of TikTok ads are native in-feed videos that can be skipped after a set amount of time, but allow for CTA buttons and enough time to engage audiences, which is a trend-setting approach to social media ads. Especially since typical TikTok users come to the app in discovery mode,
72 percent of users find native ads inspiring.
Quick Tips for Optimal TikTok Content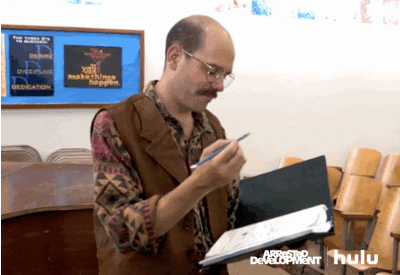 Hashtag Research
Hashtags are widely used in all industries on TikTok, so find the ones related to your content that aren't too broad, but also aren't too niche. For example, #cars has 49.3 billion views, while #1977FordF250 has 1,231 views.
Choose 4-5 industry and/or content related hashtags so your videos can be found, but more importantly, found by your target audiences.
Test Like There's No Tomorrow
Test different organic content AND ads - this helps with benchmarking and getting to know your TikTok audience better.
Test everything! Nothing is off-limits on TikTok (just stay clothed and avoid illegal activity, pretty please). And just like any other social media platform, you'll find your groove after testing different content and seeing how audiences engage.
Stick to the Strategy
Decide on a strategy, from how often your brand will post content to who will be shooting the video content and managing post strategy, monitoring the platform for applicable trends.
If after reading all this, you're thinking, "I want to try TikTok, but I'd like social media pros to handle it," then you're in luck! thunder::tech's
Social Media Team
can implement any aspect of TikTok or any other social media platform (Facebook, Twitter, Instagram, LinkedIn, Pinterest, Youtube … you get it!) to your overall brand strategy. In fact,
let's get that conversation going today.