Innovation has been at the core of the thunder::tech team since day one and we continue this legacy as marketing changes and evolves. This year in particular has led to us rolling up our sleeves as we go full steam ahead, challenging ourselves to constantly be evolving and providing our clients with cutting-edge products. So, what changes have we made this year? I'd love to tell you!
Our t::team
On our talent front, we continue to work to improve our remote-first, human-friendly culture that's allowed us to recruit and retain an incredibly talented group of people. Just in the past few months, we've added talent in Chicago, Pittsburgh and Dayton and our growth isn't slowing down! Do you know someone who would thrive in a "work-from-anywhere" work style and is always looking for new ways to innovate? We've
added a few new roles
and would love to talk about the opportunities for growth here at thunder::tech!
Our Development Department also successfully launched an apprentice and pre-apprentice program that will help fuel the pipeline of talent supporting our growth. Plus, our internship program is back in full swing after we had to hit the pause button due to the pandemic.
As we have grown, we've also spent time helping our clients through the hiring process, sharing our best-in-class strategies to fill position openings and taking their HR Marketing to the next level.

Clients
Of course, this growth wouldn't have been made possible without our wonderful clients, both those who have been with us for years and those who have just recently joined us. We are honored to have been chosen as their marketing agency partner. A few of the exciting wins this year in our middle market and Fortune-level enterprise clients have included:
Consumers Energy, a Fortune 500 public utility
2 resort openings from Cedar Fair
A global consulting firm, headquartered in Australia
Diebold Nixdorf
A regional soda brand
National Interstate Insurance, a member of the Great American Insurance Group
2 professional services firms in the top 50 of their respective fields
And several others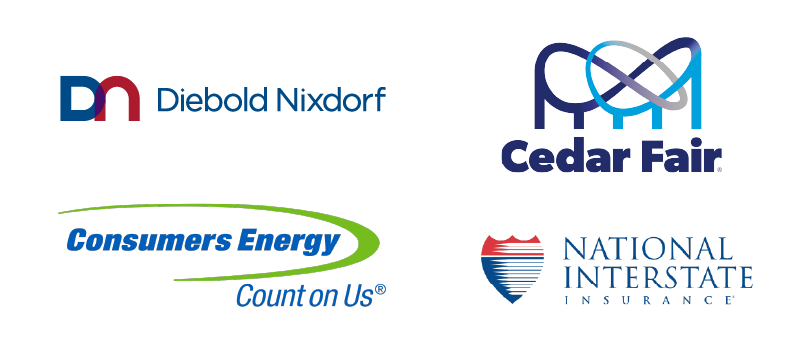 What's Hot Right Now
Content
So, what are the drivers behind all this success? Well, content continues to be king with brands from every industry searching for ways to integrate an all-in-one approach that combines varying forms of solutions into one deliverable. All thunder::tech's skills come together when it comes to content – brand strategy, copywriting, SEO, video/motion and visual design. Brands are jumping on this integrated content approach to deliver their customers better PDPs (product detail pages), email, social content (especially Instagram reels and TikTok) and sales materials for B2B brands such as eBooks and catalog work.
HR Marketing
With the various issues affecting the labor pool, we have also been busy assisting client marketing and HR departments with employer branding and communications as well as recruitment marketing. We
formally announced HR Marketing
as one of our newest services during Q1 of this year and have already been driving home wins for our clients. Check out some of our recent
case studies
to see how we've done.
Influencers
Influencer marketing work has been the rage for a minute, but even before the boom and before they were referred to as "influencers," we were out there mitigating relationships for our clients. (Remember when they were posting on message boards?) This has been a breakthrough year for this service, especially with national work in the
consumer industry
and regional partnerships with our
Destination clients
.
Web Development
The thunder::tech web practice hasn't lifted its foot off the gas since the beginning of the year, staying busy launching, upgrading and taking over sites on a variety of platforms. These ranged from Wordpress and Hubspot to Netsuite and Shopify, Umbraco, Kentico and Progress Sitefinity amongst others.
We are especially proud of the hard work and dedication our team put into launching the
brand-new Cohen site
we launched in June of this year!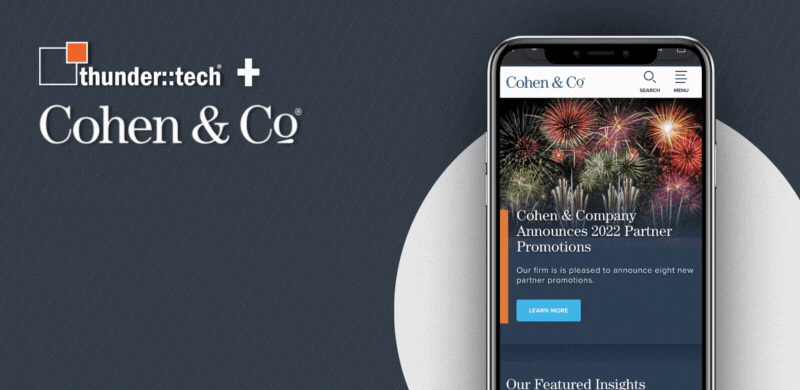 Last year, our Web Support Team spun out a new SysOps Team that is solely dedicated to working with clients on website security, complex hosting and more. The team has grown in headcount and in responsibilities this year as more brands understand the need for reliability with their digital properties and are seeking out a responsive partner.
Branding
On the branding front, it has been busier than normal with several middle market-sized clients working to refine their messaging, positioning and approach to their marketplace. Most of these opportunities have been a result of clients desiring clearer positioning post-pandemic, while others need their brands to be redefined due to mergers and acquisitions.
Finally, the innovation continues with cutting-edge work for clients in the Web3 space including NFTs and crypto, as well as launching multiple TikTok accounts as consumer adoption has been on a rocket ride as more brands want to capitalize on these trends.
Next::t
As we've hit the point where we are closer to a new year than the last, every brand (including t::t) is continuing to encounter obstacles. From labor shortages, supply chain issues, economic uncertainty and changing consumer behavior, it's not getting easier. Change is hard for most organizations, but it can also be a blank canvas waiting for a brand to re-chart their path.
So, run don't walk to that finish line this year!
Happy marketing,

::Jason