Since its inception, the essence of marketing has been about reaching the right person on the right platform at the right time in their buying journey. New technologies have taken the guesswork out of this objective by providing long-awaited and essential tools for creating personalized experiences.
We're talking, of course, about the power of artificial intelligence (AI).
Traditional one-size-fits-all marketing approaches no longer resonate with consumers who seek personalized interactions. By l
everaging AI technologies
, businesses can unlock new opportunities for personalized, targeted marketing campaigns that deliver tailored messages to individual customers.
AI + Personalization = A Match Made in Heaven
Personalization in marketing refers to tailoring messages, offers and experiences to meet the unique needs and preferences of individual customers. It helps businesses build stronger connections with their audience, enhance customer loyalty and drive higher conversion rates.
Here are just a few of the ways AI can enhance the effectiveness and efficiency of targeted marketing campaigns:
Efficient data analysis: AI algorithms can process and analyze large volumes of customer data from various sources, such as social media, browsing history and purchase patterns. Analyzing this data allows businesses to gain deeper insights into customer behavior and preferences, including their motivations, needs and pain points.
Personalized content and recommendations: AI-powered recommendation engines can deliver customized content and product recommendations based on individual customer preferences and behavior. This level of personalization increases engagement and drives higher conversion rates by presenting customers with products and services they're more likely to be interested in.
Automated campaign optimization: AI can continuously monitor and analyze marketing campaign performance in real time. By leveraging machine learning algorithms, AI can automatically optimize campaigns by adjusting targeting parameters, content and delivery channels. This automation saves time and resources while improving campaign effectiveness.
Predictive analytics and forecasting: AI can accurately predict future customer behavior, such as purchasing trends and churn rates. These predictive insights help marketers anticipate customer needs, optimize inventory management, forecast demand and proactively address customer requirements.
Cost and time efficiency: AI automates repetitive marketing tasks, such as data analysis, lead scoring and campaign optimization, reducing the time and effort required for manual execution.
Scalability: After initial setup, AI can remove hours, or even days, of manual analysis, leaving marketers at businesses of all sizes to focus on more important things while AI grows their business in the background.
Overall, leveraging AI for targeted marketing enables businesses to deliver more relevant and personalized experiences to their customers, leading to improved customer engagement, loyalty and, ultimately, higher ROI.
Understanding Customer Segmentation Techniques
Customer segmentation is the process of dividing a customer base into distinct groups based on common characteristics.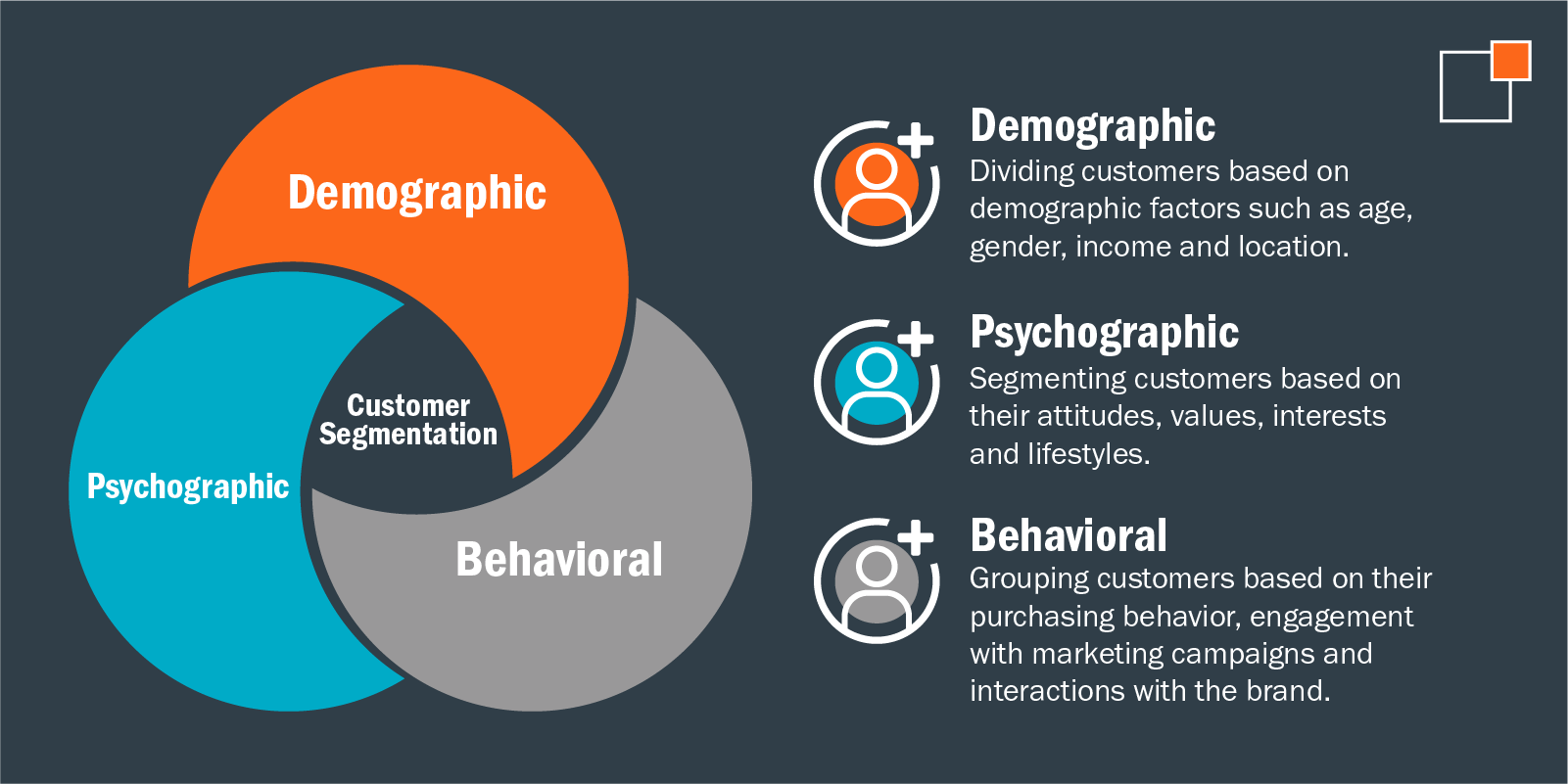 Traditionally, there are three types of customer segmentation techniques:
Demographic: Dividing customers based on demographic factors such as age, gender, income and location. For example, targeting female customers over the age of 50 who live in the United States.
Psychographic: Segmenting customers based on their attitudes, values, interests and lifestyles. For example, targeting the backpacking community to sell an outdoor product.
Behavioral: Grouping customers based on their purchasing behavior, engagement with marketing campaigns and interactions with the brand. For example, targeting customers who have redeemed one or more coupons at a retail location within the past three months.
Traditional segmentation methods rely on manual customer data analysis, which can be time-consuming and less accurate. AI-driven segmentation, on the other hand, utilizes advanced algorithms to automate and optimize this process.

AI-driven Tools for Personalization
AI-powered marketing tools have enabled an era of hyper-personalization, which pushes previous boundaries by using data to provide personalized recommendations that learn and adapt over time based on consumer behavior.
Some of the key tools driving hyper-personalization include:

Customer data management platforms (CDMPs)
These platforms collect and organize customer data from various sources, including social media, purchase behavior, website cookies and tracking pixels, etc., providing a unified view of each customer. AI algorithms can then analyze this data to extract valuable insights.
This information serves as the basis for the user's profile. Once this data has been collected, AI algorithms use machine learning techniques to analyze the data and identify patterns and trends to provide a more personalized experience.

Predictive analytics for personalized targeting
By utilizing machine learning algorithms, businesses can predict customer behavior and preferences. This enables personalized targeting and the delivery of relevant content, offers and recommendations to individual customers.
For example, AI already helps with programmatic advertising, which uses algorithms to buy and place online ads in real-time. Programmatic advertising can save time and effort while also providing more targeted and personalized advertising to users. Additionally, marketers can personalize emails by analyzing customer data and feeding it to AI tools like
Rasa.io
. These tools can generate replies and personalized content tailored to the individual subscriber.

Real-time decision making
Machine learning is also helping companies place better, more targeted ads based on a variety of factors nearly instantly. These factors include weather patterns, demographics, buying history and behavior and can help appropriately match advertising requests to the right audience at the right time. Without the help of AI and machine learning, this is borderline impossible.
For example,
companies like Starbucks and McDonald's
have been working since 2019 to personalize the digital menu boards in their drive-thrus based on real-time factors, like offering hot coffee or tea when the temperature drops below a certain number.

Chatbots and virtual assistants for personalized interactions
AI-powered chatbots and virtual assistants can provide instant and personalized customer support, addressing frequently asked questions and resolving common issues. Personalized AI chatbots improve customer satisfaction, reduce response times and free up human agents to handle more complex queries.
Some brands, like
Hilton Hotels
, use AI-powered robots as greeters to provide an initial welcome and answer basic questions at guest check-in. Others use AI-powered chatbots to provide a personalized online experience that allows the brand to gain deeper insights from users.
Natural Language Processing (NLP) capabilities allow these tools to understand customer queries and respond in a conversational manner. NLP is continually evolving, giving chatbots the ability to respond to requests in a human-like way, for a more natural exchange and better user experience.

Personalized websites
Not every user will benefit from seeing the exact same content on a website. Useful content depends on where the customer is in their buying journey at the time of their visit. Prior to the advent of AI, website personalization was based mainly on cookie and location tracking. Right now, for example, most websites can tell where a user is located and will adjust the website's currency and language accordingly.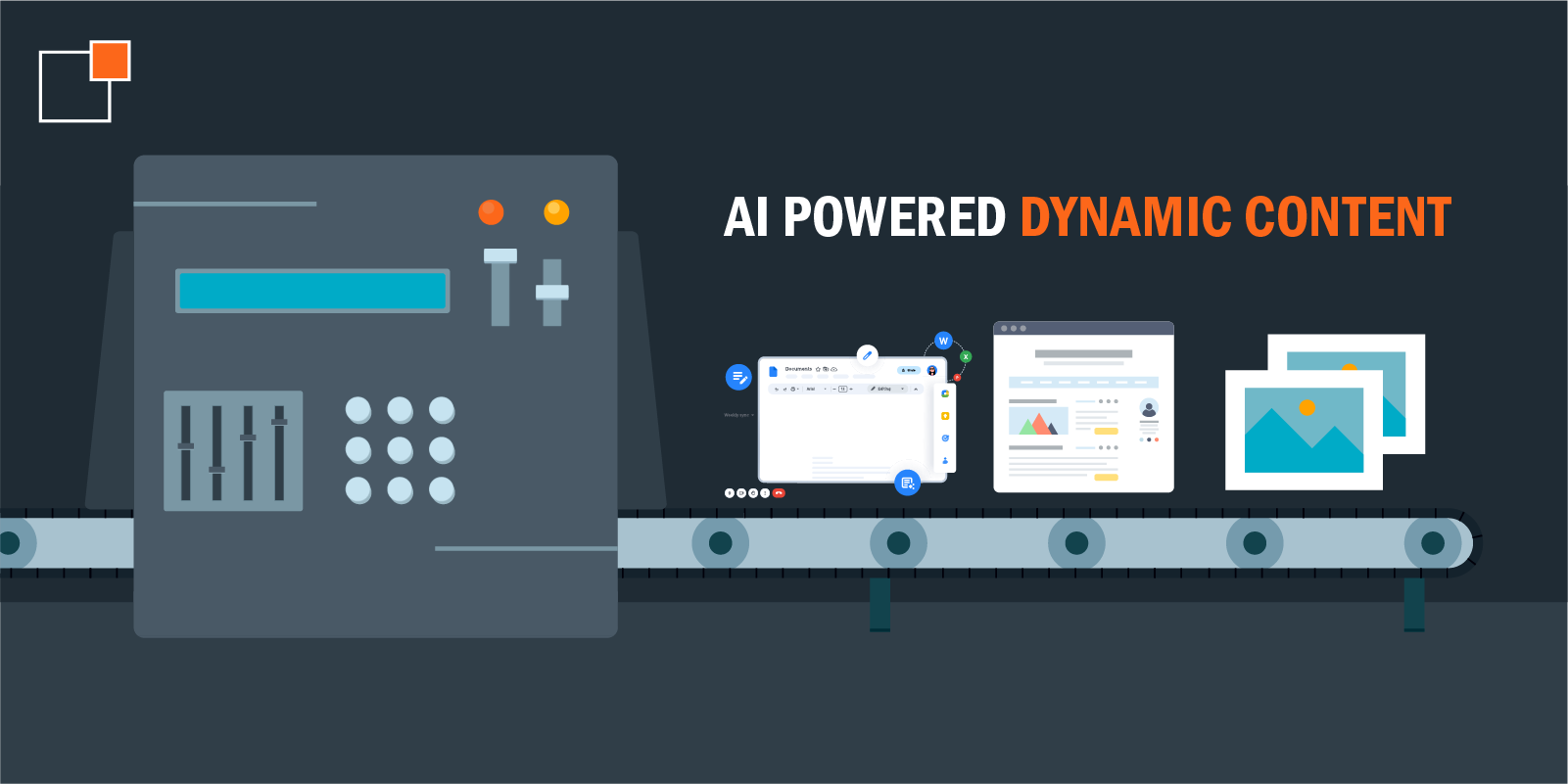 With
AI
, marketers can further segment customers and use hyper-localized language. They can tell which users are new visitors vs. returning and adjust product-based content to provide better recommendations. And they can modify the way content is displayed based on the size of the visitor's screen. These new, AI-powered tools create a personalized browsing experience that increases engagement and conversions.

Future Trends and Considerations
By leveraging AI-powered personalization, businesses can create seamless and tailored user experiences across various touchpoints. This way, customers feel more valued and understood when they receive relevant recommendations, personalized offers and support, resulting in increased customer satisfaction and brand loyalty.
However, as AI continues to evolve, marketers can expect challenges in AI personalization:
Data privacy: Marketers need to address concerns related to data privacy, transparency and the ethical use of AI. Striking the right balance between personalization and privacy is crucial to building trust with customers.
Avoiding the uncanny valley: As NLP evolves and robots become "too" human, an uncanny valley effect can occur, giving customers a sense of unease. It's critical to continually monitor customer sentiment in response to new AI technologies to ensure things aren't getting a little too spooky.
Setup costs: While the power of AI is vast, it requires data to provide any sort of useful personalized recommendation. Setting up systems and appropriate computer power to collect and funnel this data is no walk in the park. Companies looking to invest in AI can start small, but taking advantage of everything mentioned in this article requires investment in time and funding.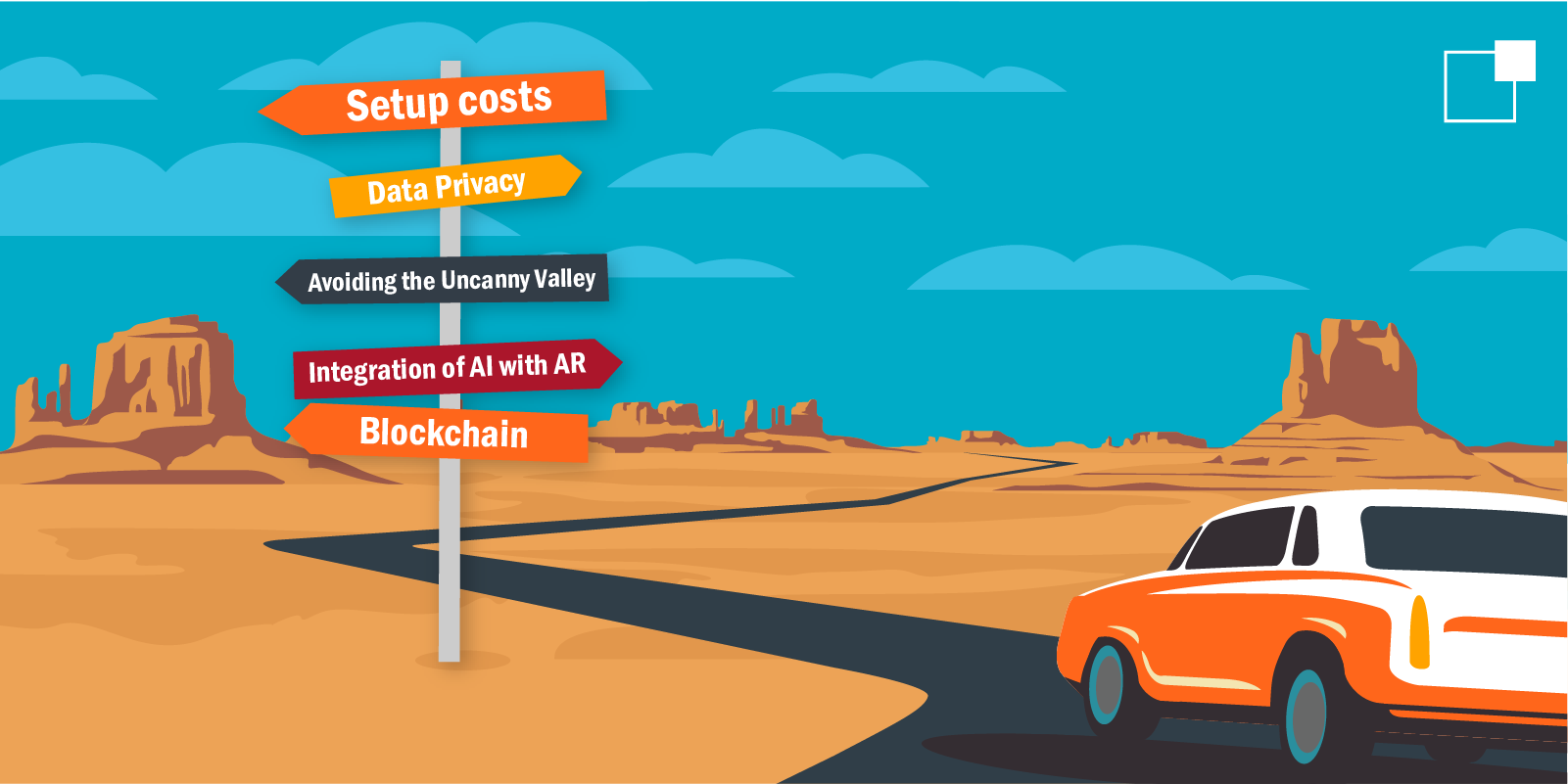 Nevertheless, as with any double-edged sword, marketers can also expect exciting new opportunities in personalized marketing:
Integration of AI with AR: AI can be integrated with emerging technologies such as augmented reality (AR) to create more immersive and personalized experiences. AR can enhance product visualization and enable customers to interact with personalized virtual content in AR product trials and virtual product demonstrations.
Blockchain: In the future, combining AI personalization with blockchain technology can allow businesses to securely store customer data while giving users more control over what they choose to share. This can help eliminate concerns over data privacy in targeted AI.
Bottom line: AI-powered personalization is revolutionizing targeted marketing by enabling businesses to deliver personalized experiences at scale. Now is the time to pick and choose an AI-powered tactic and apply it to your business. Trust us - once you get a little help from AI, you'll wonder how we ever lived without it.
Ready to bring some AI magic to your marketing strategy? Let's revolutionize the game together!
Contact us
to learn how AI-driven tools, dynamic content creation and customer segmentation techniques can help you deliver personalized experiences at scale. Plus, check out our latest Trends piece,
Marketing Trends vol. 14 - AI: Marketing's New Superpower
and take the first step toward truly personalized marketing. Our AI Council can't wait to hear from you!