You've put hard work into developing a paid search campaign, which finally launched. The heavy lifting is over, right? We don't think so; now is the time to watch and see how your strategy performs. But how do you know if it's successful? First, you need to define what success means to you, the purpose of the campaign and what goals you hope to accomplish.
What are Your Campaign Goals?
Paid search advertising allows companies to sponsor listings on search engines so their ads are displayed higher on relevant search engine results pages. It's a tool to help you accomplish your business goals. Defining goals for your paid search campaign allows you to focus on what's essential and eliminates unnecessary metrics. It's impossible to achieve every single hope and dream within one go around; in fact, spreading your focus thin can do even more harm than good. You need to determine a specific purpose before driving forward with a campaign.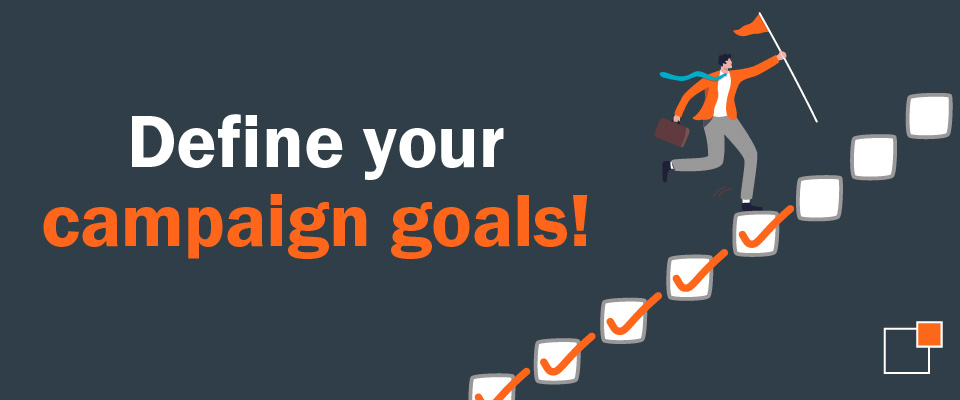 Some companies may use paid search as a branding tool to drive awareness, so when people think of a product or service, their company comes to the consumer's mind. For others, paid search may drive people directly to an e-commerce site, so when a person finds what they want and clicks on your ad, they go straight to the purchase page. Still, others use paid search as a lead generation tool, sending visitors from their website to a lead capture form where interested users provide their contact information in exchange for more information about the company.
Regardless of why you're using paid search, measuring success using key performance indicators or metrics is critical in order to gauge whether your campaigns are working as intended and delivering the results you want to achieve. Different organizations have different business goals, so you need a clear understanding of why you're running paid search ads in the first place to know what numbers to keep an eye on.
Which Metrics Matter?
When running a campaign around a specific product, ask yourself what success will look like when it's over. Is it about raising awareness of the product? Could it be about converting people who came for that product into buyers for another one? Will another campaign be coming up soon to build on this current one? Once you've defined the purpose of this campaign, you'll be able to monitor the right metrics to ensure they're effective.
Suppose you're running a Google Ads campaign strictly for awareness. In that case, impressions will be one of your most important metrics, and your cost-per-conversion may not matter because that's different from the objective of your campaign. If you're running a highly targeted lead generation campaign, impressions may be insignificant so long as you get a cost-effective number of conversions and return on ad spend. Let's dive deeper into the three paid search metrics you should watch.
Clicks
Clicks are the basis of most of your analytics in digital marketing, so it's essential to have a firm understanding of where you stand. It's the number of times users selected or "clicked" on your ad when they saw it in search results or Display Network placements. This is a great indicator of your ads' relevance and overall quality. The more people who click on an advertisement for its intended purpose, the more likely they'll convert into leads or sales later down the road.
However, the number of clicks can be deceiving — if you have a low
click-through rate
(CTR) but still get a lot of clicks, then consider increasing the bids for placements where those clicks occur and decreasing bids for placements where few clicks occur. CTR shows how often people who saw your ad clicked on it in order to learn more about what you offer or to take action, like visiting your website.
[(Clicks / Impressions) x 100] = CTR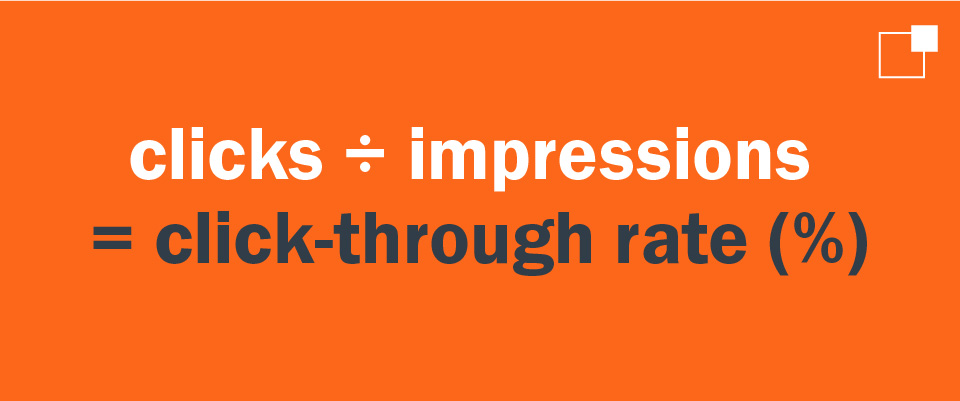 Cost-per-click
(CPC) is another paid search data point that includes "clicks" in its equation. Cost-per-click is one of the most common metrics for evaluating paid search performance because it allows you to understand how much each click costs compared with other marketing channels like email or social media. It answers the question, how much does it cost to get each person to click on an ad? It's important to keep this metric low because getting too high will kill your budget quickly and prevent you from reaching as many people as possible with your ads.
[(Advertising Spend / Impressions) x 100] = CPC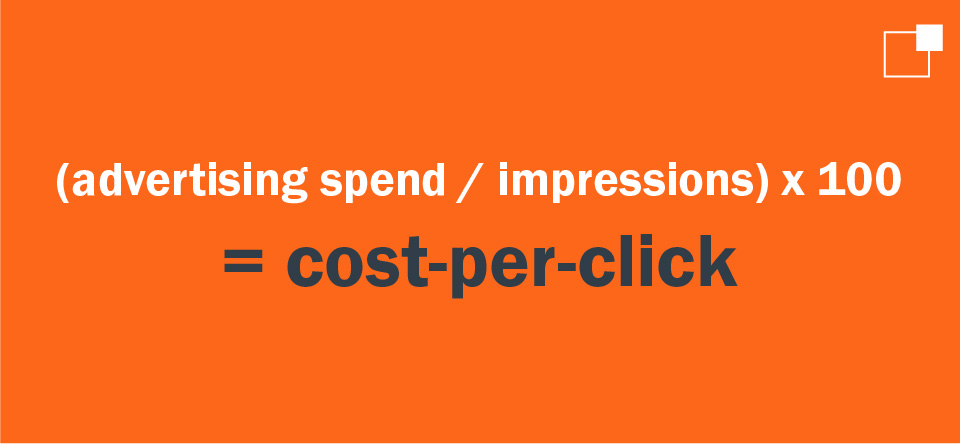 Conversion Rate
Conversion rate evaluates the overall health of your paid search campaigns. It's the percentage of visitors to a site or page that completes a certain goal, such as making a purchase, signing up for a newsletter, downloading an asset or creating an account.
It's a relatively easy-to-understand metric that gives advertisers a clear picture of how often their ads convert (ad clicks lead to direct sales, new leads, email subscriptions) and allows us to see the health of our campaigns based on the number we get.
If your conversion rate is low, you might have to tweak your ad copy, landing pages and other parts of your campaign so that more people will complete the action you want them to.
Setting a benchmark for your conversion rates is integral to this process. However,
conversion rates can vary from industry to industry
. In addition, any given campaign will also have its own unique performance, which means that benchmarks aren't always helpful when it comes time to make changes to improve your conversion rate.
Optimizing for your keywords and bidding on variations of terms that may not be in your ad group but are pertinent to the search query (this is called negative keyword management) are great ways to ensure your ads are relevant. Also, ensure that the landing page someone lands on when they click on your ad is relevant as well—you don't want them going elsewhere or redirected to a 404 page.
To calculate the conversion rate, divide the number of conversions by the number of total ad interactions tracked to a conversion.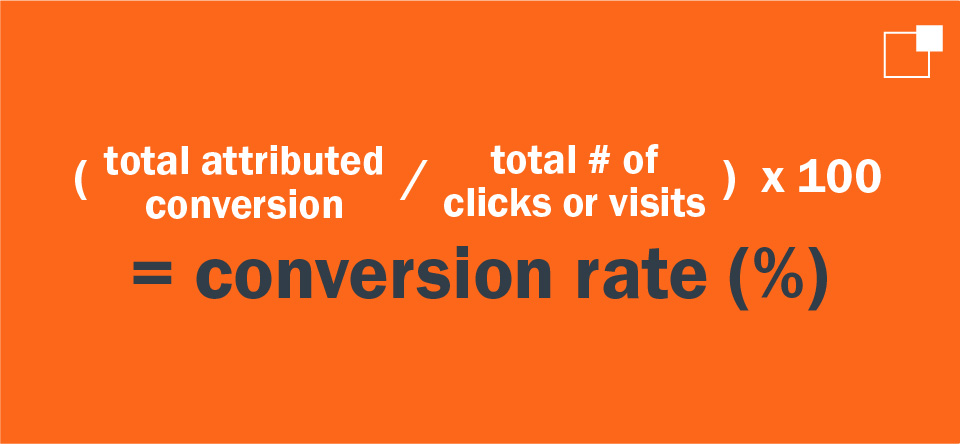 Return on Ad Spend
Return on ad spend (ROAS) is a great way to determine the profitability of a campaign. It measures the effectiveness of each dollar spent, and it's a good indicator of when a campaign may need to be scaled back or when it might be time to ramp things up. To find your ROAS, divide the revenue attributed to your ad campaign by the total cost of that campaign.
If you're only looking at this number on its own, you might be tempted to think that more money should always equal better results. In reality, however, many factors affect any campaign's performance. Consider gross revenue and overall costs (such as marketing and customer acquisition costs) and factor those numbers in alongside ROAS to better understand how well your paid search campaigns perform.
When you're looking at your campaign data and trying to decide whether or not to scale back or ramp up, consider these factors:
Is the ROAS improving or declining over time? If it's increasing, keep going! If it's decreasing, it could be time to adjust your strategy.
Are any major changes in your industry that may affect how people search for products and services? If so, adjust accordingly.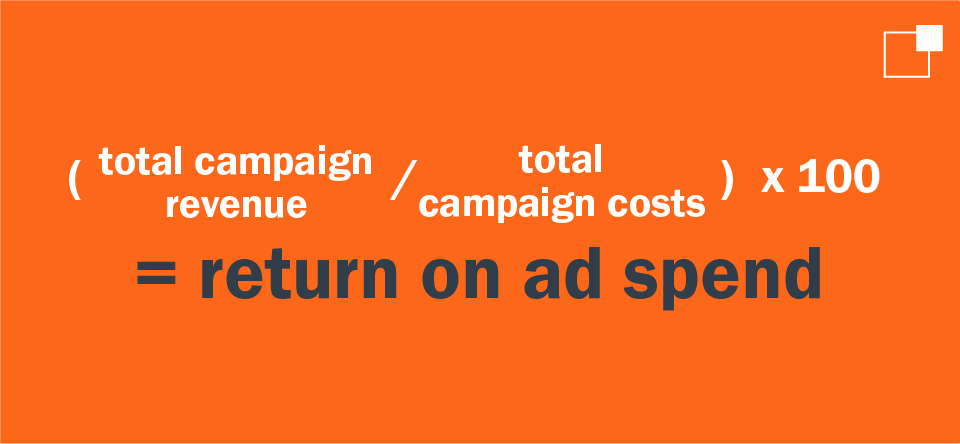 What Metrics Should You Track?
There are a host of metrics that you can track for your paid search campaigns – more than we could list here. The right ones to follow will depend on your goals, target market and what you want to know about your campaigns overall. If you're watching the wrong metrics, these numbers can lead to expensive outcomes for your business. So, remember, start with figuring out your goals and what success looks like for your individual campaign so you can determine the best metrics to watch.
Do numbers make your head spin? Or are you struggling with how to analyze all of these data points? Our brilliant
performance marketing
would love to dive into your campaigns and help develop a strategic plan to increase your conversion rates and produce qualified leads.
Reach out today with any questions and get a jump start on your paid search campaign!