As we celebrated thunder::tech's 20th anniversary in 2019, we were moving forward with our "Day Two" approach for our marketing agency. As the year progressed, we saw plenty of new opportunities, experiences and growth.
Our middle market and enterprise clients' brands continue to transform and accelerate, so thunder::tech's integrated marketing services and talent must continue to evolve to help them win in today's connected world.
Some of the highlights and trends that we saw in 2019:
Growth for Performance and Amazon Marketing
Our performance marketing practice continued to grow with expanded Amazon marketing services, improved programmatic partnerships and additional CRM and marketing automation tools. This growth is certainly being driven by the integration of marketing into sales organizations and the digitization of every stage of the purchase path.
Web Iteration Doubled Team
Website iteration continues to increase traction with clients that see this capital investment as a core tool for their brand. both as a The web iteration team works to improve user experience, build toolsets and campaigns and manage the on-call needs of a digital stack through our Technical Support Team. This team doubled in size to better handle thousands of service tickets this past year. In addition to serving dozens of corporate accounts, we added a university and publishing conglomerate this past year that decided to outsource their entire web maintenance to t::t.
Marketing for Large Events
Big events continue to seek out thunder::tech's services as well.This year we managed all the marketing and advertising for the Pro Football Hall of Fame Enshrinement and overhauled the digital stack for USA Track and Field in preparation for this summer's 2020 Olympics. We're pumped to cheer on Team USA in just a few months!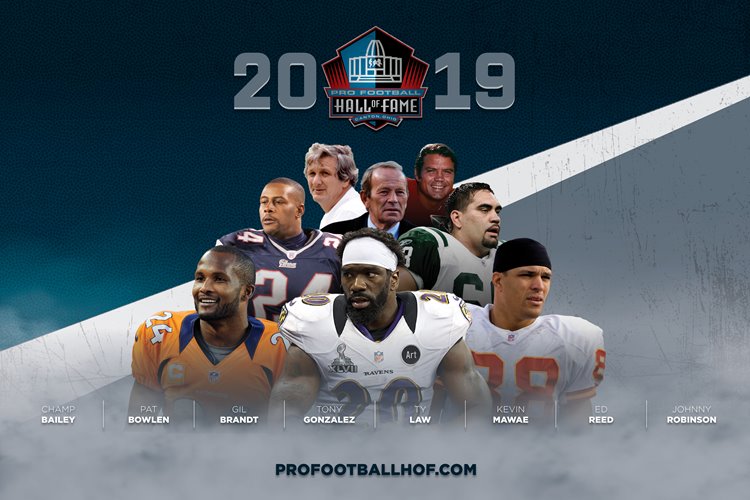 Top 2 International Web Firm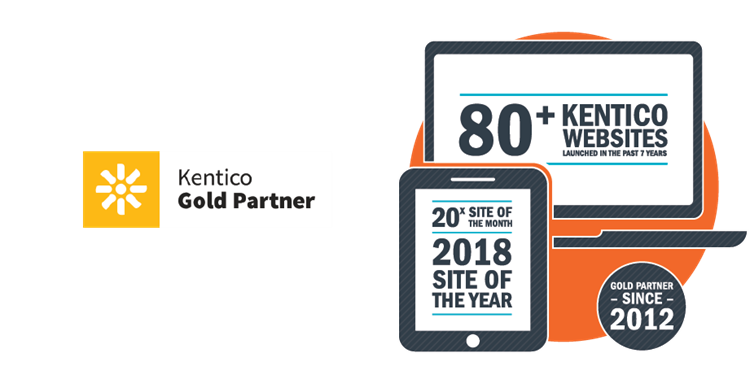 Our large, in-house technical team continued to install and manage a number of content management systems ranging from Wordpress, Drupal, Umbraco, Joomla, Sitecore, Sitefinity, Craft and Kentico. Kentico selected us to receive a Site of the Year award and a Site of the Month award. This was our 20th Kentico Site of the Month award, making us their second most awarded partners (out of 1000+) in the world for this platform.
thirtysix::thirtyfive Hit the Road
thirtysix::thirtyfive, thunder::tech's in-house video production studio, logged one of their biggest years to date creating video and TV advertising, photoshoots, presentation design and animation work. They traveled to client video shoots in Dallas, Texas; Harrisburg, Pennsylvania; Charleston, South Carolina and Columbus, Ohio. Clients of all sizes are investing in beautiful imagery, both static and motion. More are also understanding the importance of sound, as evidenced by our podcasting services taking off. We've also noticed clients this year been been very interested in improving their image when presenting at annual conferences, sales meetings and trade shows -- especially when it comes to digital signage.
Global Media Planning and Buying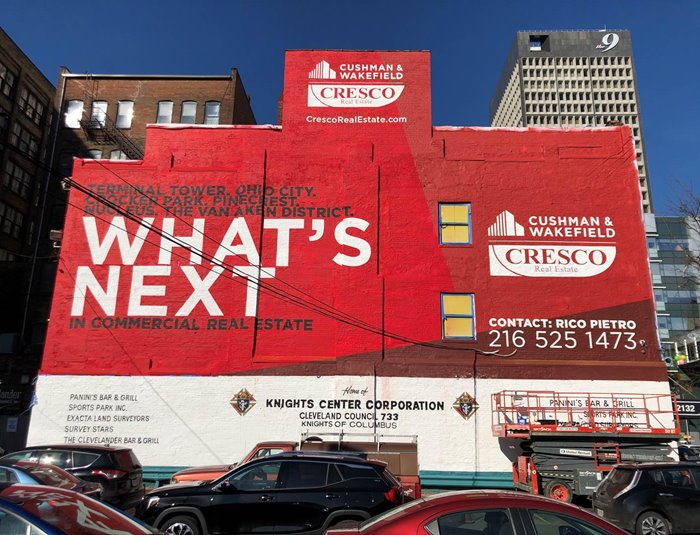 Our paid media team continued on a hot streak with their largest year ever planning, buying and managing media across the globe. This team handled everything from digital media to traditional television spots to three-story, painted billboards. Brands are integrating their paid media efforts to get more for their investment and track where they're impacting sales better than before. And we're seeing it pay off for them.
The Company we Keep
We took on new clients and repeat work from existing clients this past year, expanding our work across various industries. Our client roster is going deeper, using more of our services as a trusted partner, and we are relishing the new opportunities to serve.
The Rise of Destination Marketing
In our destination marketing practice, we started 2019 off with a successful repositioning of a community's raucous holiday event that caused issues and brand damage in the past. We worked to get the community on message and started the long repositioning of their tourist destination to be more welcoming and family-friendly. Also at the beginning of the year, Jet Express officially awarded us advertising and marketing agency of record duties. In June, we were named the marketing agency of record for Destination Toledo, helping to tell the story of this family-friendly destination's rebirth in Northwest Ohio. We also continued to work with many great existing accounts in this category including waterparks, museums, resorts and CVBs.
Consumer Products Embracing Innovation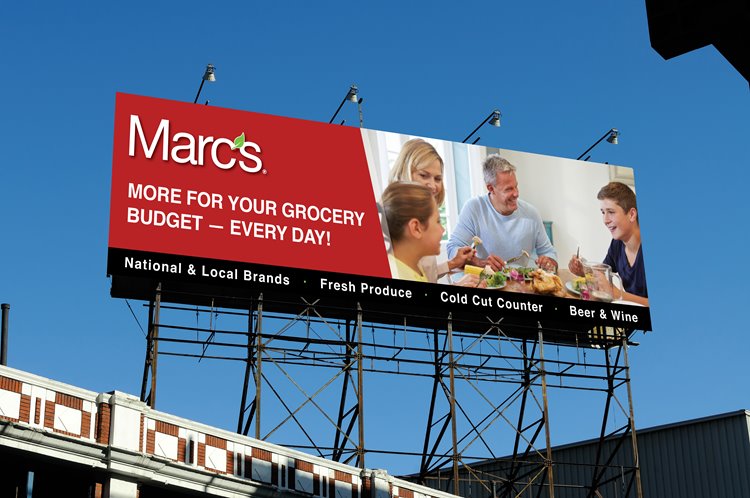 Our fast growing Consumer Products practice saw a banner year in 2019 with retail work for Marc's grocery chain, Loctite brand super glue, Kichler Lighting and Sexy Hair brand hair products. We saw DTC brands go offline and legacy brands win with Amazon and digital media. One thing's for sure - we're entering an interesting and innovative time in the consumer marketing space!
Industrial Clients Refreshed, Revamped & Accelerated
The industrial category practice had a huge year as we welcomed half a dozen new clients and brands into the thunder::tech family. hank you also to the many clients who chose to stay and grow with us, transforming their brands and accelerating their sales practices. Notably, Parker Hannifin chose thunder::tech for innovative brand work and to help refresh their meetings and sales presentations.
Food and Beverage Kept Us on Our Toes
Our food and beverage marketing practice work this past year was comprehensive, featuring projects across the board.We developed new TV spots for a regional pizza chain, updated branding and packaging for a growing brewery in Northwest Ohio and expanded ecommerce work for a national food brand out of Detroit. We also received the opportunity to work with Leprino Foods. Based in Denver, Leprino is the largest manufacturer of mozzarella in the world!
Phew! For thunder::tech, 2019 was jam-packed and went by fast.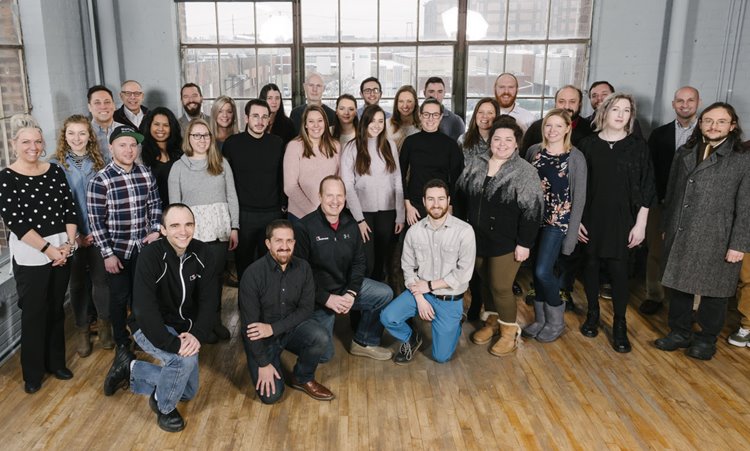 A huge thank you to all of the dedicated t::teammates at thunder::tech for enabling us to invent the future with our incredible clients and partners! Because of our culture of producing great work, innovation, service and education, Day Two at thunder::tech is in full swing and we're ready for the next decade. I hope you'll join us.
::Jason