When "influencer" comes to mind, some may picture aesthetically-pleasing feeds, Instagram models and high follower counts. But the role of an influencer is far more than a casual hobby these days; in fact, influencer marketing can easily be a full-time job, filled with cranking out content and tons of strict deadlines for multiple brands. So, it's no surprise this industry is multiplying,
expected to be worth $16.4 billion in 2022
.
This return on investment has influenced (pun intended) more and more brands to recognize the power these creators hold.
Consumers are searching for relatability and realism
, with
89% of Gen Z and millennials
following creators because they seem like friendly people and 86% following people who make their day better. Influencers mirror not only the everyday consumer but also give an honest review of products and services their followers trust.
But how is influencer marketing related to PR? Partnering with creators is not as simple as reaching out to the first one you find. To get the best results, you must vet potential influencers by ensuring they align with your brand. This means diving deep into their content, audience and industry, treating it as you would with any traditional advertisement or campaign.
Don't believe us? The proof is in the stats! Keep reading to learn more about the significance of influencer marketing.
What IS an Influencer?
The simple explanation is influencers are people who have gained momentum online and have a significant social media presence. They are known as top creators with a very responsive audience, sharing anything from lifestyle content to beauty, food, tech and everything in between. And their followers love every bit of it!
Because influencers work so hard to build and maintain a loyal follower base, they have a lot of, well… influence when it comes to what they say and promote. Adweek reports that
92% of consumers trust recommendations
from others over branded content.

So, how does marketing come into play?
The Power of Influencer Marketing
Influencer marketing is the perfect way to partner with a creator in exchange for exposure, whether promoting a product, service or event. And the practice isn't just for awareness – it also has a high ROI, with
9 out of 10 marketers
believing it to be THE most effective form of marketing today. And with consumers growing somewhat immune to standard ads (70 million Americans alone are using ad blockers and that number is expected to rise to
86.6 million this year
), brands need all the help they can get to cut through the competition.

You may be thinking, "what does influencer marketing look like in practice?" For example, you interact with influencer marketing whenever you see a TikTok with "ad" in the description or an Instagram post with "paid partnership" at the top. Here are a few more examples of influencers in the wild: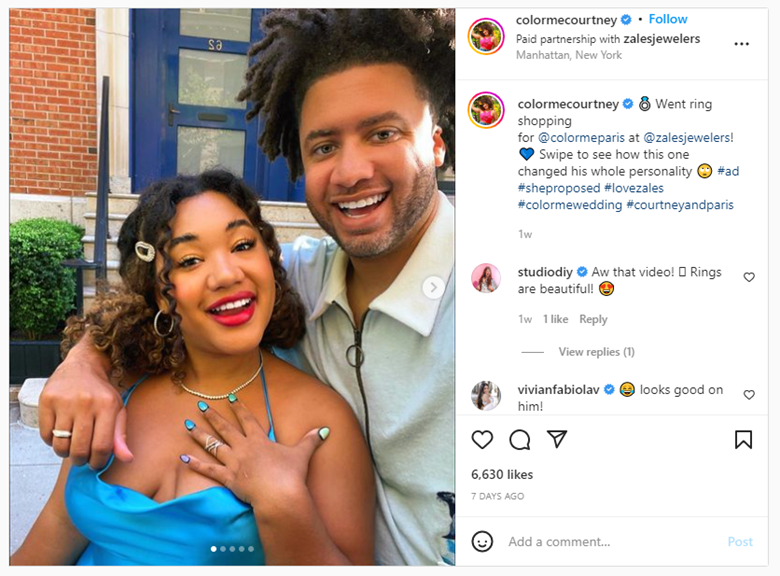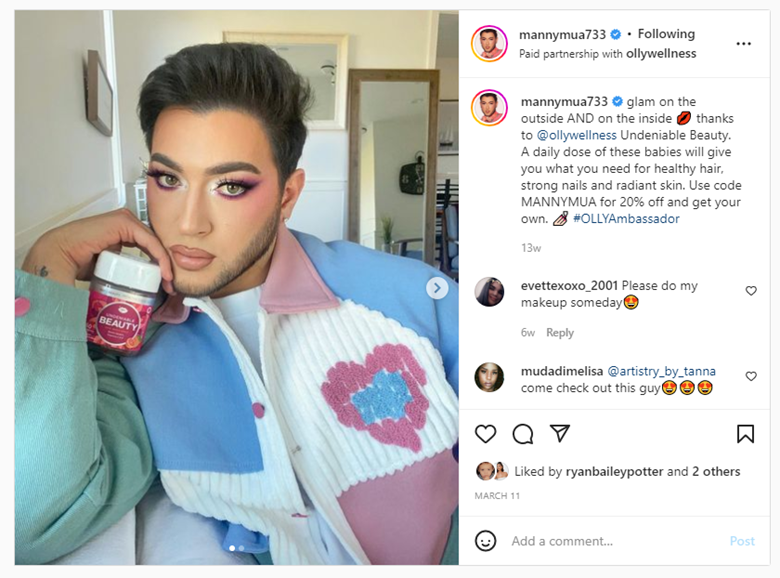 And influencer marketing isn't just beneficial for selling products or promoting your brand on social media; it's also crucial for public relations strategies in 2022 and beyond.
Influencer Marketing Meets PR
While very different in practice, influencer marketing and public relations have a similar setup: brands find publications or people popular with their target audience and pay to promote their messaging. So how can you justify spending precious dollars on both practices? It's important to note PR will never be obsolete, but influencer marketing is a great addition for brands looking to better connect with consumers and make those budgets go the extra mile.
Here's why you should think of influencer marketing as the new PR:
4 Reasons Influencer Marketing is the New PR
1. Increased potential for earned media
Even micro-influencers have loyal audiences and collaborating with them allows you to tap into their established following and potential media coverage. The more popular they are, the more likely your brand will show up alongside their names in publications.
2. Authentic brand voice
A PR pro's primary goal is to tell a positive brand story and earn trust from consumers and media alike. And while outlets will cover what you provide, influencers can amplify those stories using their personal style and voice for authenticity.
3. Better engagement
When submitting media pitches, there's no guarantee how many or who will pick up your brand's story. Through influencer marketing, creators showcase your offerings to their built-in fans through a fresh and one-of-a-kind lens, allowing your one pitch to be delivered to people you wouldn't have reached through traditional PR approaches.
4. Established and loyal audiences
Picture your media contact list: there are a lot of niche outlets and individuals, right? Now take that list and imagine they all had daily engaged fans and a well-defined focus on only one group of people. You're also picturing influencers! Creators are excellent at finding their people and sticking with them, meaning anything they post is relevant to their audiences and no one else, so you know your messaging is in front of your target consumer.

It's time to step into your audience's shoes and discover what they're really looking for and how influencers can support those needs. And honestly, any brand not considering a marriage between influencer marketing and public relations will miss out on a lot of consumers and in 2022, no one can afford that.
Just because influencer marketing is everywhere these days doesn't mean it's easy to pull off. That's why our Social Media Team at thunder::tech is here to help you reach your goals through meaningful and authentic influencer marketing!