In today's digital world, where almost everyone is glued to their screens, competing for your audience's attention has become increasingly difficult. Despite its undeniable value in marketing strategies, thanks to its ability to provide easily measurable statistics and deliver high returns on investment (ROIs), digital advertising still faces some hurdles. Nearly half of digital consumers, a whopping
43%, experience ad blindness
during their daily scrolls.
Additionally, the digital landscape is undergoing major changes as
third-party data becomes obsolete
. Marketers will have to implement new strategies to track and target audiences. It's a tough world out there, and to succeed in this ever-evolving environment, thinking outside the box and exploring new (or old) approaches to engage with your audience is crucial.
Pros and Cons of Traditional and Digital Media
Traditional media, such as print displays and impactful TV ads, holds a straightforward appeal, seamlessly integrating into consumers' daily lives. In fact,
TV ads are the second most profitable advertising medium
. Studies indicate that approximately
80% of consumers
trust traditional marketing-based advertisements. Its tangible nature makes it more memorable, creating a lasting impression in the "real" world. Nevertheless, measuring the impact and calculating traditional media's return on investment (ROI) can prove much more demanding and expensive than digital channels.
On the other hand, digital media presents a valuable opportunity to actively engage with consumers and receive immediate feedback on the impact of campaigns. Its targeting capabilities enable the delivery of personalized messages, while its measurable nature allows for real-time assessment and the ability to make mid-campaign pivots. However, the dynamic and ever-changing landscape demands attention to ensure effectiveness and relevance.
The generation gap also influences marketing preferences. Generation X tends to lean toward traditional marketing methods, while Millennials prefer a mix of traditional and digital approaches. Gen Z, on the other hand, is primarily focused on digital marketing strategies
but prefers authenticity above all
, so traditional approaches, when genuine, can be effective.
With roadblocks causing trouble on both sides, the solution is clear. Combine them! A well-crafted marketing strategy that seamlessly blends traditional and digital tactics is the surefire way to achieve epic success and leave those pesky obstacles in the dust.

Benefits of a Combined Approach
A whole world of benefits awaits by weaving together the powers of traditional and digital marketing. The possibilities are endless, from tapping into new and expansive audiences with digital campaigns to building meaningful connections with local customers through traditional methods. Get ready to bask in the glory of a marketing strategy that transcends boundaries and reaps the rewards of both worlds.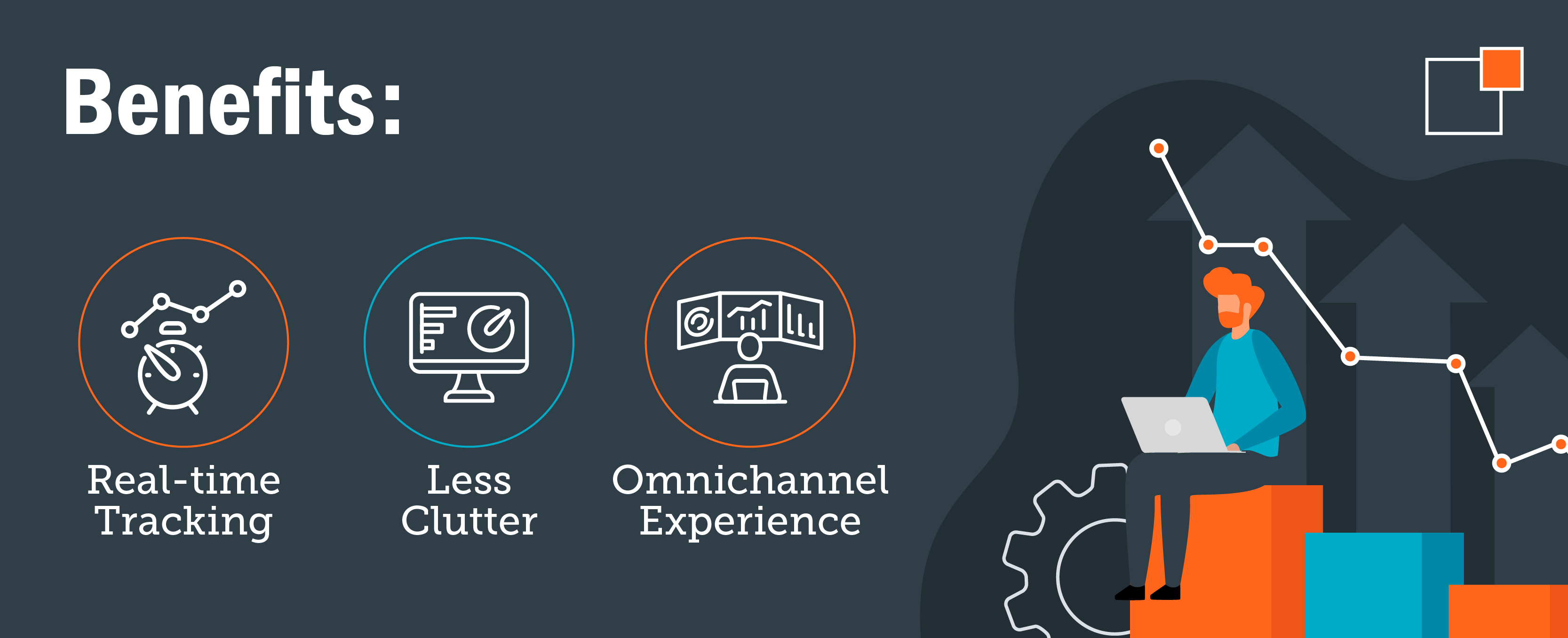 Real-time tracking
One notable development is the ability to track traditional marketing efforts in real time, thanks to the integration of digital strategies. Measuring the effectiveness of classic marketing channels posed challenges in the past, but now, gathering accurate data has become a reality. By incorporating unique web links, phone numbers or QR codes into traditional marketing materials, marketers can more easily monitor and track the success of campaigns. This newfound ability to gather real-time data empowers businesses to make informed decisions, optimize their marketing strategies and allocate resources more effectively.
Less clutter
In the digital marketing era, where online messaging inundates consumers, traditional media provides a refreshing escape from the clutter. With the constant bombardment of digital ads, many consumers have developed ad blindness, causing many online marketing efforts to go unnoticed. However, traditional media offers a unique opportunity to engage with your audience in a more captivating and meaningful way. By leveraging print publications, radio broadcasts, billboards and other traditional channels, you can capture attention and deliver your message in a format that stands out amidst the digital noise.
Omnichannel experience
Integrating traditional and digital strategies creates a harmonious synergy, enabling you to establish multiple touchpoints with your target market. Being present across various channels can create a cohesive brand experience, reinforce your messaging and ultimately increase the likelihood of conversions and long-term customer engagement.
When done correctly, the combination of traditional and digital marketing can significantly impact the success of marketing efforts. thunder::tech's recent work with
John Carrol University
did just that.

John Carroll University Implements Digital and Traditional Media for Marketing Success
Over eight months, thunder::tech implemented a campaign that spanned marketing platforms, from printed airport advertising, digital lead generation, audio, TV and cable and programmatic media, to harmoniously promote John Carroll University (JCU).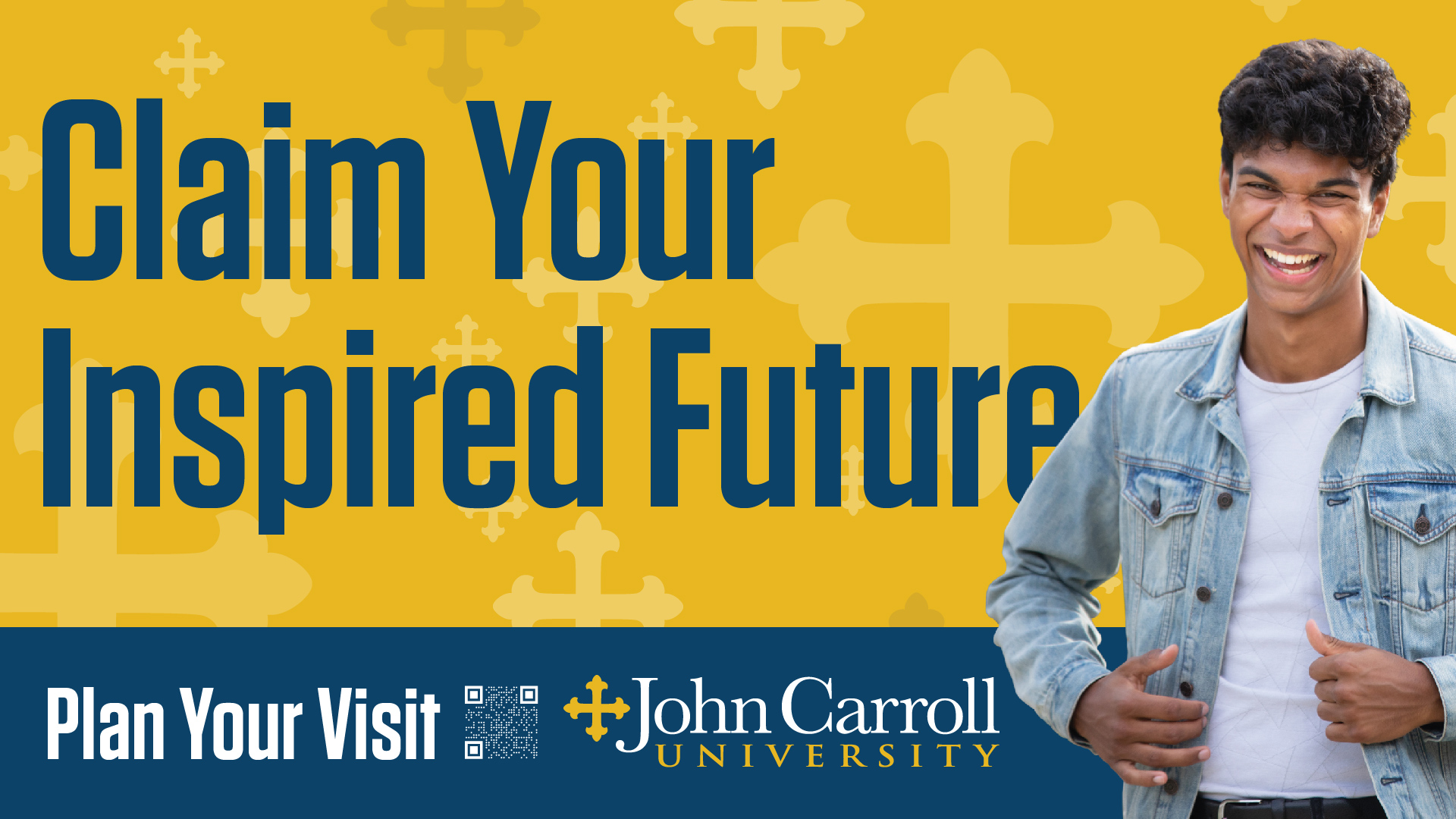 The core objective of this integrated media plan was to raise awareness and enhance the reputation of the University through a strategic blend of traditional and digital advertising. Targeted explicitly to designation marketing areas (DMAs), the campaign aimed to engage two primary audience segments. The first audience was primarily between the ages of 35-54 to capture the attention of both parents of high school students and alums. The second targeted 18+ year-olds and encompassed potential students. We sought to amplify JCU's brand presence by targeting the demographics that matter most. By forging meaningful connections that resonate with these groups, we aimed to fuel a surge in applications.
In addition to this more extensive campaign, our team ran a side campaign that focused exclusively on promoting John Carroll's newly launched Nursing program. This parallel effort showcased the agency's ability to maximize results within a defined budget by strategically utilizing digital advertising platforms. By targeting the right audiences through digital channels, we aimed to generate heightened awareness and interest in the new program, thereby expanding the University's reach in the healthcare education sector.

Campaign Success
To gauge the effectiveness of the JCU campaigns, we established several key performance indicators (KPIs), including brand awareness, website page views and form generation. By tracking these metrics, we aimed to evaluate the campaign's impact on the University's visibility, online engagement and lead-generation efforts.
Our combined digital and traditional strategy generated over 8.5 million unique impressions over eight months, with an additional 50.8 million impressions, including the airport ads in Buffalo, Chicago O'Hare, Chicago Midway, Cincinnati, Cleveland, Columbus, Detroit and Pittsburgh.
The campaign yielded impressive results, with over 13 thousand general website visits and 700 visits directed towards the "apply now" page. Overall, the campaign was a success and showcased our teams' expertise in both the traditional and digital marketing domains.
The Perfect Blend
By fusing the power of tried-and-true traditional methods with the dynamic possibilities of the digital world, marketers can unleash many benefits. The balanced blend not only amplifies brand presence but also fosters meaningful connections that boost applications and propel businesses forward. So, it's time to embrace the best of both worlds and forge a path toward marketing excellence.
Want to explore a combined marketing approach for your company? We've got you covered! Whether you're a seasoned digital and traditional media explorer or completely new to both, we can help. We'll take the time to understand your goals and objectives to craft a tailored marketing strategy that suits your needs.
Contact us today
, and let's get started!