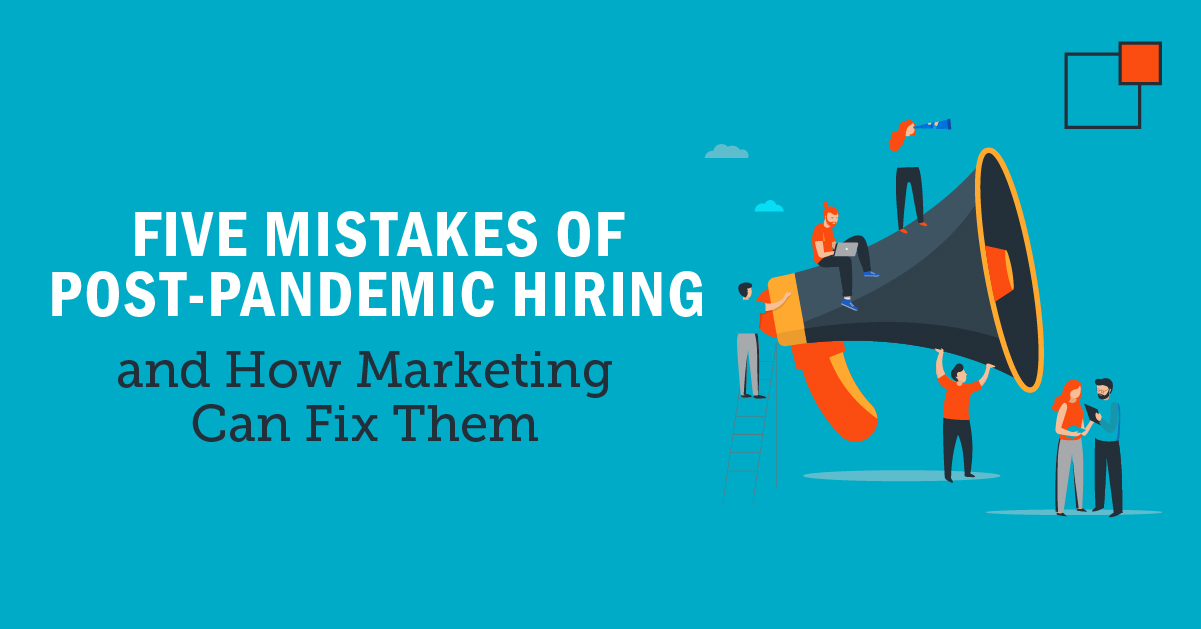 The impact of COVID-19 and its decline has led to strange times for marketers. As we adapt to the tail end of the pandemic, we continue to work hard to help you navigate a fast-paced industry with constantly changing consumer behaviors. This content is one of many resources we are creating for marketing and management in the midst of the coronavirus.
Throughout the pandemic, we've helped by providing marketing advice, fresh perspectives and strategic planning for brands. You can view our extensive library of COVID-19 content, resources and research here.
From
Crain's Detroit Business
: "The
April employment report
from the Labor Department showed that the U.S. added 266,000 jobs, far below economists estimates for a 1 million gain. The weaker-than-expected payroll increase against the backdrop of record-high job openings indicates that labor supply, rather than demand for workers, is holding back employment growth."
Across thunder::tech's client base, we are hearing a chorus of concern about available talent. Companies are having issues finding talent in this post-pandemic labor market. While these issues are complex and layered, we do see opportunity for brands. One area that we see a lack of investment and innovation in is building a marketing-driven approach to recruiting and ultimately, building an employer brand.
Building a successful employer brand takes time, and the Covid-19 pandemic has certainly
provided opportunity for brands to step up their efforts
, but there are many short-term ways that marketing can impact and improve HR recruiting success. A marketing driven approach post-pandemic can help brands fix these recruiting mistakes:
1. Writing boring job descriptions
First, stop writing job descriptions like a technical data sheet. With so much competition for limited talent right now, write like your brand depends on it. Open with a convincing narrative, provide the details that matter to the applicant and close with a call to action.
2. Brands are forgetting to brag
Speaking of writing better job descriptions, brands need to tell applicants why they're worth the time to consider. If all your competitors are hiring, tell the applicant why you're better and lead with it in the job posting. Every company has some unique selling proposition, so as they say in journalism - don't bury the lede!
3. It is a pay-to-play world out there right now
If a brand is trying to market their openings to potential employees, then they have to be seen. Employers cannot post the job opening on their website and social channels and believe they are done. Today, brands must pay to market these jobs to reach the right people. The good news is that paid posts are just like digital advertising options. Choose your geography, types of content and channels that you want to be associated with and you'll have a better shot at getting the right candidates in front of you.
4. Not telling your story through video
Your brand has a story and a job prospect isn't going to take the time to read about it. Serve up your pitch via video - interview leadership, a cross section of employees and show off your places of work. Give the potential applicant a clear sense of what you're about and why they should apply and do it in 2 minutes or less!
5. Underutilizing a brand's network effect
Are you enlisting your current employees and incentivizing them to share the open roles? How about your vendors and community partners? Now is the time where your second and third degree connections matter. While you're doing this, provide copy and imagery that you'd like them to share on their social networks for you.
Bonus: Not building robust owned or shared audiences
Over the past few years, marketing has improved audience building processes for sales purposes. This same approach can be replicated for recruiting. Email lists, applicant databases and social media followers should all be aides in developing a healthy accumulation of prospective employees without starting from scratch for each new job posting.
Recruiting post-pandemic is a full contact sport, so bring all of the organization's talent to the table to help. Your marketing team or at least a marketing mindset will help improve your results.
Plan and prepare to upgrade your marketing strategy post-pandemic. Take a look at our COVID-19 resources page here.