It isn't easy finding a trusted, long-term partner in today's fast-paced, what-have-you-done-for-me-lately business environment. As we approach our 100th
Kentico Xperience
website, we thought it would be well-timed to reflect on why we have produced so many solutions for our clients on this platform.
There are only a few leading options for deploying a Digital Experience Platform today that I am completely confident in referring to clients. If you are in the market to select one and have Kentico in the mix, perhaps this article will provide you the insight you need to end your search.
Our Favorite Projects
I love going down memory lane with colleagues and clients alike. I would talk my kids' ears off if I could get them to sit still long enough. On second thought, with today's advanced technology in schools, they probably wouldn't be impressed with Dad's stories of glory.
Enough about me, since you've gotten this far into this article, I will take that as a sign you want to learn more. So as not to abuse that desire I will be brief with the backstories of the projects that are so near and dear to my heart.
Equity Trust (our very first 😊)
I distinctly recall trying to match the requirements of this project to a platform. I had to somehow match ecommerce, content management, community management, blogging and a flexible API framework all into one and we were fortunate to find Kentico. This was way back in 2012 and we deployed versions 6 & 7 of Kentico.
Still one of my favorite designs for a wonderful client and business. We stretched Kentico's ecommerce and content management capabilities to come up with a stunning and easy to navigate platform.
Huge ecommerce success. We leveraged the full suite of native features for ecommerce. They continue to easily handle 7 to 8 figures in ecommerce sales per year.
Kentico can handle almost any scenario of content model, UX and integration that you could dream of, and it is well-reflected in this on-brand digital experience.
A little bit of national pride, and a LOT of appreciation for the people and organization that is USA Track & Field. Kentico was the perfect choice for these folks that boast not just the national site, but also 50+ association sites and adjacent platform integrations.
Beautiful design integrated with a tailored ERP configuration and custom-extended site search that enables an excellent brand and channel experience.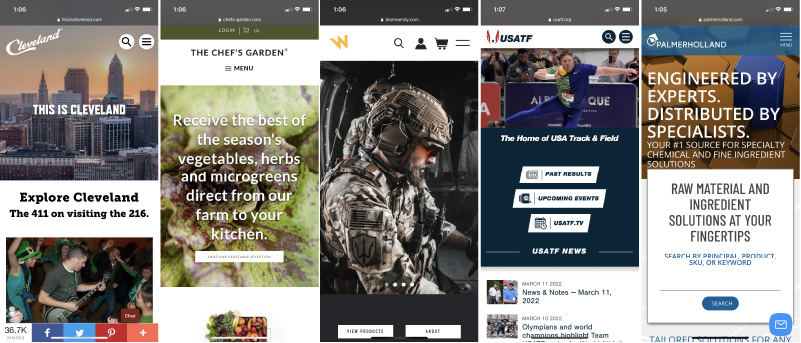 Our Favorite Features of Kentico Xperience v13 and Roadmap
We may love the past results, but what really gets us amped up is the roadmap and future ahead. Kentico has done an admirable job engaging with users, clients, partners and the general tech community at large to create their roadmaps. These are a few of my favorite features, some brand new and others evolutions of the old, that I believe are impactful for today and tomorrow's digital marketer.
The People and Culture
We at thunder::tech have partnered with and implemented a multitude of technologies and systems over the 23+ years we have been in business, and we are so proud to call Kentico one of them.
Kentico, led by
Petr Palas
, has been a strong advocate not only for itself, but for its many partners. I have rarely come across a company that breaks bread, presents roadmaps and engages in talks with so many of its partners so that they can all succeed together.
The Kentico team members are indeed talented and passionate, and the Partner Network is also one of the most friendly and collaborative peer groups we have been a part of. We have had the opportunity to openly discuss business ideas, trends in marketing and service ideas as well as Kentico-specific approaches and product strategies.
Everyone at Kentico has been incredible but there are a few folks from the team that we need to give special shout outs to:
Eric Webb
,
Rob Yelle
,
Sean Young
,
James Tovey
&
Mark Fleischer
We are so appreciative of their time, talent and partnership over those years. (Thanks for the happy hours too!)
We have even partnered with other Kentico agencies when the opportunity presents itself. We respect many of these partners and continue to maintain strong relationships and communication channels.
Our Dedicated Team
None of our websites and their successes would be possible without the thunder::tech team behind the scenes. Our leadership on down to our design and development teams are committed to producing perfectly executed Kentico Xperience websites, and we have the evidence to prove it!
Our development teams have numerous certifications and have spent thousands of hours learning the platform and technology. We currently have
3 certified developers
and have trained and certified many more marketers and developers in the past.
Some other notables that our thunder::tech team and Kentico have been able to accomplish through the years include:
Built and contributed to the Kentico Xperience marketplace
Spoke at Kentico Connections, Denver (404 Conference)
Attended Kentico Connections every year since partnership
Hosted North American Partner Summit (it was an absolute blast!)
Attended a hosted 'Upgrade' tech summit at Kentico North American Offices where Jerry Sen, Director of Development, and our developers attended and learned how to upgrade our clients safely and securely
Regularly take part in Kentico Co-Marketing activities, blog posts, newsletters and case studies
The thunder::tech Difference
thunder::tech has become a Kentico Xperience implementer of choice by providing integrated solutions to our clients from a variety of practice specialties. With that said, our developers are well-experienced in many other platforms and technologies available today.
We are platform and technology agnostic
until we see where our clients are versus where they want to go. Kentico has provided the value and foundations for many clients and their roadmaps in many side-by-side comparisons that we present to our clients.
The service areas for Kentico projects include visual design, UX, research, analytics, technical, systems integrators, hosting and security, ADA compliance, SEO, video and content teams all at your disposal. Websites, intranets, ecommerce, portals, retail touchscreens, lead capture – you name it, we've mastered it. Just check out our numbers!
99 Websites
3 Certified Developers
1 Certified Marketer
27 Sites of the Month
1 Site of the Year
Digital Marketing Competency
Content Strategy Competency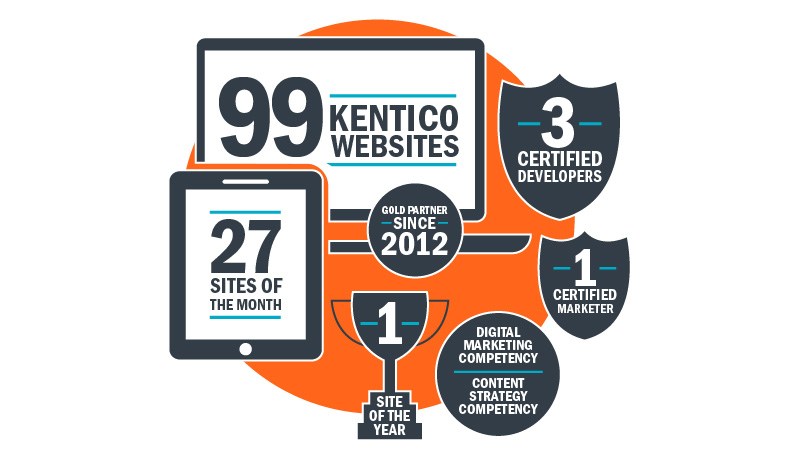 Our Continued Partnership
We eat our own dog food, of course, and have launched our content marketing engine,
thundertech.com
, on Kentico Xperience v13 MVC and couldn't be happier with the results. We continue to be bullish on Xperience, the technology and the exciting roadmap it has established.
That is why we are
a proud sponsor their upcoming North American Connections Conference
being held on March 23rd and 24th.
If you have a role in marketing, IT or development, we highly recommend attending! The tracks and agendas have been established and are of tremendous value no matter where you are with your familiarity with DXP or CMS.
Please feel free to connect with me,
Bruce Williams
, on LinkedIn or via email. I love to tell and listen to stories related to digital solutions and successes (and failures). I am an open book.