Say cheese!
No, seriously. You've booked a plane ticket, traveled 2,000 miles across the country and taken a train to gawk at a famous building or statue you've previously only seen on TV. You can't possibly let this moment pass without a photo.
But why is that? Have you ever wondered what makes a building worth the snapshot, let alone the trip? Why are some clock towers national treasures while others exist only to tell the time from far distances?
The answer, friends, is often
branding
. With the right marketing, any monument can go from regular building to bonafide national (or at least regional) treasure.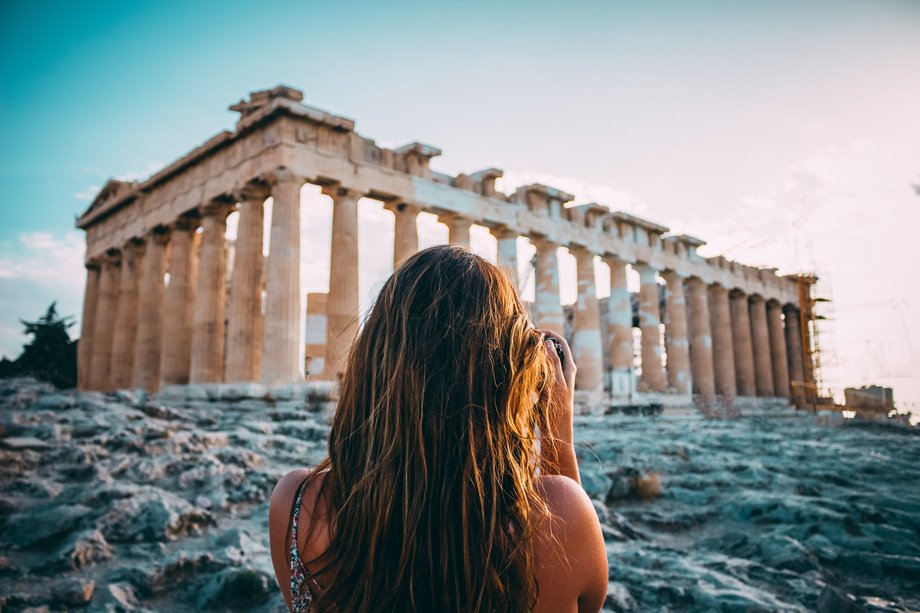 What makes a monument worth photographing?
People take photos while traveling for three reasons:

1. To remember the trip
While you may not need the photo to remember your trip the year or two after you get back, the snapshot of you in front of the world's largest ball of twine will definitely make a fuzzy trip clearer in your mind years down the road.

2. To show friends and family
If anyone in the world wants to see photos of your trip, it's your mom. Make sure you take plenty for her to "ooh" and "ahh" over the next time you come over for dinner.

3. To show off
Who among us hasn't taken a photo thinking how great it will look on the 'Gram? And honestly, did you even go to Greece for a week if your peer group doesn't know about it? There's no shame in taking a photo in front of a famous monument for bragging rights.
Which brings us back to our original point. Monuments have risen to fame throughout history for many reasons, but it's modern marketing tactics that continue to draw millions of visitors (who take millions of photos) year after year. And smaller destination marketers can learn a thing or two from the big guys.
While you may not be able to replicate the majesty of the Burj Khalifa, there are several takeaways any small tourist destination can learn from these behemoths. Take a look at the top five most photographed landmarks (according to Instagram uploads) and let's see what each one has to teach.

What is The Most Photographed Monument?
The most photographed monument in the world is the Eiffel Tower, located in Paris, France. Over 5 million people have snapped a photo of the famous landmark to post on Instagram.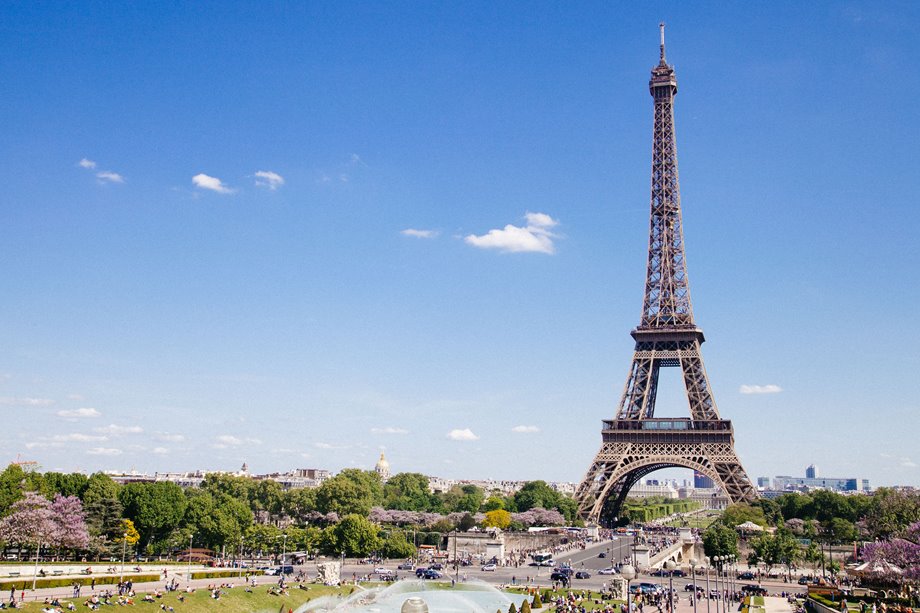 Sure, the Eiffel Tower is a national landmark and cultural symbol, but that doesn't mean we can't take a few marketing lessons from this wrought-iron triangle. What does the Eiffel Tower have that you can replicate?
Gift Shop: The only thing better than a photo proving you've been to the famous tower is a sweatshirt that says "I Went To the Eiffel Tower and All I Got Was This Sweatshirt." Even a few smaller items like magnets, Christmas ornaments, keychains and printed t-shirts can serve as mementos for your guests. They also act as free publicity as that guest returns home and shows off their souvenir.
Nightime Lights: The tower isn't just your run-of-the-mill wrought iron. At night, 20,000 electric bulbs light up the tower in a dramatic show, giving it an extra special touch that can only be seen at certain times. The extra flair is enough to draw people back for a second photograph.
Accessibility: The tower is fully accessible by visitors of all abilities. Tours offer audio assistance and interpreters. Visitors have the option of taking stairs or an elevator to the top. Even the tower's website can be easily translated into nine different languages.
Extra Amenities: The Eiffel Tower provides special champagne toasts at the top of the tower and has a restaurant midway up where guests can dine with a view. Rather than just letting guests go up and down a tower and leave, the Eiffel Tower upsells experiences that add an extra special touch.
Partnerships: Local tour companies include the Eiffel Tower as a must-see stop on their tour routes. With the help of these partnerships, tourists who may otherwise have skipped the opportunity to pay to enter the tower grounds or take a photo up close transform into visitors.
When it comes to destination marketing, experience is everything. Adding extra amenities and special opportunities to delight guests can make all the difference. There's a reason why the Eiffel Tower is the world's most photographed landmark, and not just a local eyesore.

Other Members of the "Most Photographed" Landmarks Club
While the Eiffel Tower holds the record for most photographed spot, there are several others on the list close behind.

2) Big Ben
The second most photographed monument in the world is Big Ben in London, England. Big Ben is the famous Westminster Abbey clock tower known for its enormous bell, which rings out the time every hour through a series of loud BONGs. (Technically speaking, "Big Ben" is the name of the bell and not the tower. But at this point the two are synonymous.)
What can marketers learn from a giant BONGing clock tower? Find your niche. Big Ben is set apart from other clock towers because of its 15.1 ton bell and its accuracy. The clock is accurate to within two seconds per week, always showing Londoners the exact correct time.
Think about it. What makes your clock tower different from the others? Find what makes you different and use that for the basis of your value proposition when creating your marketing strategy.


3) The Louvre
The third most photographed monument in the world is The Louvre in Paris, France. The Louvre is a huge art museum, but most people recognize it from photos of its distinct, triangular glass pyramid that sits within the museum's courtyard and serves as an entrance point.
While you may not have the budget to purchase priceless works of art to attract people to your destination, you can take notes from The Louvre's external appearance. The majority of art museums worldwide are regal, columned structures that kind of look the same. The Louvre worked with architect I.M. Pei, who designed an iconic, easily recognizable building worth photographing.
If your destination involves a building or structure, consider making changes to your external appearance. If you don't have the capital to turn your history museum into a giant history textbook, you can start with something simpler like your brand. If your overall look and feel, brand values and mission and vision don't stand out from the competition, it may be time to work with an architect for a refresh.

4) Empire State Building
The fourth most photographed monument in the world is the Empire State Building in New York City, United States. On a clear day, the 102-story art deco skyscraper, located in Rockefeller Plaza, provides a view of five different states.
New York City has a lot of tall buildings. We're talking a lot taller than the Empire State Building. But The Empire persists as one of its more famous buildings partly due to reinvention through marketing efforts.
Take a look at their archive of press releases. The Empire State Building holds regular contests, special events and celebrations year-round to attract visitors. They even put on an annual photo contest with a cash prize for the best photos of the building.
Marketers shouldn't expect visitors to keep pouring in just because a monument exists. Sometimes people need a reason to visit or take a photo. Leverage the power of PR to create awesome events that keep the people coming.

5) Burj Khalifa
The fifth most photographed monument in the world is the Burj Khalifa in Dubai, United Arab Emirates. The Burj Khalifa, as you probably know, is the tallest building in the world. There's a restaurant on one of the top floors, but other than that, the Burj Khalifa has a spot on this list just for being really really tall.
Why not try to set a different world record on behalf of your destination? Even something silly still lands you a spot in the Guinness Book of World Records, and is worthy of a media event. A ski resort can partner with a ski equipment company to create the world's largest pair of ski goggles. A historical site can host the world's largest historical reenactment of a well-known event. PR stunts are your best opportunity to get creative.

If you market it, they will come
You don't need to be sitting on a cultural icon to level up your destination marketing strategy! While these highly-photographed landmarks have the advantage of decades (or centuries) of momentum under their belts, you have the courage and brainpower of a modern-day marketer.
Start by finding your niche and making your destination worth visiting with extra amenities, experiences and special touches. Then use press releases, PR stunts and social media to spread the word. Interact with people who post photos of your destination on Instagram and Facebook, and encourage uploads with contests and incentives.
Any spot can become a must-see, bucket-list-level tourist destination. Sometimes it just takes a bit of convincing your audience that you're worth the trip.

FAQs about the Most Commonly Photographed Places
We aren't done yet! Here are a few of the answers to your most pressing destination marketing questions.

Which region has the most photographed places?
New York City is the region with the most photographed places. You may think based on the above list that Paris takes the crown, but an incredible skyline and places like Central Park and the Empire State Building make NYC the perfect place for photos.

What is the most photographed thing on Instagram?
Technically the most photographed thing on Instagram is people. But if you're talking inanimate objects, pizza and the Eiffel Tower are high on the list, too.

Is destination marketing effective?
Absolutely. How else do you think a building in New York that isn't even close to being the tallest building anymore is the fourth most photographed monument in the entire world? For more information on destination marketing and how it works,
click here
.

Can tourist destinations use Instagram marketing?
Yes! It only makes sense that someplace worth seeing would have a presence on the world's most popular visual app. Instagram gives you the chance to interact with fans, post spectacular photos of your destination and distribute video content, all in one platform.

What are the most photographed places in America?
In addition to the Empire State Building, the most photographed places in America include the "Bean" in Chicago; Niagara Falls, New York; Walt Disney World, Florida; The Washington Monument, Washington, D.C.; Yosemite National Park; and the Golden Gate Bridge.
Interested in harnessing the power of marketing to grow your travel and tourism audience? Learn more about thunder::tech's destination marketing services here.