Social media marketing is a cosmic voyage, and with the right tools, plotted paths and an expert crew, your brand can soar through the galaxy of opportunities. As you prepare for liftoff, are you equipped to navigate the vast expanse of possibilities?
With thunder::tech's 2024 Social Media Field Guide, you'll never be lost among the stars. Our all-encompassing guidebook is ready to take you on a never-before-seen journey through space, steering you around rogue asteroids and propelling your social strategy to new heights.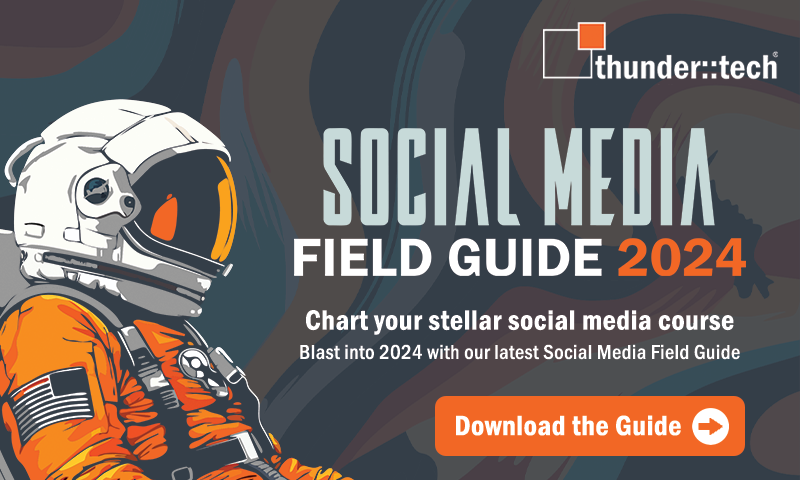 The 2024 Social Media Field Guide will show you...
The latest social media trends and challenges, plus how to prepare.
How to engage users to generate impactful user-generated content.
What social media AI tools to explore in 2024.
How to establish social media marketing foundations and standards.
How to make your creative pieces stand out.
How to build and bolster your social media engagement.
A calendar of almost 800 holidays and observances to boost your strategy.