POV: You're looking at your planner and you realize it's already
October
. A wave of anxiety hits you as you wonder who's hosting Thanksgiving and when to start your Christmas gift buying extravaganza. Your customers will soon be doing the same; flocking to your online store to find the best deals and unique gift options. Where do you start? What deals should you run? It's all so overwhelming. But it doesn't have to be! Thankfully, we've compiled a list of all the e-commerce dates to remember so that you can plan sales accordingly, as well as ideas for your strategy.
There's no doubt that Q4 is one of the most profitable times of the year. Last year the US had
$204.20 billion
in e-commerce sales during the 2021 holiday season, and it's expected to climb to $235.86 billion this year. Of course, when we think of end-of-year sales, our minds immediately jump to Black Friday and the craze we see in stores. However, more and more consumers are skipping the in-store stress and doing their shopping online.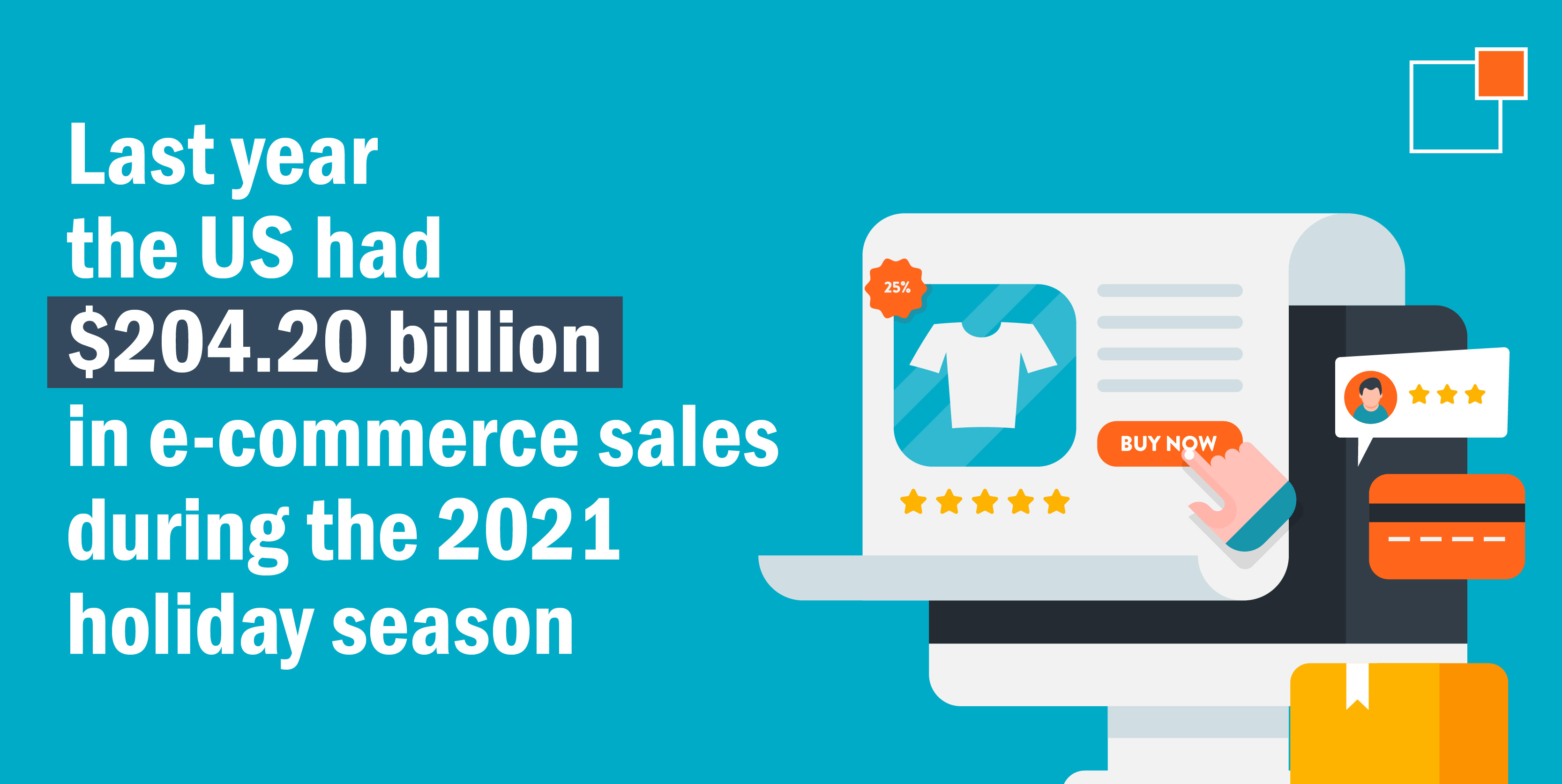 While these numbers are inspiring, only a well-thought-out strategy will make for a successful season. Mark your calendars and check out our list of e-commerce holidays you should be planning for:
Halloween – 10/31
Ready to get spooky? Up first is Halloween! This holiday isn't just enjoyed by kids; everyone gets in on the fun and we have the numbers to prove it. Plus, the author of this blog may or may not be the biggest Halloween stan that there is, so you know I'll pop off with this one.
Costume contests are taken very seriously around here so the hunt for the best of the best typically starts with an online search, with
36% of people
heading to the internet to find costume inspo. We know from personal experience that part of these searches is just for checking what's in stock, as inventory can go fast.
When it comes to children's costumes, parents are also turning to the convenience of online stores to buy their spiderman and princess costumes.
55% of parents
are saying they plan to buy their kids' costumes online this year.
But Halloween isn't just for costumes; it's about the spooky decorations. Décor is a huge factor in sales and experts predict a whopping
$10.6 billion
in Halloween-related sales in 2022.
Advice: Start running your sales NOW as people are already clearing out inventory to get the scariest spiderwebs for their Halloween parties.
Singles Day – 11/11
All the single people, put yo' hands up! Singles Day (aka Double 11) is like a reverse Valentine's Day for singles to celebrate themselves and their friends. The holiday started in 1990 in China, becoming huge with Chinese e-commerce giant Alibaba in 2009 and later shifting across the globe. What used to be a 24-hour sale was then extended to 11 days so that everyone had an opportunity to get in on the fun. The holiday has become so popular that last year's Singles Day by Alibaba put Amazon's Prime Days to shame, generating
$74 billion
in sales!
Advice: We recommend running sales from Nov. 1 - Nov. 11 with different specials each day. Plus, be sure to advertise leading up to the event.
Black Friday – 11/25
Ah, yes, the Hallmark of e-commerce. Black Friday sales are running earlier and earlier every year, however, many brick-n-mortar stores are now closed on Thanksgiving to combat the in-store stress and only run exclusive online sales. With consumers rushing to shelves to buy TVs and big-ticket items at mega discounts, it's no surprise that last year's Black Friday sales rang up at
$9.03 billion
in e-commerce sales in the US. Since the holiday has so much buzz around it, other countries celebrate now, too, such as Germany, Brazil and the UK.
This Black Friday, make sure your online store is optimized for a large amount of traffic and that items are searchable with optimized product descriptions. Last year,
58% of online
Black Friday sales were made on desktop and 42% on mobile devices, so both are a priority!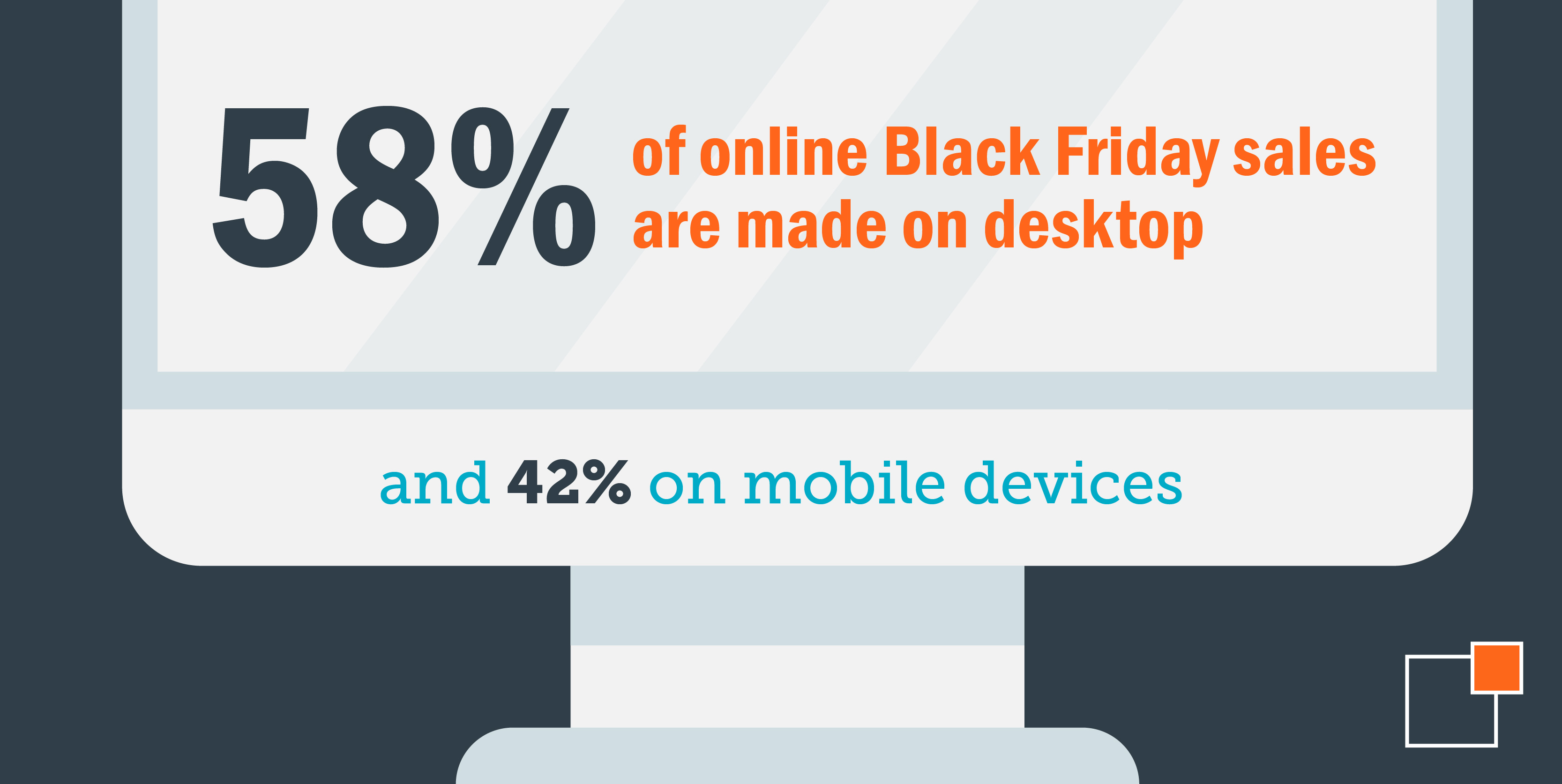 Advice: Decide now when you want to run your sale and for how long. Be sure to optimize your site prior to running the sale and consider putting more spend behind your campaigns (check out this t::t blog to see if your ecomm site is ready for spend).
Small Business Saturday – 11/26
Small businesses, it's your time to shine! While massive retailers may get the most attention on Black Friday, the focus is only on you during Small Business Saturday. This holiday was rolled out by
AMEX
in 2010 to promote shopping small during the Great Recession and has stuck around ever since. And your community is on board too, with 96% of small business shoppers agreeing that shopping at small, independently owned businesses is essential and impacts the economy.
Small Business Saturday was able to generate
$19.8 billion
total sales in 2020 and that number is expected to rise. The cool thing about this "holiday" is the opportunity to build an engaged community online, interacting with customers more personally than the big stores. This gives you an advantage when running sales because you'll know what your customers are looking for.
Advice: Talk to customers ahead of time about what they want to see! Optimize your site and consider running a Small Business Weekend sale.
Green Monday – 12/12
Have you ever heard of Green Monday? No, it has nothing to do with the environment, but rather refers to the green "dough" customers will be spending trying to catch up with their gift shopping lists. The term was coined by eBay in 2007 to describe the best sales day in December, the second Monday of the month. This is due to people realizing that "Oh crap! Christmas is less than 2 weeks away!" With only 10 shipping days left, urgency fuels online sales and last-minute gift purchases. Green Monday is typically one of the last days companies will guarantee orders will arrive by Christmas Eve.
This is your time to remind consumers that Christmas is approaching quickly and if they want their packages to arrive beforehand, they had better order ASAP.
Advice: Run this sale on the second Monday in December as a one-off. Since this holiday revolves around orders arriving in time, stress the importance of ordering now and run a "Free Shipping" campaign that guarantees expedited shipping. Start planning for it around Cyber Monday.
Super Saturday – 12/17
Super Saturday? More like Panic Saturday. This holiday marks the last Saturday of shopping before Christmas! While this has mostly been used for brick-n-mortar stores, that doesn't mean we can't turn this in our favor. We all remember the chaos of shipping in recent years, so to avoid that, offer same-day in-store pickup for online orders.
Advice: Remind customers of how close the holidays are and if they want their gifts today; it's possible! If you also have brick-n-mortar locations, run sales for free same-day in-store pickup. If you have a reliable shipping process, you can also offer expedited shipping that is guaranteed to arrive on time. Start planning for it after Green Monday.
Free Shipping Day – 12/18
Ok, last-minute shoppers, we see you! Free Shipping Day started in 2008 to encourage final Christmas sales and appeal to those who are suckers for free shipping. We're not kidding!
47% of customers
say free shipping influences them when buying gifts. And I mean, after all that Christmas shopping for others, maybe you just want to buy yourself a lil treat (we can't be the only ones who do this).
Advice: Plan for this at the same time you plan for Super Saturday. This could also be a continuation of Super Saturday featuring free shipping on top of sales.
Cyber Week II /Boxing Day – 12/26 – 12/31
Phew, have you made it this far? A relatively new concept, Cyber Week II is the final boss of the holiday sales! This is a whole week catered to end-of-year sales and returns. It originated as an influx of purchasing after Christmas due to redeeming gift cards and exchanging unwanted items. In fact,
17.8% of merchandise
is returned around this time ($158 billion). More recently, companies have caught on to this trend and begun offering "day after" sales. The largest uptick in online sales during Cyber Week II is in the clothing industry with a
42% increase
during the week.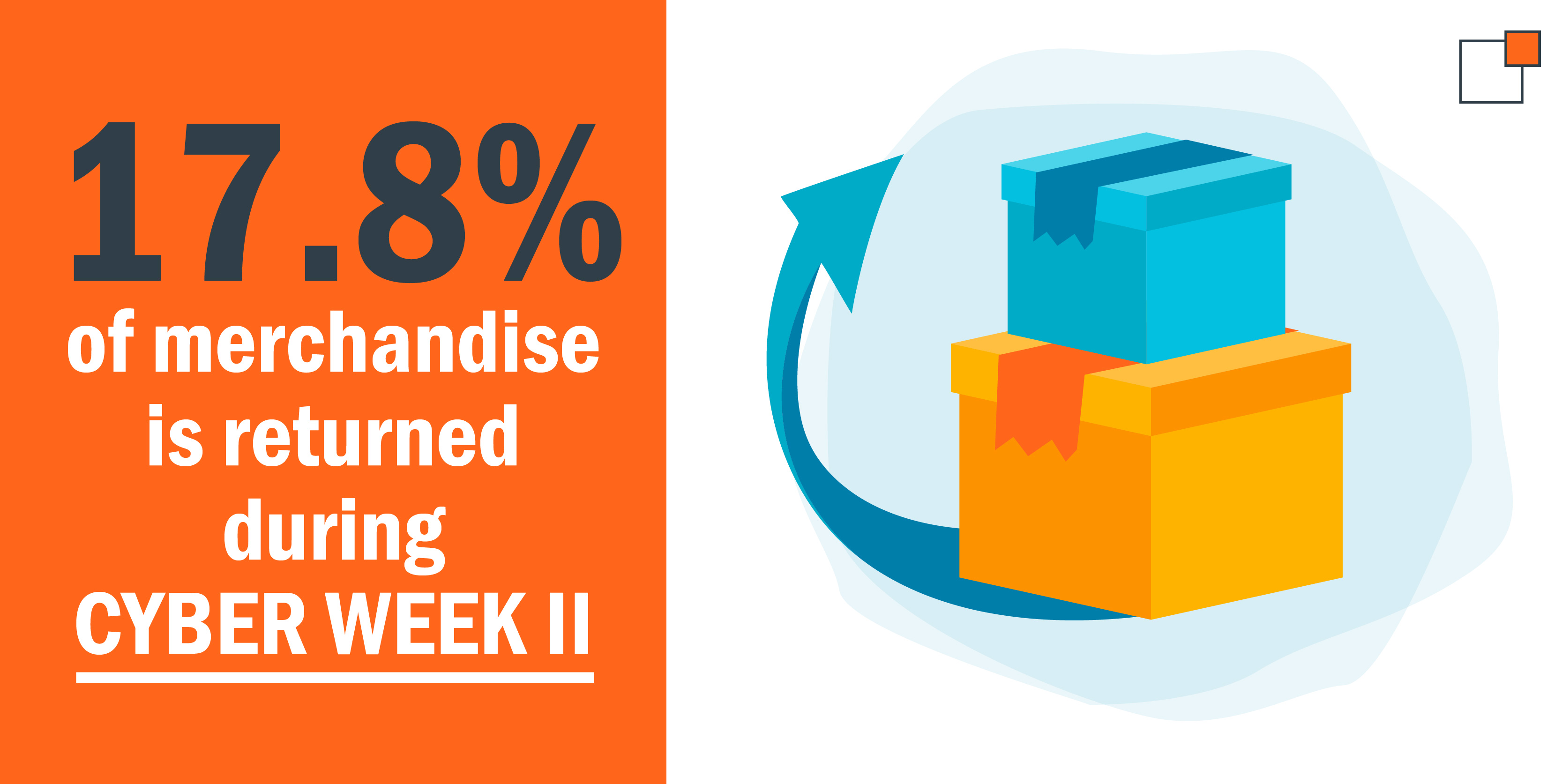 Kicking off the week is Boxing Day on December 26th, a tradition in Great Britain and some Commonwealth countries, such as Canada and Australia, that has evolved into a day of shopping and finding the best deals.
This week is a great opportunity to clear out leftover holiday merchandise, with the US seeing up to a
46% increase
in online retail sales between Dec 26th and Dec 31st. Use this time to offer discounts on items that didn't sell, add additional discounts on products already on sale and feature open box deals due to returns.
Advice: Assess sales from Cyber Monday as a reference for Cyber Week/Boxing Day and consider retargeting campaigns. Be sure to plan sale offers before going out for the holidays.
That was a TON of information, we know, but hopefully you marked up your calendars and this guide will help make this holiday season a little less overwhelming.
Plus, it's not too late to ask our team for some additional help.
You can also refer to our
Holiday Trends blog
for even more holiday marketing advice!