POV: Your manager approaches you about building a blog page for your business, and they want you to start publishing right away. Easy-peasy, right? You simply come up with an article topic, write it up quickly based on your industry knowledge and post it on your website. Who even needs a content strategy? You do. Everyone does. Why? If you want your time and effort to pay off with an actual audience consuming your content, you need to acknowledge that content management is so much more than posting a blog every once in a while.
With the rise of content marketing, it takes more than a catchy blog post to engage users. It takes strategy, too! A good content strategy will help you plan your online presence and ensure you're consistently creating high-quality content. A great content strategy will help you grow your audience, increase engagement and boost your search rankings. So, if you're looking for tips on taking your marketing efforts to the next level, read on!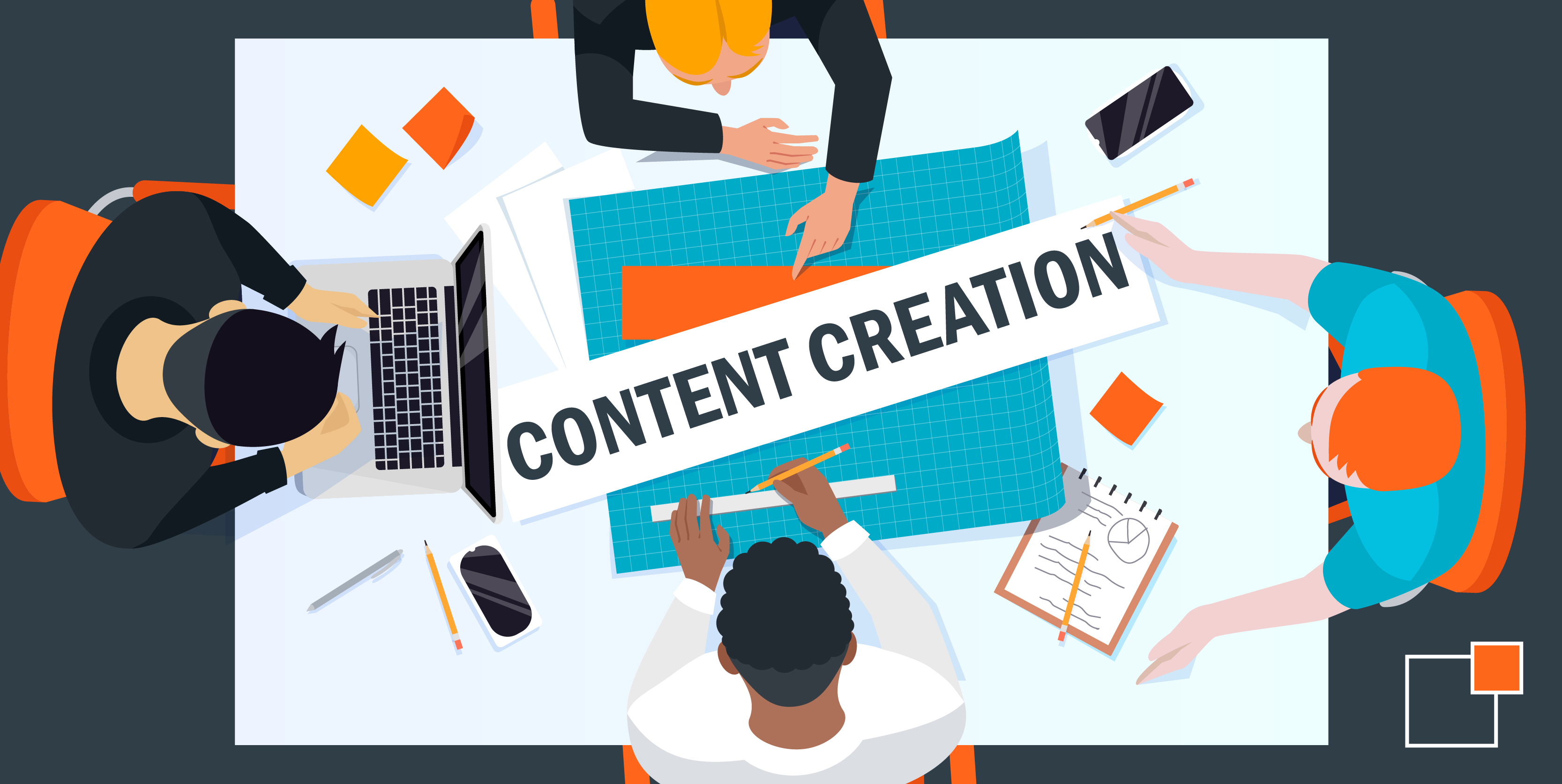 What is a content strategy?
A content strategy is the master plan for managing and distributing your brand's content, from blogs and social posts to videos and newsletters. It's the foundation for all your marketing activities.
Developing a solid content strategy will increase customer engagement and conversions by providing relevant information at the right time in an engaging format that allows readers to access it easily.
Essential pieces of your content strategy
As we mentioned, a content strategy consists of way more than occasionally publishing a blog post. Multiple building blocks set the foundation for your marketing efforts that, when put together, create a strong strategy sure to bring success to your business.
1. Clear goals
Before anything else, you should have clearly defined goals. In other words, you need to determine precisely what you want to achieve from your content if you're going to measure its effectiveness in accomplishing your set criteria. We recommend formatting goals in SMART terms (specific, measurable, achievable, realistic and time-bound).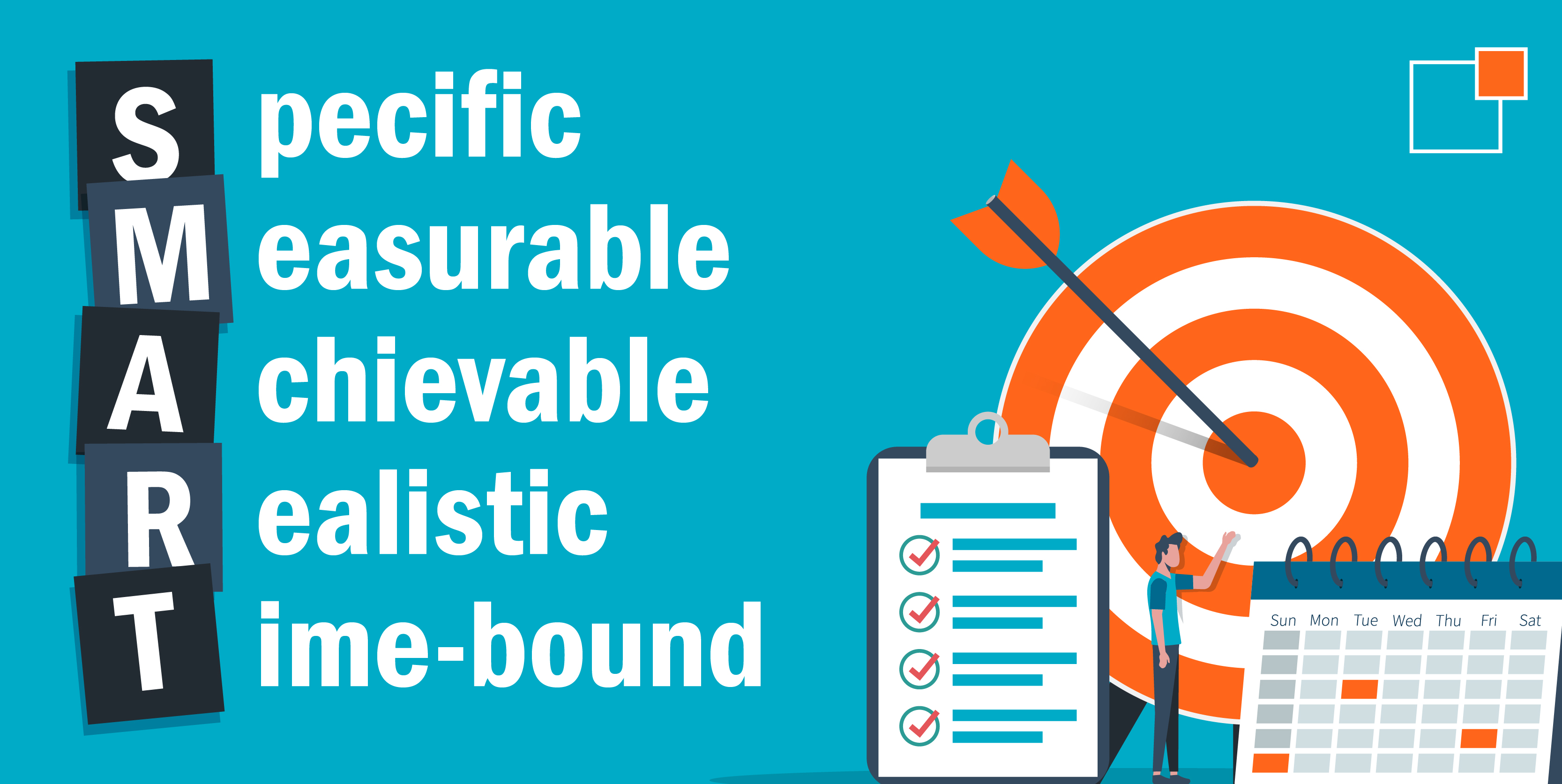 Additionally, all your goals should tie back to your company's business objectives. For example, building brand awareness would be a great goal if you want to expand your reach to new audiences. You shouldn't create random pieces of content because they look pretty or sound nice; there has to be a reason behind them that makes sense from an ROI perspective.
Another objective could be to grow your market share. The complementary content goal may be establishing yourself as a thought leader in your industry by posting educational and provoking pieces.
2. A solid research plan
When determining the topics to cover, you must do your due diligence to ensure your target audience is actually searching for the subject. Keyword research is a great way to ensure that you're covering a topic people care about, in addition to optimizing for search engines so more people can learn from what you have to say. Keeping track of what's trending in your industry keeps you relevant since the world constantly evolves.
Checking out what your competition is publishing is also a good move. Competitive research shows you what ideas appear to be working, the type of content that resonates with your target market and how they prefer consuming information, which can, in turn, help you create more compelling content strategies going forward.
Finally, the content topic itself must cite reputable resources. One way to do this is by conducting surveys and interviews to collect firsthand research.
3. A defined target audience
When creating content, you should know who you are "writing to" by identifying your target audience. You need to understand what your audience wants, where they spend time and consume content and their basic demographic information.
This should be done through research, using tools like Google Analytics and Facebook Insights to get an idea of who is visiting your website and what they're looking for. You can also conduct surveys or focus groups with potential customers or by sending out an email survey.
Once you've figured out who your ideal customer is and, more importantly, their pain points, it's time to create formalized personas (or profiles) for each significant segment of users.
Each piece of content should target at least one specific persona so that it resonates and speaks directly to their needs as consumers rather than just being another flat piece about how your product is amazing.
4. A realistic editorial calendar
If a content strategy is the master plan, your editorial calendar is the key that breaks down each step to help keep everything on track to meet your goals. The more detailed, the better! It's the schedule for your content marketing efforts, including what you plan to publish over the next month or two, so everyone involved can see what's coming up and prepare accordingly.
While it's okay to be ambitious when scheduling, staying realistic is important when planning everything. You should always stay ahead of things by at least one month, especially if multiple people are involved in creating or approving any content. Always consider the team's bandwidth so you don't end up over-promising and under-delivering.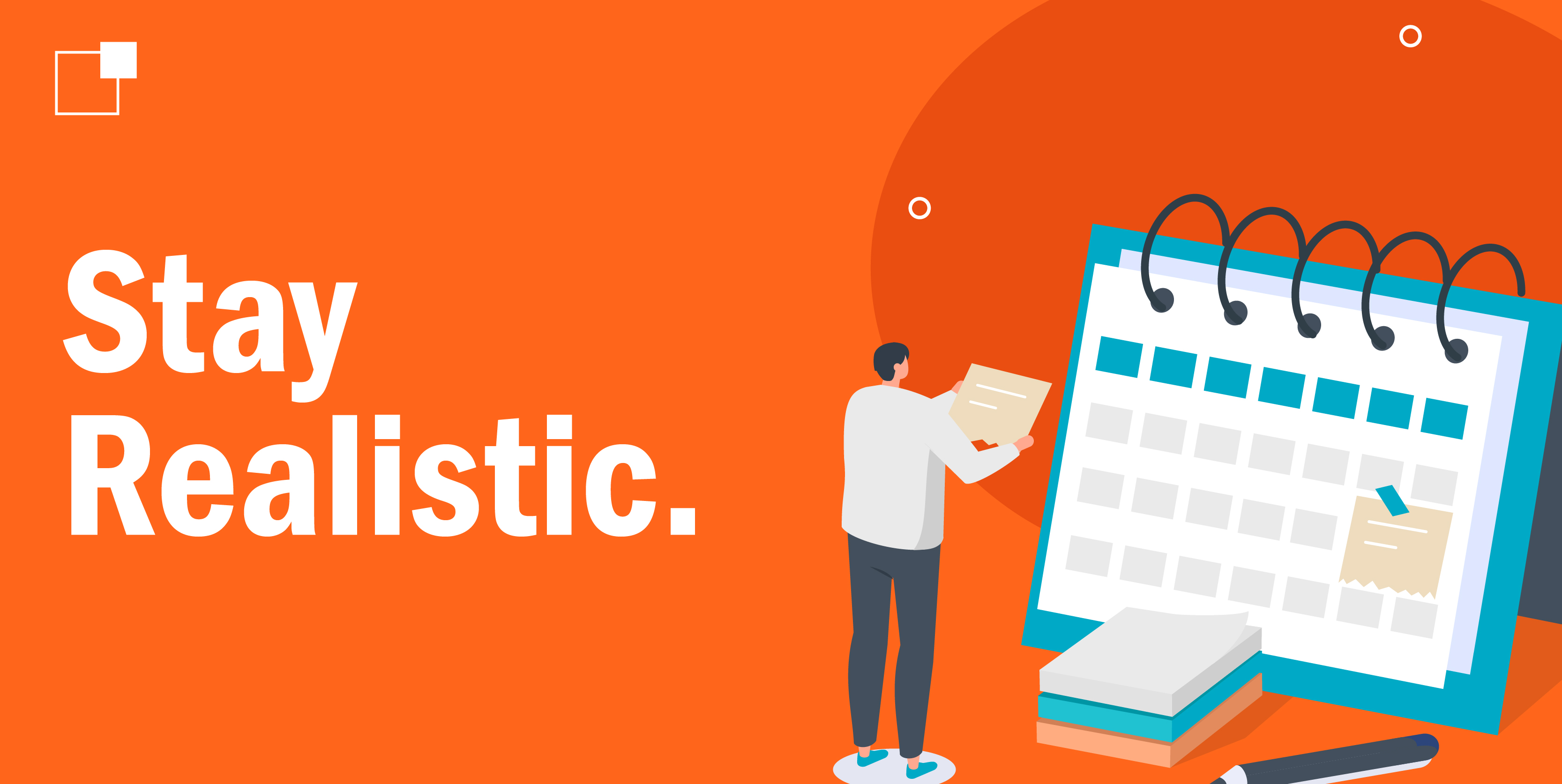 5. A solid distribution strategy
At this point, you may have followed every piece of advice up until now, but all your efforts are only valid if there are designated places to publish the content. Building a distribution plan includes researching where your audience lives and utilizing those platforms to share your brand-new content.
Don't rely on just one distribution method or social media platform; identify opportunities to cross-post. Owned, earned and paid media can also work together for optimal results. Plus, don't forget those keywords we talked about earlier!
6. A defined voice and tone
With content shared across multiple platforms, defining your brand voice and tone will establish cohesiveness and keep you on brand no matter where you publish.
Your voice and tone are unique to your brand and should be consistent with every piece your business puts out. The goal is to create a consistent experience for readers, so they know what to expect when they come back again.
7. Key performance indicators (KPIs) and analytics
Key performance indicators (KPIs) and analytics are two of the most important tools for measuring your content strategy's success. KPIs help you set the benchmark for what you define as success, while analytics provide insight into how well all of your efforts are working towards the goals you defined.
You should be consistently checking these numbers and adjusting your strategy accordingly. It's important that you're constantly improving, adjusting and iterating on your efforts so they always stay relevant and effective.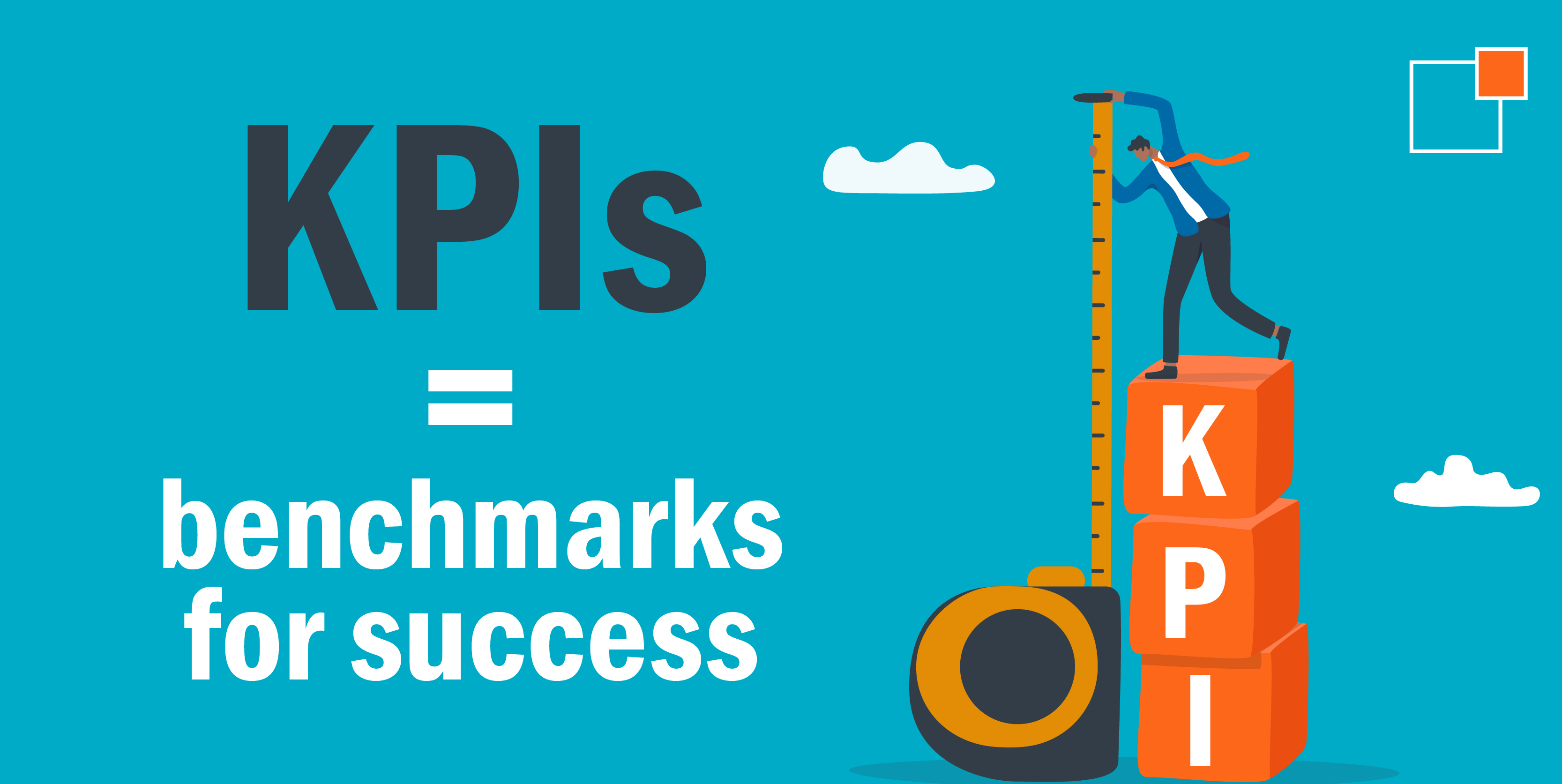 A successful content strategy
When it comes to content strategies, the most important thing is that you have a purpose for each and every piece of content you share. If you want your company's blog posts, social media updates and other forms of communication to be effective tools for driving sales or attracting new customers, then make sure everyone understands how their efforts relate to their larger goals.
A content strategy will help your business grow and succeed only if you take the time to think through all of the pieces and parts of the process. By doing so, you'll be able to create content that is engaging for your target audience while also achieving your goals.
Now we know this entire process isn't something you can turn around in a day, but we're here to help! Our team is full of seasoned strategy builders and is just one message away. Let's chat!